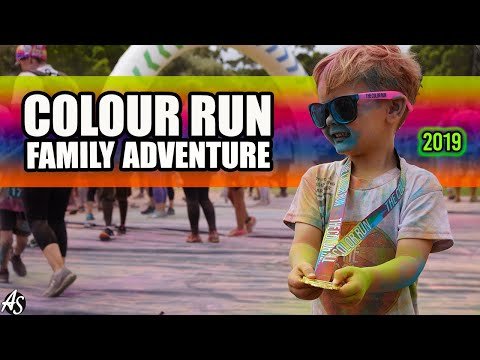 ---
Hey Everyone and @dtube,
Why is the Colour Run so much fun? In this week's video, we take the family to the Colour Run 2019 for the first time. We had so much fun with little Sam making it the whole way with his little legs, Kaleb ran with a broken thumb and Jane made it even after an operation.
Such a great Family Day.
We are trying to get to 1000 SUBS before Christmas, I hope you can help.
SUBSCRIBE : https://adsoul.org/SUBSCRIBE
Don't forget to SUBSCRIBE if you are into that sort of thing.
You can also see us here on other media platforms:
Facebook: https://adsoul.org/FACEBOOK
Twitter: https://adsoul.org/TWITTER
Instagram: https://adsoul.org/INSTAGRAM
See you in the next Adventure
Music Supplied by the awesome people at Epidemic Sound: https://www.epidemicsound.com/
Disclaimers: all opinions are my own, sponsors are acknowledged. Links in the description are usually affiliate links.
---
▶️ DTube
▶️ YouTube