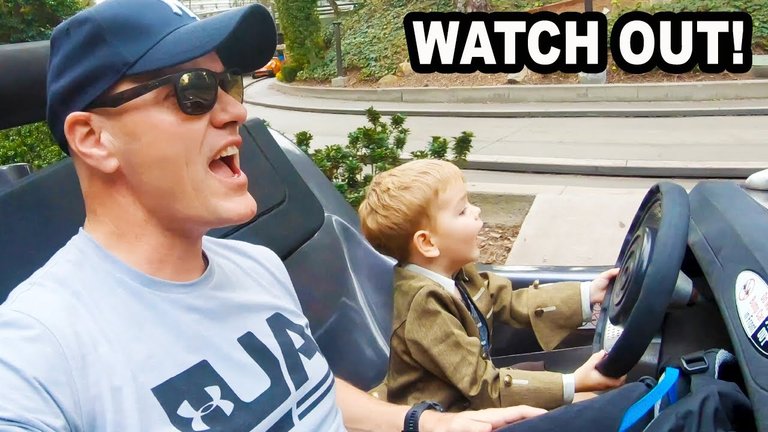 ---
Hey Everyone and @dtube,
Who's the best driver? In this week's video we are taken back to Disneyland and onto the Autopia car ride. We have the challenge to see who's the BETTER driver, the teenagers or little Sam our 3-year-old.
Jane ends up with sore knees and I'm lucky I was in front with Sam.
We are trying to pass 1000 subs before Xmas, I'm hoping you can help.
SUBSCRIBE: https://adsoul.org/SUBSCRIBE
Don't forget to SUBSCRIBE if you are into that sort of thing.
Thanks for watching.
The Adventurous Soul
Always Original Content on @dtube.
You can also see us here on other media platforms:
Facebook: https://adsoul.org/FACEBOOK
Twitter: https://adsoul.org/TWITTER
Instagram: https://adsoul.org/INSTAGRAM
See you in the next Adventure
Music Supplied by the awesome people at Epidemic Sound: https://www.epidemicsound.com/
Disclaimers: all opinions are my own, sponsors are acknowledged. Links in the description are usually affiliate links.
---
▶️ DTube
▶️ YouTube