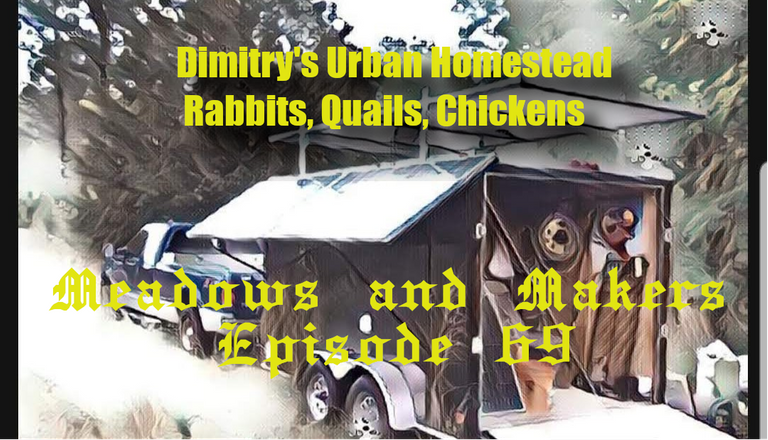 Hello Fam!
In this episode, I bring on my co-worker Dimitriy to talk about his current efforts of growing livestock in the city on his Urban Homestead.
Dimitriy started raising some of his own food for the health of his family. Recently he built a chicken coop and has around 6 hens for egg layers. Very soon after his coop was built he got the farming bug. He is now also raising some quails, and breeding the Giant variety of rabbits.
We discuss his triumphs, and some pitfalls he's had so far with his urban farming. There is some good discussion on his lessons learned from what he's experienced so far raising quails. He also shares some information about breeding his rabbits.
Really happy to see him take some of his food sovereignty into his own hands.
Hope you enjoy this episode! Follow, Upvote, Re-steem if you enjoyed this content!
Yours in liberty toward a brighter future,
Greg Doud @makinstuff