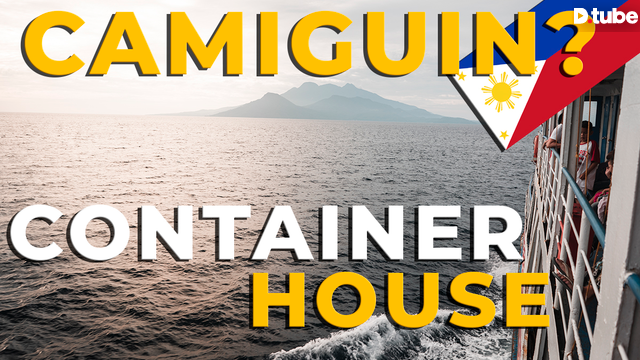 ---
A CRAZY IDEA - TO HAVE ANOTHER CONTAINER HOUSE BUT IN CAMIGUIN. What would be the best location to have another container house? Let us know in the comments what you think about this vlog.
Watch the previous videos here -
How we placed our first containers -
This will be a mini-series - we are planning to document as much as possible.
Our gear: - https://mytravellit.com/best-travel-gear
SHOT ON THE AMAZING SONY A7R MARK II - https://amzn.to/2H7ve2L
SONY 28MM F2 LENS - https://amzn.to/2ETsSm2
THE BEST TRAVEL DRONE - https://amzn.to/2r1Q24z
SMOOTH STABILIZER - https://amzn.to/2wfNDcx
Music: www.epidemicsound.com
Find us here and join our community!
If you feel particularly adventurous, become a part of our Facebook community (our moms and a couple of other great people) - https://www.facebook.com/travellitori...
Follow our daily adventures and stories - https://www.instagram.com/travellitor...
We tweet about remote islands with lightning-fast wifi - https://twitter.com/mytravellit
Our blog - How to find cheap flight deals, budget accommodations, travel itineraries and how to make travel affordable while still super fun - https://mytravellit.com/
#containerhouse #philippines #travellit
---
▶️ DTube
▶️ YouTube