Today's eBook is from Suzanne Howarth, Webmistress of 'Hits and List Cafe' and it's a Must Read!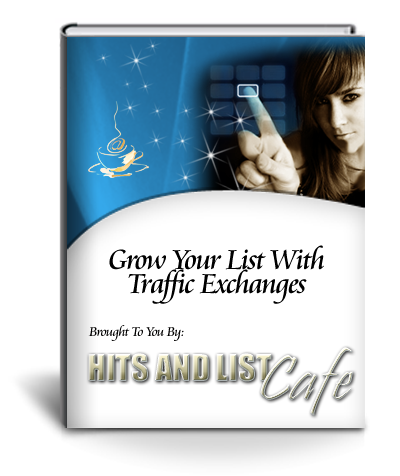 It's a Must-Read as without a List you are nothing in this niche of the Net- Biz.
#CTP and #SFI (for higher goals than a hobby) without a List is NONSENSE (to say the least) you won't 'stand that' longer than- say- six months as you WILL Burn Money.
How many of us in the TE Industry make money??? You wont believe; it's by far below 1% like it, dislike, I don't care. In case you cannot believe ask @jongolson he'll agree...
So here we go; as ever, it's a Download Link and no signup nor a Mailing List nor anything else...
http://ad.trwv.net/t.pl/98553/433606
Read it, use it, ENJOY!