Today i would like to share to you another book review on some current events that need attention. The book relinquished the reality.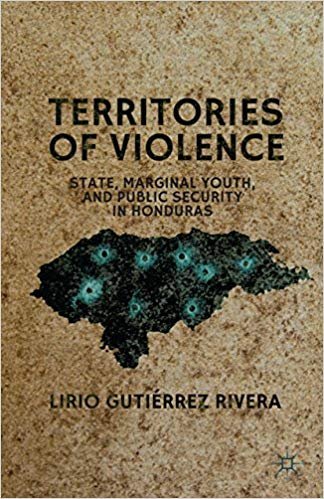 Source
"Why do you want to come back to Honduras? This country is a real mess and if you manage to leave, I recommend you to don't come back." – An email of the author's old schoolmate. For many Hondurans, social violence was real, rampant, and random thus making it sound like the most violent place in the planet. Usually, the use of violence becomes a response toward a society that marginalizes, excludes, and promotes inequality.

'Territories of violence' though broad in scope, Liorio Gutierrez Rivera, a political scientist, perhaps tries too much to propose in her book a different theoretical framework for understanding the frailties of the Honduran state particularly the persistence of social violence and public insecurity.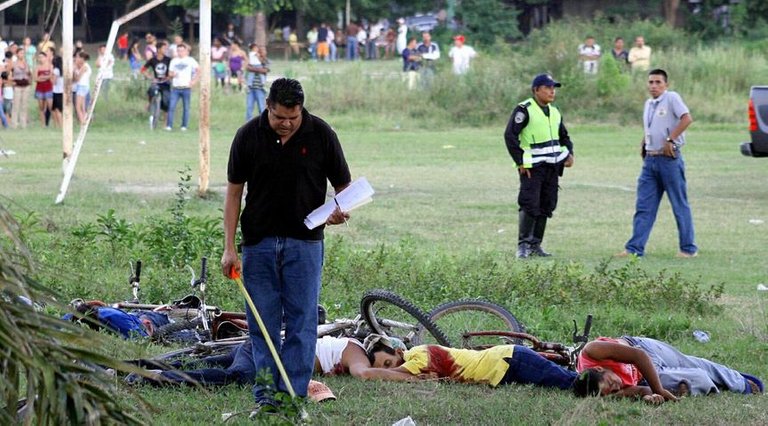 Source
Organized crimes, which involved various illegal activities such as human and drug trafficking, money laundering, smuggling and easy exposes to firearms are the factors ferment the violence. Social violence in Honduras has also been linked to the youth gangs or "Maras" described by many as extensively violent and dangerous but paradoxically converted into a non-violent movement. Although, they aren't the main focus of the book, they are relevant for understanding the states attempts to combat violence. However, the state's security policies attempted to deal with different violence, crime, and delinquency and over – all public insecurity leads to poor result thus contributed to the built perception of Honduras's incapability to impose public security and to protect its population.
Conclusion
Throughout the book, the author has been arguing the 'Mano Dura' policies which ironically increased the social violence in Honduras. The book is structured in seven chapters, its certain passage such as "The Geographies of Violence" – a fieldwork and the real treasure of Rivera's study. A section of this chapter was dedicated to the prisoners in the detention centers. The author also discussed the emergence of violent territories within the Honduran national territory. Since the link between state, territory and violence is not new to anyone or anybody, one central issue of the book is the understanding of the relationship of the state with its political territories and also its link to the difficulty of social violence and providing public security to Hondurans.
The book's objective is not just mainly to focus on the underlying causes of violence and public insecurity in Honduras but also, it explain why it has failed to reduce and control violence.
Source
Rivera, L. G. (2013). Territories of Violence: State, Marginal Youth, and Public Security in Honduras. New York, United States of America: Palgrave Macmillan Press.Retrieved from: http://gen.lib.rus.ec/book/index.php Date accessed: Aug. 19, 2017

---
Posted from my blog with SteemPress : http://zam398.vornix.blog/2018/09/12/book-reviewterritories-of-violence-state-marginal-youth-and-public-security-in-honduras/
---