Standing in the alley we could smell the stench coming from the piles of garbage lying all around. As my wife and I stood frozen, we could not imagine how we had gotten into the situation we now found ourselves. We were becoming more concerned by the minute and had no idea how to get back to Cairo or our hotel. Ten men were heading our way talking and laughing loudly. As we watched, our cab driver walked over to the largest of the bunch and began talking and pointing back at us. We were horror-stricken when the large man motioned to one of the others with a smile and a nod. Our concern grew when we witnessed our driver and our new "friend" Mohammad accepting money and then jumping into the cab and leaving.
Nothing I had read before leaving for Egypt could have prepared me for the events to come. This was our first trip out of the country and we had no idea what to expect or what to avoid. We were in Egypt and alone.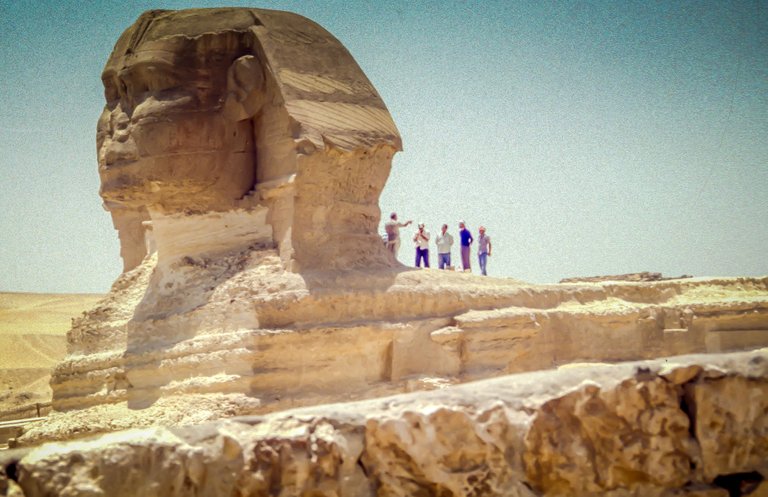 Cairo is a very fast paced city. There is movement everywhere and sometimes it is hard just to think. As we left our hotel that morning, we were excited about seeing the pyramids. It was going to be the climax of our trip and we could not wait but first, we had to find a taxi. Luckily, we stumbled into a field of taxis less than 10 minutes away. At first it was hard to communicate but eventually, we found a driver willing to deal with us and take us to our destination. The taxi, pulling away from the curb, crossed the Nile into Giza, and immediately pulled over again to pick up another passenger. Although we had read that sharing a taxi was common in Egypt, it still felt a little bit strange when our driver pulled over and picked up another passenger. The stranger climbed in the front seat and the two men exchanged greetings and began laughing; they apparently knew each other. After a few moments, the man turned and introduced himself as "Mohammad" and said that he would love to help us in any way he could.

Mohammad was a large man with a thick Arabic accent; he dressed in the traditional Egyptian robes and spoke perfect English. When Mohammad learned we were headed to the pyramids, he instantly wanted to help. It seemed Mohammad had a 'friend' who owned stables nearby and would happily take us on tour by horseback. My wife, who is scared to death of horses, started to worry but reluctantly agreed because of my insistence.
Immediately we turned off the main road and started heading down a series of winding dirt roads and back alleys, past mud-brick homes and buildings; some of which were in complete ruins. The heat was intense; it baked the dirt roads and created a fine mist of sand everywhere. This was the sort of dust that leaped up behind passing cars and formed small clouds as they passed.
Everywhere we looked there were decrepit buildings with open windows and doors or buildings using cardboard or wooden planks to cover large cracks. As we continued, I began remembering stories of travelers in far-off countries being kidnapped, robbed or killed. I could feel a sickness growing in m stomach.
Finally, our car came to a halt in an alley in the middle of this maze of buildings. We had no idea where we were or who we were with. After leaving the taxi, Mohammad and our driver walked over to the group of men, took some money and left. Now we were alone and had no idea who these strangers were or what was about to happen. As the taxi disappeared, the largest of the group came up to us and explained in decent English that our tour would include a trip to the pyramids of Giza and those at Saqqara and conclude with dinner at a Bedouin camp.
As we listened, my wife noticed more men coming down the alley. I was beginning to feel very foolish for allowing us to be placed in such a situation but I didn't know what to do. I wanted to leave but felt it best to continue in hopes of finding a better place to get help. As the man spoke, horses were brought out of one of the buildings. These animals were in the worst condition I had ever seen. Small cuts could be seen around the ridge of the saddle and under the blanket their skin was raw. It was apparent their saddles had not been taken off in some time.
As our guide concluded his speech, he immediately asked for full payment. I was outnumbered and extremely frightened but still did not want to give them any money. After several loud and tense exchanges, it was decided that I would pay half now and half when the tour was completed. Once settled, we headed off with two guides on horseback, one in front and another coming up behind. We traipsed through the dirt alleys past the mud-brick homes and buildings and when we finally came into the open, we saw the pyramids for the first time. They were truly magnificent. Still, with our guides close at hand I was not yet comfortable enough to enjoy this awe-inspiring site.
Following our guide, we rode past the main complex and headed straight for a series of holes carved out of the rocks south of the Great Pyramid. As we dismounted, our guide proceeded to tell us these ruins belonged to the Pharaoh's family and were burial chambers. We knew this was untrue and that we were being cheated. Still, we had few options at the moment and decided to keep going. Barely giving us time to take any photographs, our guides quickly walked away. After remounting our horses, we continued, coming closer to the main complex and a small government office. I hoped we would get still closer, but we continued on through more insignificant ruins.
At last, we had ridden much closer to the office and were off our horses. As I grabbed my wife's hand and started walking away, our guide immediately rushed in and insisted on receiving the final payment. As my pulse quickened, I brushed by him saying, "No." I knew I had to get to the office before any real trouble started so we headed down the path. Getting closer we noticed a well dressed Egyptian couple who were obviously tourists like us. I was delighted to find they both spoke English well. After I explained our situation, the young man walked over towards our angry guide.
As he confronted our guide we could tell the young Bedouin was upset by the way he flung out his hands in disgust. After several minutes, the young man laughed, mounted his horse and taking our horses in tow, he left. We were later told the tour was indeed a scam and that our guide was instructed to keep us far enough from the pyramids so as not to be seen by government officials but close enough to keep us interested. At last it was over. We thanked our rescuers profusely and then walked to the government post and bought official tickets to enter the Pyramid Complex.
Even after all we went through, the pyramids were spectacular sites. As we looked around, it was apparent my wife was still upset. She blamed me and rightfully so. She was angry, as was I. I could not believe I allowed myself to be taken in so easily. When traveling to any location, you should always take time to know your surroundings.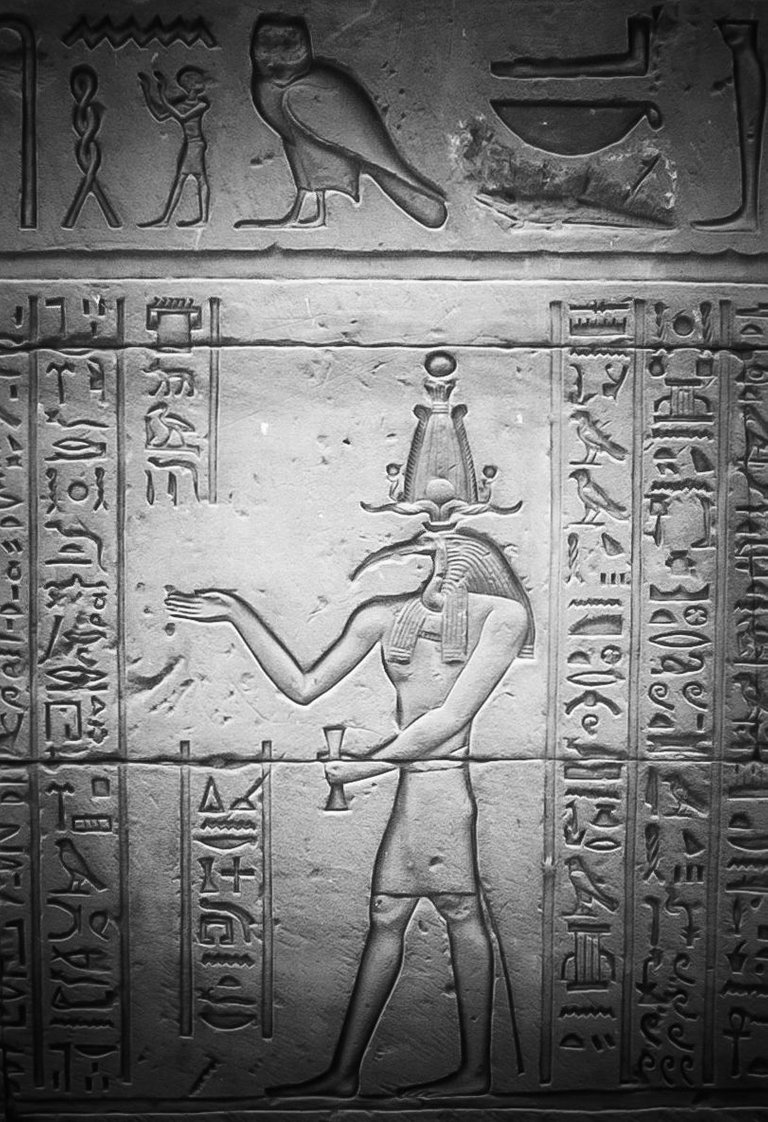 Read up thoroughly about your destination. Not only will this make your trip more enjoyable, it will give you an idea of what to expect. If trekking, don't place yourself in any back alleys or back streets alone. We were very lucky. It could have been much worse. Remember, always go to an official office of Tourism when you have questions, and make sure you stay safe.