Greetings
, friends.
Today I share a drawing of one of my favorite animals in mythology, as are dragons. Here I present a portrait of one of the strongest beings according to his legend, he was one of the strongest beings that exists in the whole world.
---
Materials:Colored pencils.
---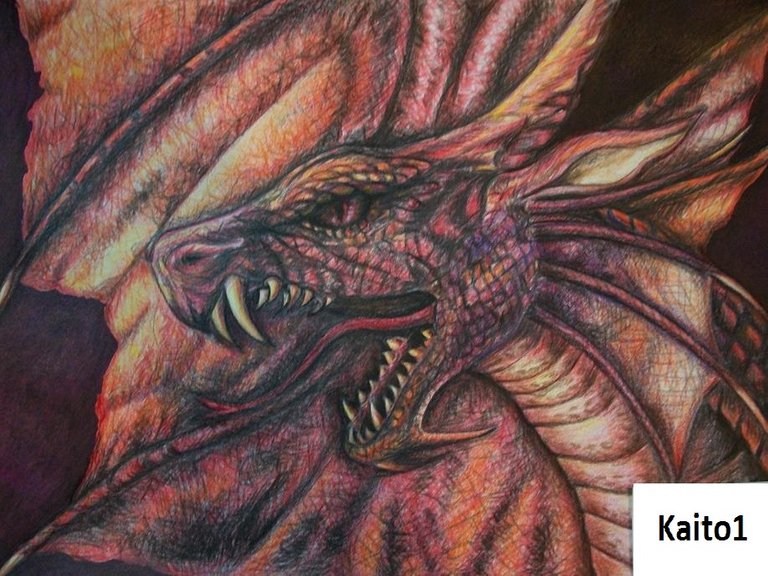 Here are some images of work in progress:
---
---
The belief in dragons is said to be mythological creatures that have 4 legs or just float. Dragons vary in different traditions about them, they appear in many cultures around the world. It has been proposed, as an explanation of this phenomenon, the discovery of fossils of dinosaurs or pterosaurs that led these cultures to imagine similar beings. Often, it has been believed that these beings were still alive, usually in faraway places. During the time of the Crusades, it was possible to find in the markets and other places of exhibition in Europe "dragon remains", which were actually remains of crocodiles from Egypt, Arabia and in Asian countries.