Greetings
, friends
Today I share another of my drawings of the famous game of league of legends, this time I drew one of the most hated and ancient champions that has the shout of the summoner. That champion is the classic
Teemo
.
---
Materials: Pencils 6B and 8B.
---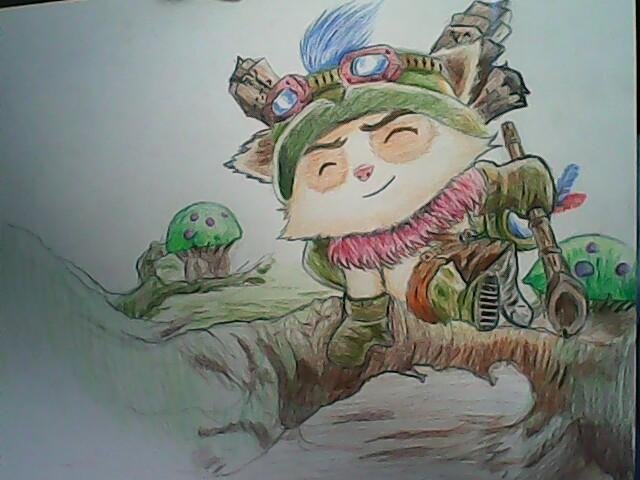 Here are some images of work in progress:
---
---
I invite you to immerse yourself in this beautiful world of video games, I recommend this game of league of legends. There you will meet their different characters, each of them tells a different story and unique abilities, which help you win games in the famous shout of the summoner, Yes this is a world where you have to choose your champion as well as Teemo and you have to destroy all the objectives so that they can win. Right now it has more than 150 characters and many more are still coming out so you can vary and not get bored.