Saludos
, Steemianos.
Hoy les comparto otro de mis dibujos del famoso videojuego de league of legends, esta vez dibujé uno de los campeones más odiados y antiguos que tiene la grita del invocador. Ese campeón es el clásico
Teemo
.
---
Materiales: Lápices 6B y 8B.
---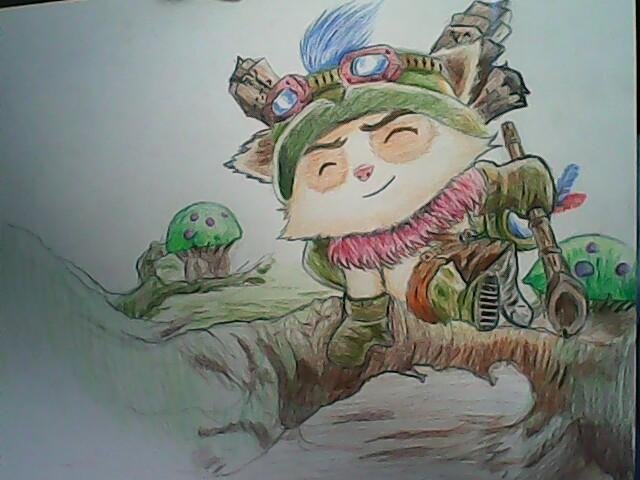 Aquí algunas imágenes del trabajo en progreso:
---
---
Te invito a que te sumerjas a esté hermoso mundo de los videojuegos, te recomiendo esté juego de league of legends. Allí conocerás a sus distintos personajes, cada uno de ellos cuenta una historia diferente e habilidades únicas, que te ayudan a ganar partidas en la famosa grita del invocador, Sí este es un mundo donde tienes que escoger tú campeón así como Teemo y tienes que destruir todos los objetivos para que puedan ganar. Ahorita tiene más de 150 personajes y todavía siguen saliendo muchos más para que puedas variar y no aburrirte.