Greetings
, friends.
Today I share a drawing of the nicknamed knight of the night, Batman, is a character created by Bob Kane, Bill Finger and owned by DC Comics. This is a super hero that has passed from generation to generation since it is a very old character that has adapted to the present and is still very famous in the world.
---
Materials: Pencils 6B and 8B.
---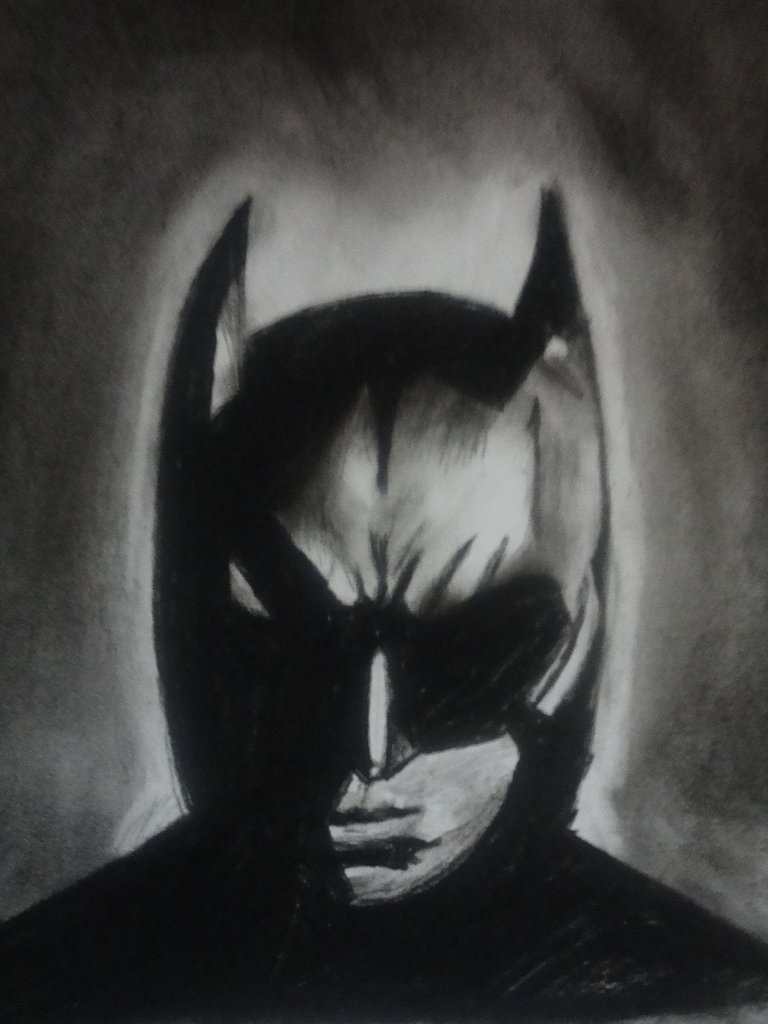 Here are some images of work in progress:
---
---
Since we grow up from childhood looking at these famous superheroes, we even want to be like them, there is no one more emblematic than Batman, as I said before is one of the oldest characters that exists and that many generations have seen. The secret identity of Batman is Bruce Wayne, as many of us already know, and also the story when the famous great knight of the night was generated.