The world we exist in is places greater emphasis on Intelligence in school, society and machines.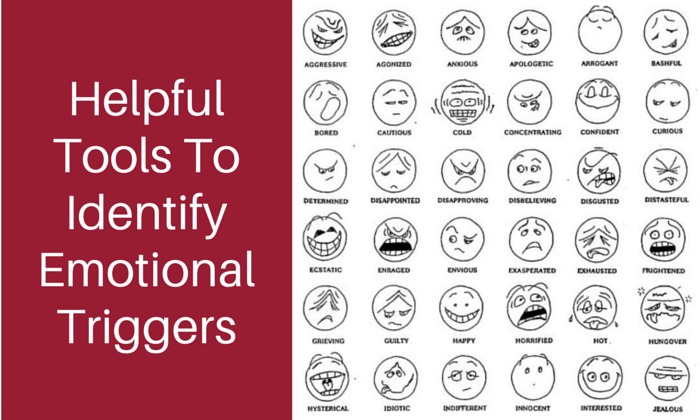 School (Get good grade [intelligence] more than be a better person [emotion])
Society (Where is the information, money and brains but what about feeling, expression and emotion?)
Machine (Way more money and time is put into AI [Artificial Intelligence] than EI[Emotional intelligence])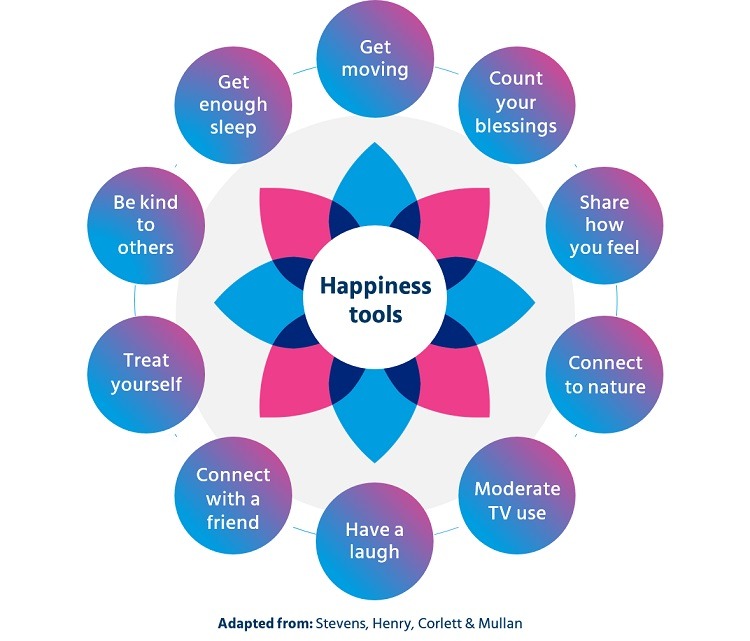 Why? when life seems more emotional than intelligence, emotions can invoke more of a response than intelligence.
We might be able to process thoughts and make decisions in the short term but much of our long term decisions come from emotions.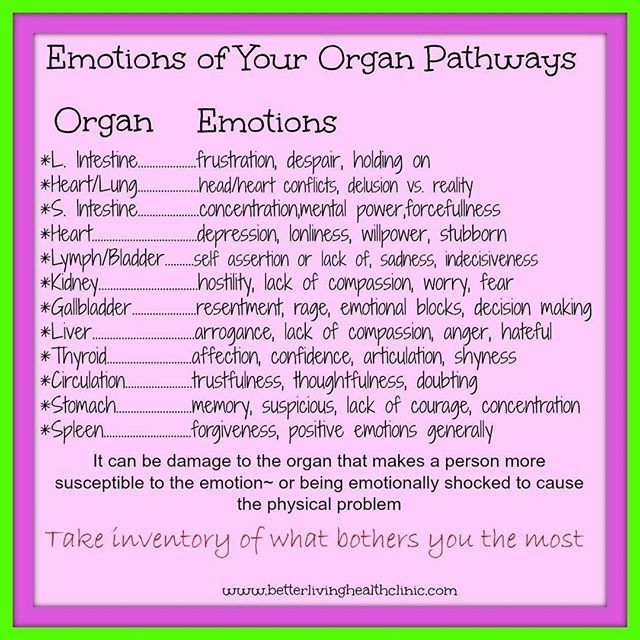 Why is there little focus on emotion or growing emotional tools in school, I see a little of it in churches but even there is more about the mind and reading holy books, where is existing the heart and towards other life forms?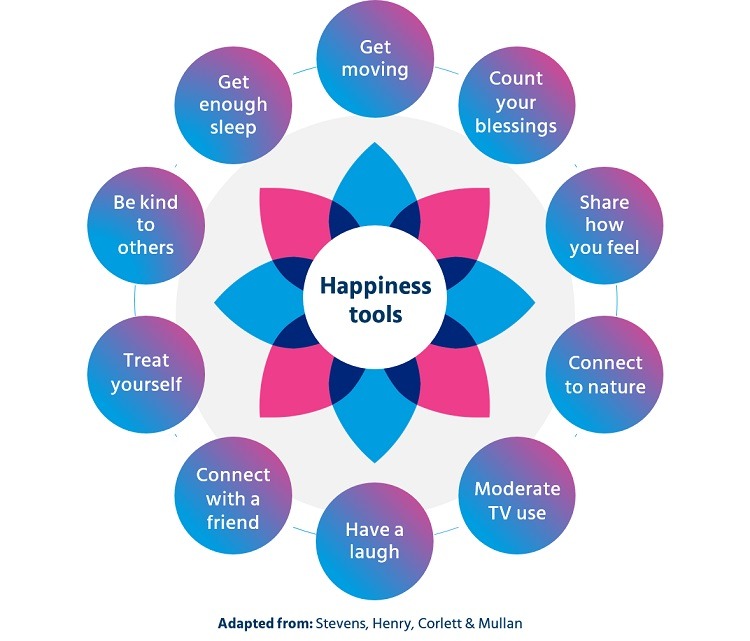 @bcconsciousness places emotion intelligence above mental intelligence (EQ above IQ), as we scale into the future would like @bcconsciousness school to be based on raising consciousness and emotional intelligence, we will seek all the tool and truth to help us with this, may all that is good and loving help us along the way, calling in all loving sources to flow into this with lots of love and intention to light up a better world for our future children.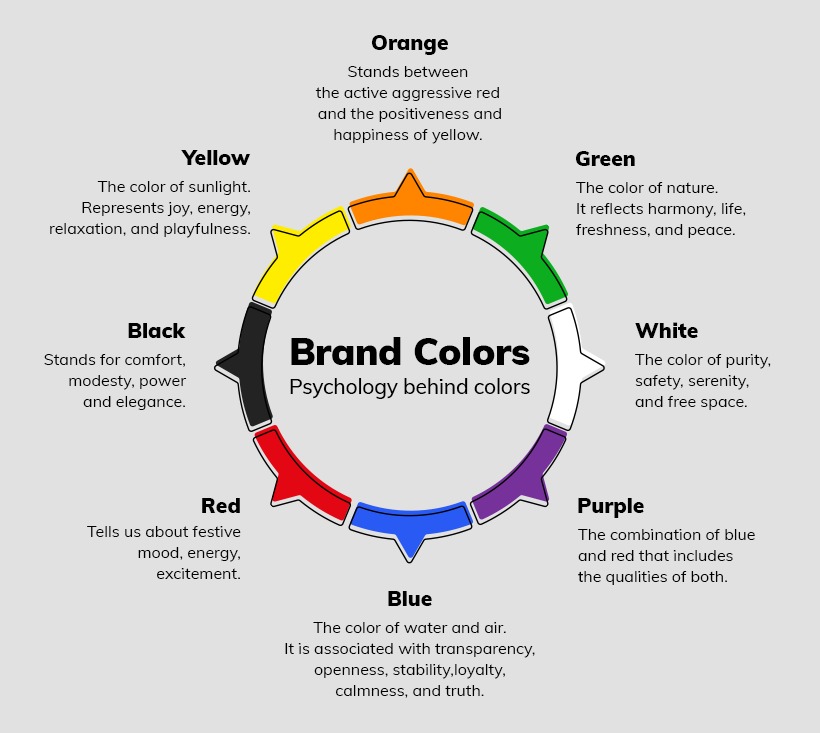 "The EQ-i2.0is one ofthe most advanced and thoroughly researched measures of emotional intelligence in the assessment industry. This tool is indispensable for personal, professional and leadership development, and for recruiting high performing talent. The EQ-i2.0 measures a set of emotional and social skills that influence the way people perceive and express themselves, develop and maintain social relationships, cope with challenges and use emotional information in an effective and meaningful way. The EQ-i 2.0 highlights an individual's emotional and social strengths and weaknesses. A growing body of research suggests that emotional intelligence is a key determinant of success in life."
"ASSESSMENT SCALES
The EQ-i 2.0 includes five validity indices rendering a Total Emotional Intelligence score plus the following composite scores:
Self-Perception: Self-Regard, Self-Actualization, Emotional Self-Awareness
Self-Expression: Emotional Expression, Assertiveness, Independence
Interpersonal: Interpersonal Relationships, Empathy, Social Responsibility
Decision Making: Problem Solving, Reality Testing, Impulse Control
Stress Management: Flexibility, Stress Tolerance, Optimism
Well-Being Indicator: Happiness"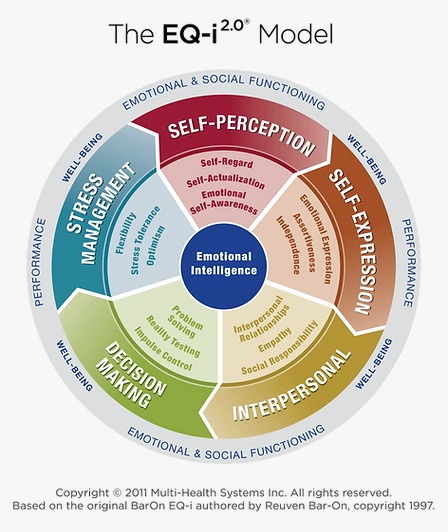 https://jvrafricagroup.co.za/catalogue/eq-i-20