You might have heard about Tapatalk, with their 300 Mio users is integrating its reward system with EOS:
https://www.marketwatch.com/press-release/tapatalk-unlocks-value-of-forum-ecosystem-with-blockchain-powered-microeconomies-2019-02-21
This sparked a really hilarious comparison on Twitter: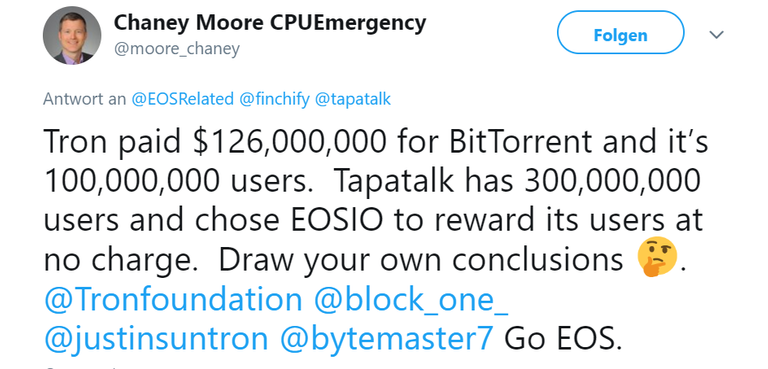 Yeah it's a bit apples and oranges, but there is something to it?
In all earnest, i have not heard a thing of tapatalk ever before. Which of course doesnt mean a lot
Do you know Tapatalk?
Do you think, it will be a game changer?