$EOS has been listed on Bithumb, the Korean exchange with the biggest trading volumes in the world! 
Graph for December: 

It is , in my opinion still a very early investment . I got in cheap at 50c , bought some early in the ICO as well (didn't yet claim them, I hope that's still possible) and bought some more at around 6$ last week. 
My target for EOS is 100$ and I'm not thinking of selling any coin until that target is reached. #HODL
It is now a very good buy on Bitfinex at $8.00 a coin. 
If you are new to the space, let me remind you that Ethereum was 8.9$ on May 1st 2016, 1 year and a half ago .  It's at 720$ after a rather slow climb of the general market cap . At today's speeds , this is a matter of months, in my opinion. 
Dawn 3.0 was announced end of January 2018, that means  Multi-threading, shared memory database, interchain communication! What does that mean ? Some deep shit that you don't have to care about too much . 
I will not get into why EOS > Ethereum . Ether is also big in my portfolio. What you should also consider is that the whole EOS team is working on coding , building and improving the network , and about 0 marketing and integration yet. That time will come and it will blow away this shitty fake news about X signing with Microsoft , Y signing with Google which are only meant to pump coins .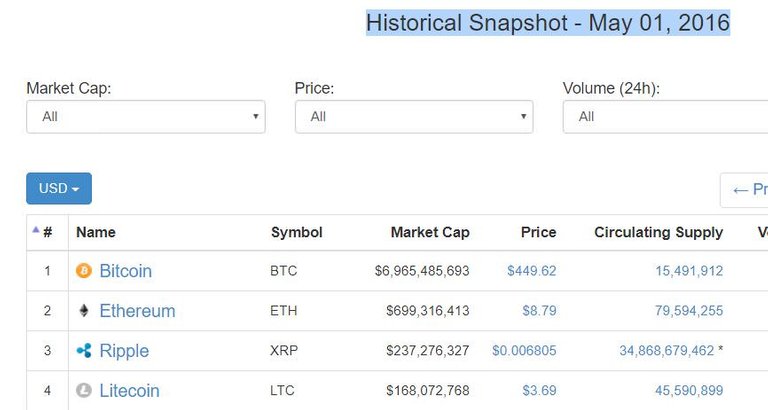 Regardless , the future looks bright for crypto, it's only the beginning, right?