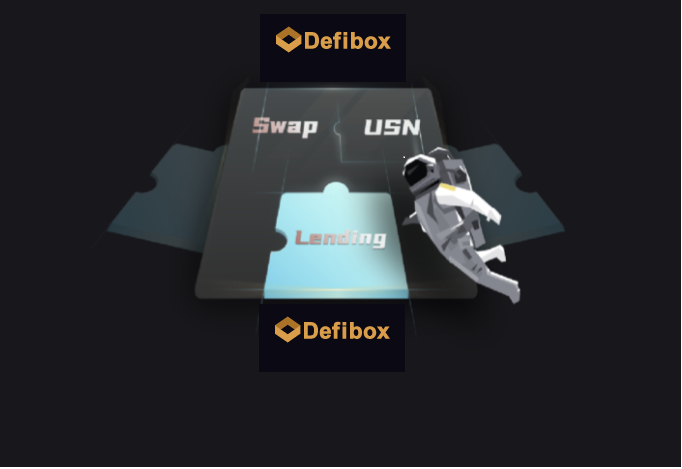 Defibox has become a favorite among many in the EOS community, and with good reason. The Defibox platform has everything any Etherium defi platform has, minus the high fee's and headaches of the Etherium network.
But one issue Defibox hasn't solved (yet) is Impermanent loss. Luckily, in this guide, I am going to share with you my favorite staking pair that has little to no impermanent loss, while at the same time offers you an extremely competitive yield (51% APY at the time of writing).
For the newcomers to the space I'll explain some terms and concepts that are common to defi:
What is "defi"?
Defi stands for "decentralized Finance" it is the buying, trading, selling, or lending of assets without the need of a 3rd trusted party's permission or stewardship (i.e. you don't need a bank or broker).

How does this happen?
This is done with something called an AMM (automatic market making) which is when individuals like you and I, stake a pair of coins and offer them as liquidity to a market (called an LP or liquidity pool). Other market participants can now conduct swaps using your coins and you receive the fees generated by this swap.
Sounds great right!? Well the small drawback is something called "impermanent loss"
What is impermanent loss?
Impermanent loss is when there is volatility within the underlying coins, causing the LP to incur a pseudo-loss from their values decoupling. In a perfect world the price of both coins would stay relatively the same, since this is almost never the case, impermanent loss does occur. It is presumed that over time, the loss will be made whole with the accumulation of fees. Regardless, for those who wish to collect fee's by staking liquidity, avoiding impermanent loss should remain a priority.
Now that you are caught up to what defi is and how it works; on Defibox there tons of pairs you can stake to. But the one pair I have found to be the diamond in the rough:
Is the USN/USDT pair
This Pair is made up of 2 stable coins (USN is the native stable coin of Defibox and USDT is the famous Tether you have probably heard of)
Because they are both stable coins with low volatility, the impermanent loss is minimal, but the APY is outstanding.
Add to that, Defibox throws in a .5 Box Liquidity bonus, and this pair is an obvious winner. And if all that is not good enough, the fact it is not a popular LP, means you earn way more fees with less capital (currently an investment of 1000$ total, will have you controlling .05% of the LP).
So lets get to the guide and get you on your way to earning incredible yield with little risk and impermanent loss!
Note: This guide assumes you are on the Desktop and using Anchor wallet
Step 1: Open up your anchor wallet and log in/unlock it
Step 2: go to https://defibox.io/ and log in
Step 3: Ensure you have liquid EOS in your account (not staked or in Rex)
Step 4: in the Top Left of the Defibox website click "Swap"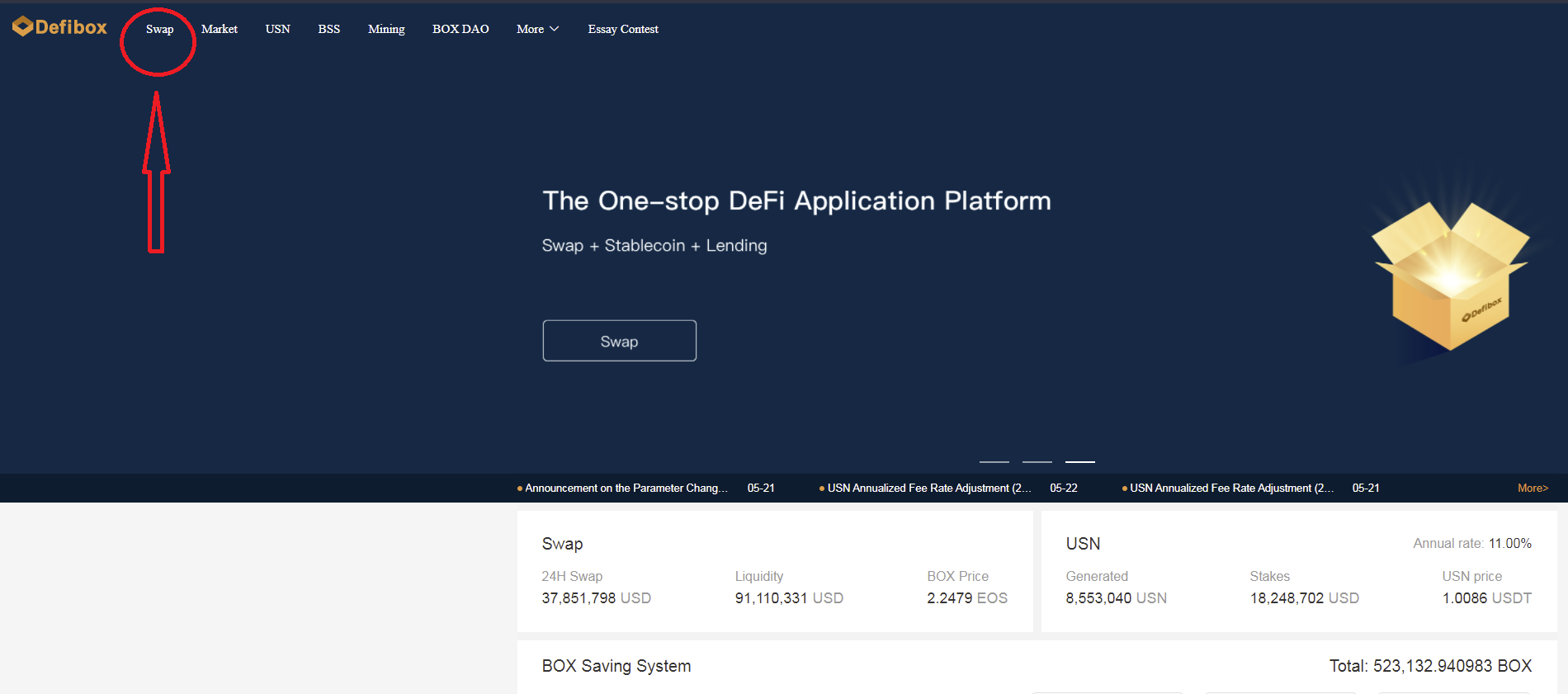 Step 5: in the Upper Center part of the screen ensure you are on the "Swap" tab, rather than the "liquidity tab"


Step 6: change the "Payment" Box to EOS and the "Received Box" to Tether, fill in the amounts you want and press swap.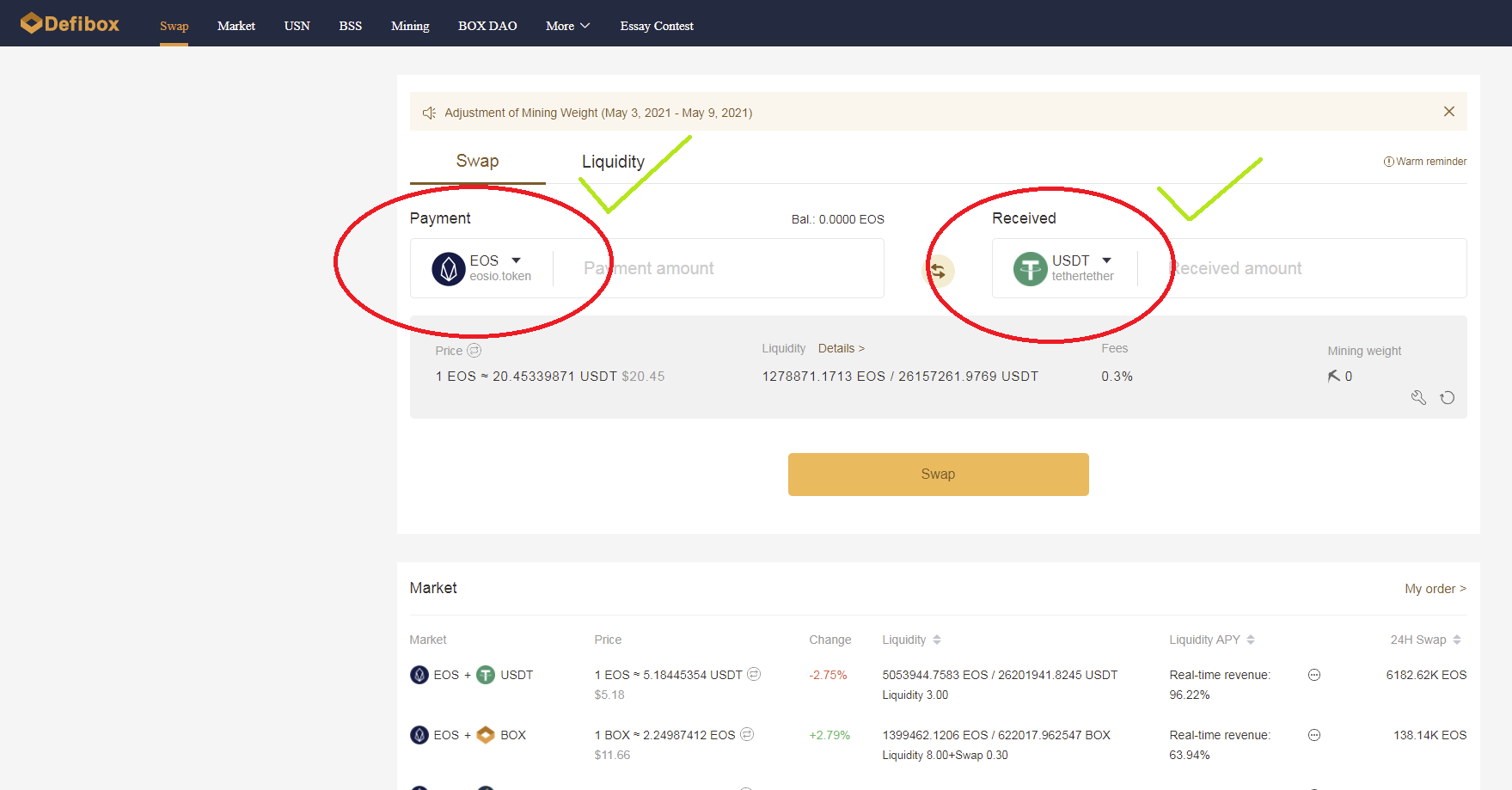 Step 7: Repeat step 6, but replaced "tether" with "USN" in the "received box.
NOTE: you will need roughly the same amount of USN as Tether, so when you swap your EOS into USDT (tether), ensure you have enough left over to swap the remaining into an equal amount of USN
Step 8: after you have completed your swaps, you should have roughly the same amount of USN and Tether (i.e. 9 USDT and 9 USN)
Step 9: in the upper center of your screen change the tab from "Swap" to "Liquidity"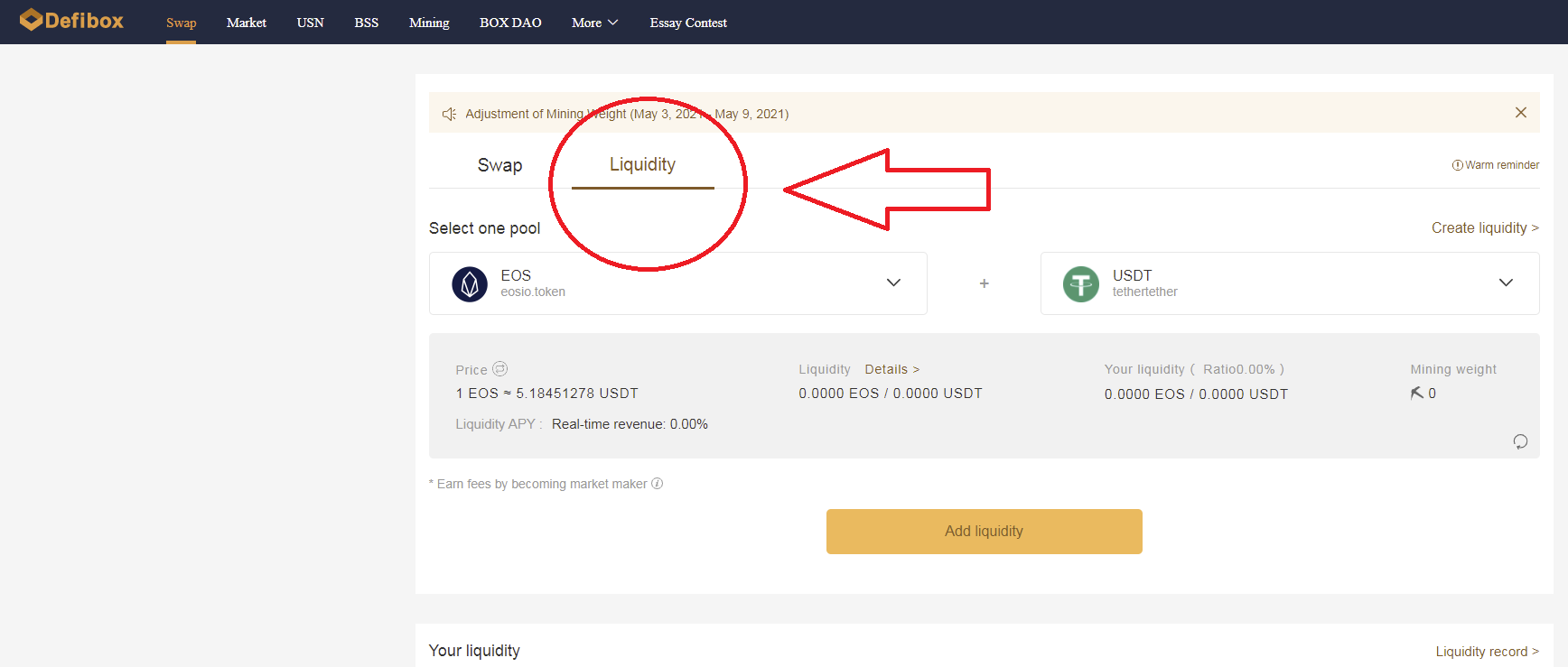 Step 10: select USDT and USN as the pair for your pool, and then select "add liquidity"

step 11: press the balance of your USDT (this like pressing "max") and will auto fill the whole thing
Note: depending on when you do this… USDT may be greater than USN or USN is greater than USDT, simply ensure one of them will be entirely stacked with just a little left over of the other one and hit confirm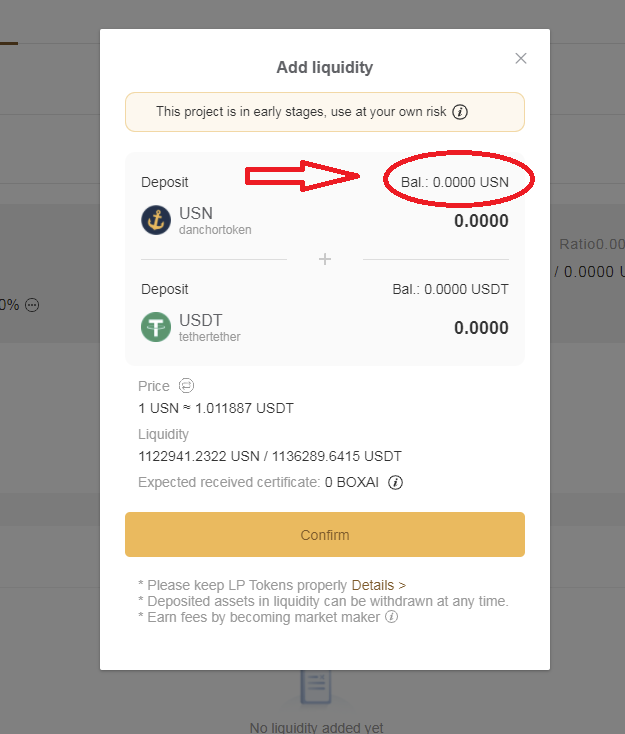 Step 12: congratulations you are now staking two stable coins which will crank out yeild for you while at the same time not exposing your to much impermanent loss.
Now go Fourth and Earn your yield!
This Article was Written by Mike Ogro and has been submitted to the:
Defibox essay Contest Submission
https://defibox.io/activity/article