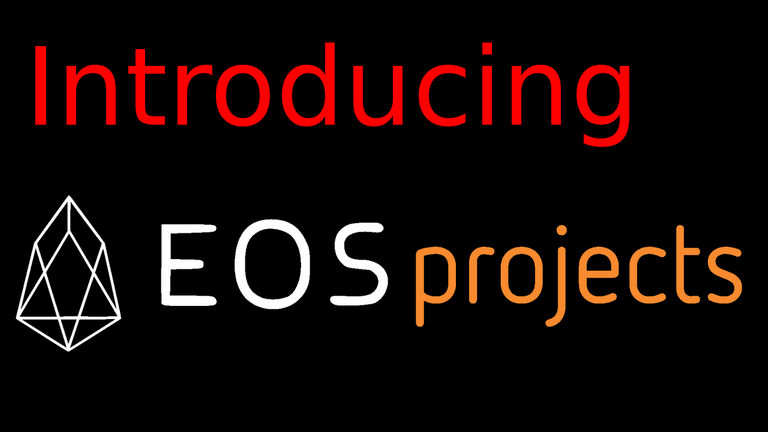 Every emerging ecosystem has this problem - it is a hell of a job to stay informed about every interesting initiative going on. Even if you want to focus only on your favorite projects, it's still not an easy job...
Dozens of projects, hundreds of people, thousands of threads on different communication channels. It's almost impossible to keep track of all of this.
Until now...
Today Tokenika would like to introduce: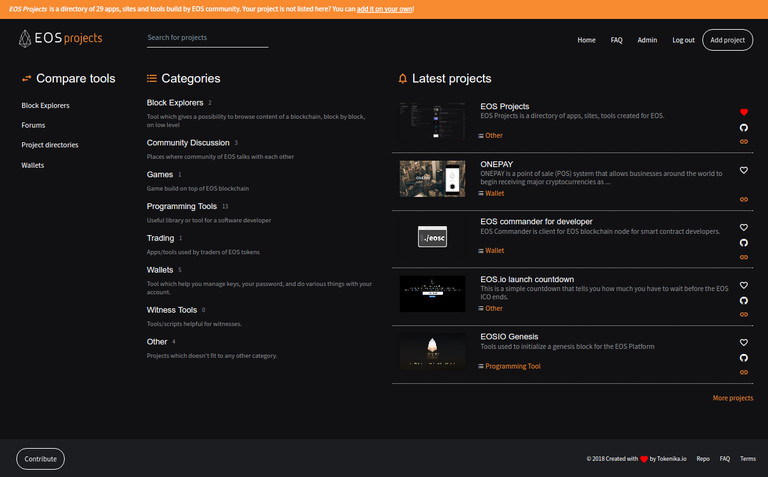 EOS Projects is a directory of apps, sites and tools built by EOS community.
Sounds familiar? If you are a Steem user, you may have heard about SteemProjects.com, which was released last week by one of our team-mates - Krzysztof Szumny a.k.a. @noisy.
Cooperation with Tokenika was essential to deliver both projects within tight deadlines. It is a pleasure to work with such a dedicated team, therefore I am happy that I have joined Tokenika :)
EOS Projects is an offshoot of Steem Projects - a perfect example how those two ecosystems can support each other.
And yes, @noisy is now part of Tokenika. Actually, he has been working with us since January. We've helped him to finish off and release Steem Projects, and now we're together releasing EOS Projects.
Essentials about every project in the ecosystem
In EOS Projects you can find all basic information about projects and links to crucial resources about them.
Title & description
List of team-members
Development stats
Project timeline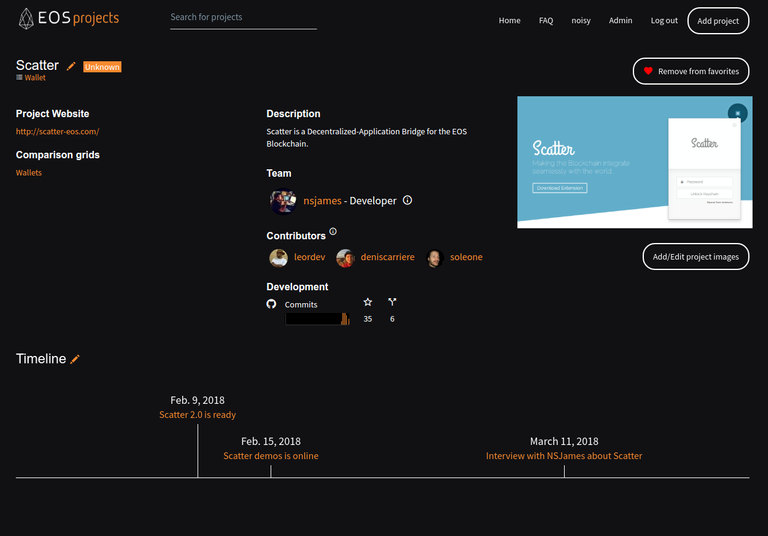 and a gallery showcasing various functionalities:
Searching and browsing
We would like to encourage you to browse all available projects. You will be surprised how many projects are already there: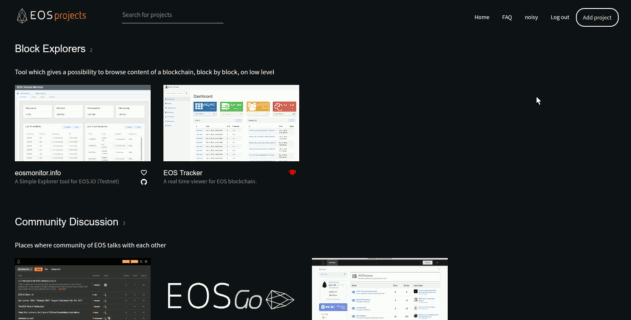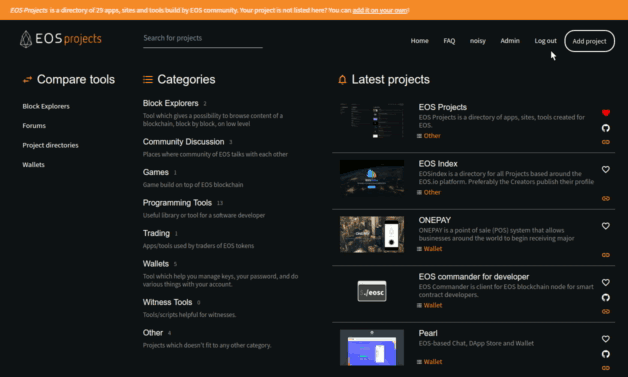 Find the best project for you!
The greatest strength of an open ecosystem like EOS is community! Talented individuals create a lot of different tools. Very often those tools/apps/websites have similar purpose. Is that wrong? No! This gives the end-user a lot of options to choose from. This way a user can decide which tool is best for them.
In EOS Projects there's a dedicated section to help you compare similar projects: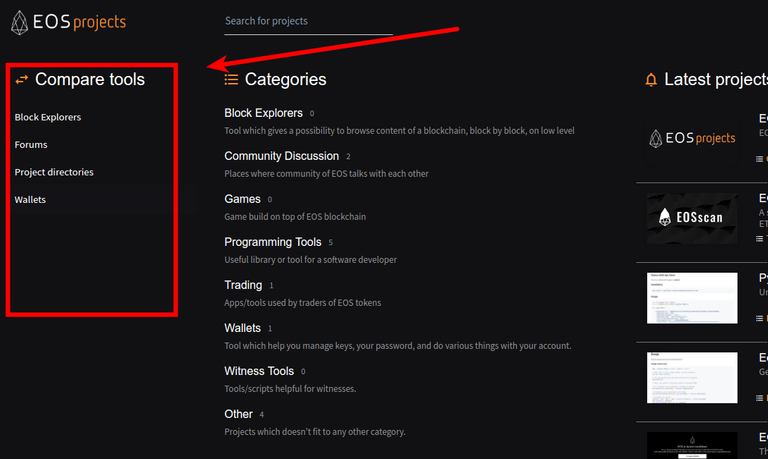 For example, you can compare EOS Index with EOS Projects: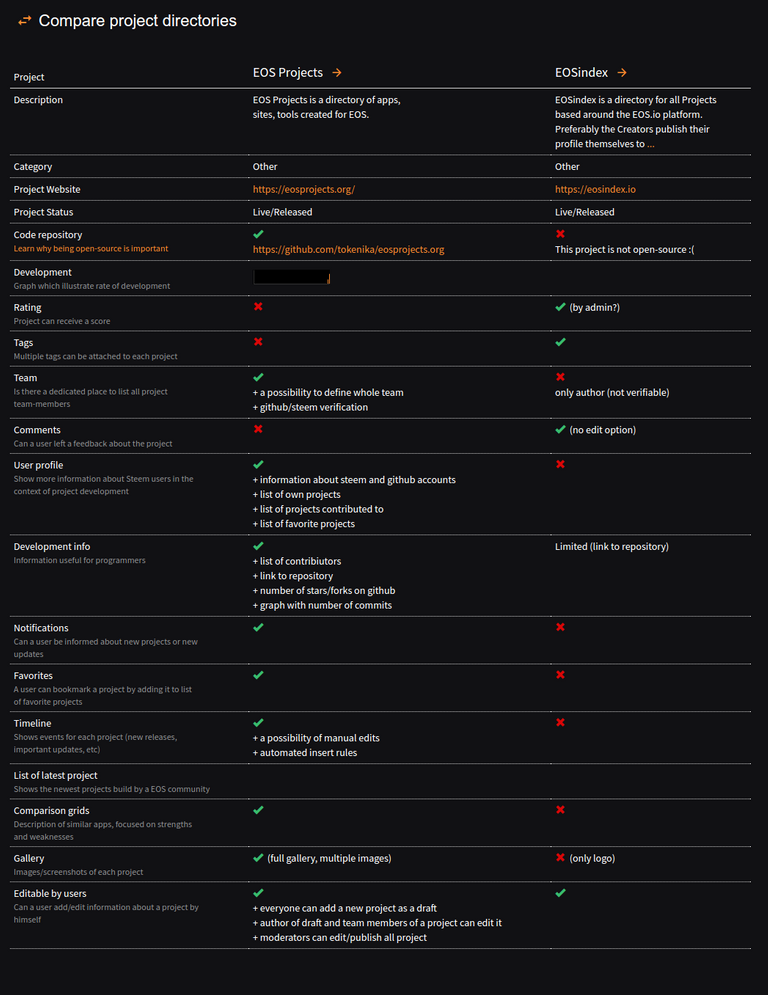 Favorites
EOS blockchain hasn't even launched yet, but there are already a few dozens of projects in EOS ecosystem. Let's face it. Withing a year there can be hundreds of different projects launched on top of EOS.
Whenever you find an interesting project, you should make sure to use a button like this:

As in EOS Projects every user has their own profile page, there is an easy way to find your favorite project, whenever you need it!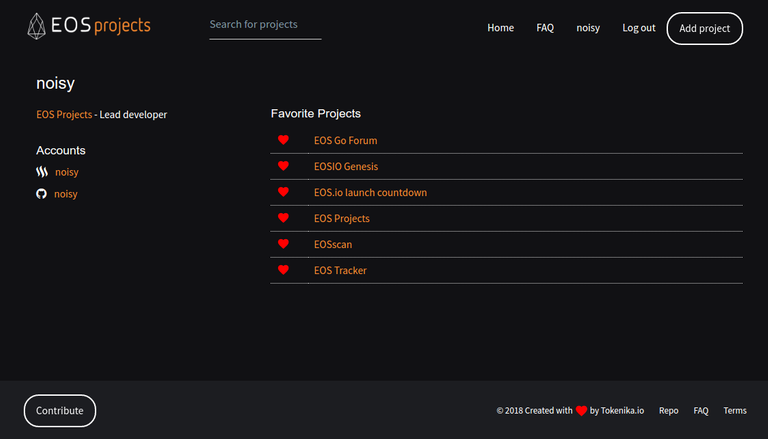 Add a project on your own!
We believe that this sort of project should be community driven. Only then we as a community are able to keep up with adding new projects to our database.
Those are the rules:
Everyone can add a new project as a draft
The author of a draft and the team members of a project can edit it
Moderators can edit/publish all projects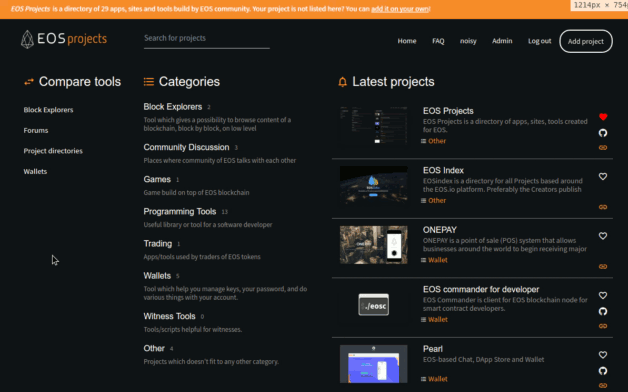 Want to become a moderator of EOS Projects?
Great! We are looking for people like you! Please email us.
---
About Tokenika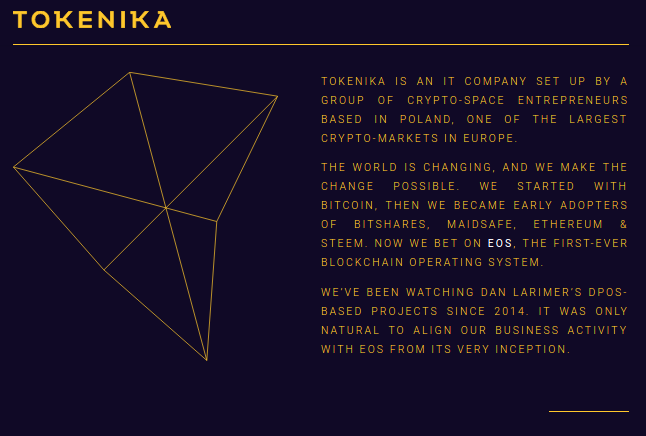 Visit Tokenika.io to learn more...
Other Projects of Tokenika
EOS Projects is not the first and definitely is not the last project of Tokenika. Here you can learn more about our first project TEOS. What project will be next? Well, it depends on You! Please tell us what in your opinion is the most needed tool or project which the EOS community needs.