There is an upcoming Ethereum hard fork called EtherZero (ETZ). As some of the claims made by the ETZ team (e.g. increased scalability and the lack of transaction fees), directly correspond to EOS features, we've decided to do some research about it using whatever information is available on the web.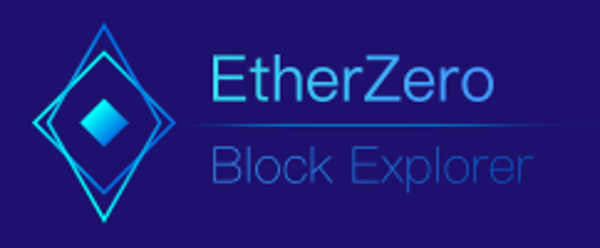 It turns out the project is accompanied by an aura of mystery, as most of the details are still inaccessible. We've managed to analyze the ETZ whitepaper, exchange several emails with the team, visit their Telegram channel and review a couple of documents published by them.
The first thing that's really striking are the differences in announcement of ETZ hardfork. Just compare the current announcement with the archive.org cache and you'll notice strange changes in the total supply (from 116 million ETZ to 194 million ETZ) and yearly inflation rate (from 5% to 6.5%).
A look at MetaMask's blacklist further increases our anxiety and Ethereum Scam Database isn't really helping in calming it down. Furthermore, it turns out that the etherzero.org domain has been registered in Panama.

The hardfork is taking place tomorrow, but the only ETZ code available on their official Github page boils down to forks of a couple of existing popular projects, such as Ethminer and Open Ethereum Pool with no other than cosmetic changes in repositories, e.g. changing the logo or the donatation address. It's worth reminding that the hardfork has been already canceled once, only to be restored later.
The website itself seems to be done rather quickly and we couldn't find any satisfying content there. Allegedly there was a tool for claiming your future ETZ tokens by posting your ETH private key, but we couldn't find any hard proof of that.
REMEMBER TO NEVER EVER ENTER YOUR PRIVATE KEY ON A WEBSITE YOU CANNOT FULLY TRUST
After gathering all the above information about ETZ we conclude that it has a long way to go to gain trust, and it's still in a very early phase.
---
This research was done for us by @perduta.