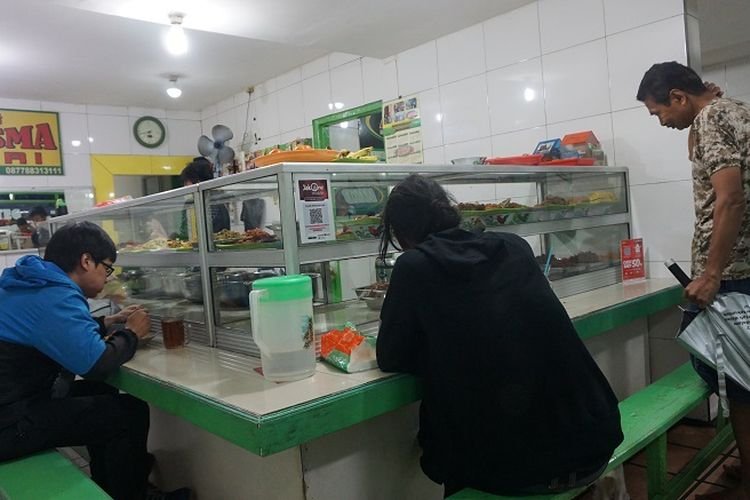 souce : https://asset.kompas.com
1.Easy to find
According to students from Surabaya, Chanigia (21), the warteg is very easy to find in Jakarta. "Warteg is easily found in Jakarta, everywhere. But there is no warteg in Tegal, only here is the warteg, "Chanigia said.
2.Clean
Now some wartegs are starting to innovate to make their place crowded with visitors. Even the warteg, which used to be a slum, had begun to be seen as clean. This was also justified by Rizky (16) who was busy eating a serving of rice, orek tempeh and capcay. "Warteg is now clean, one of them is this warteg," he said.
3.Cheap
Warteg is often the goal of some people to eat full at low prices.
Paulus (27) also said that the warteg provided cheap food so that it was suitable for the contents, especially when frugality. Armed with Rp. 13,000 KompasTravel was able to enjoy one serving full of rice, capcay, balado egg, wet orek tempeh, and refil sweet ice tea.