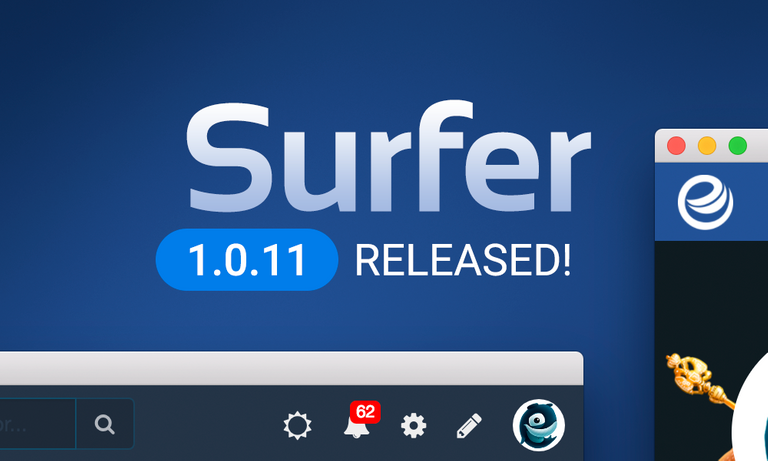 Ding-dong! Time for the next release of our desktop client for Steem! These days we had been working on top posts feature, visual improvements and bug fixes.
Top Posts
New Feature! Just take a look at this beauty! Now you can check see alltime top four user posts in user profiles. Isn't it awesome to see and learn about user that quickly? You could decide whether to follow or not by checking the top posts of any user. Probably the most interesting posts will appear there if current user haven't used bidbots to promote that posts.
What is eSteem Surfer
In case you are seeing my blog for the first time...
It's a desktop client you can use on Windows, Mac or Linux to surf your steem friends feed/trending/hot/etc pages, upvote, comment, read replies, do all the other major Steem related stuff in your daily social surfing as well as wallet actions and of course few extras: search, discover different tags etc.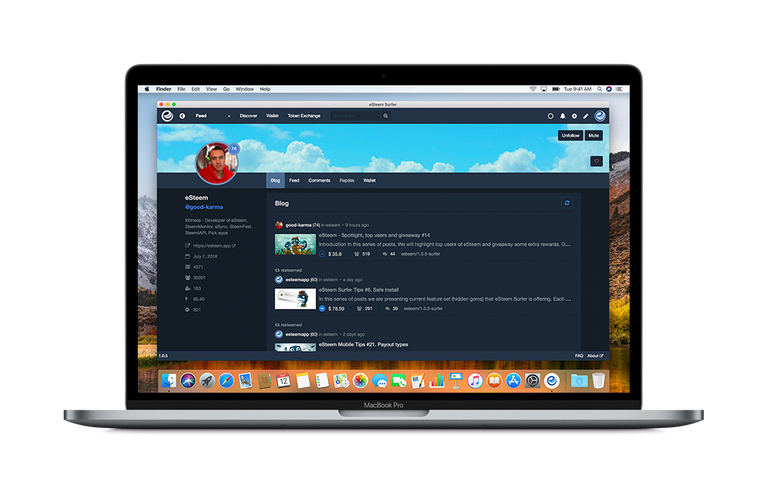 What's New in Surfer 1.0.11 Release
New Top Posts in user profiles
Improved Visual look of Blog, Comments, Replies, Wallet, Editor pages
Improved List borders removed globally
Improved Color & size of Unread dots in Activities
Improved Footer battery alignment
Fixed Removed current user posts to show in Similar Posts feature
Fixed CSS for Phishy div-class
Fixed Voting Percentage issue
exe file for Windows users
dmg file for Mac users
deb and rpm files for Linux users
Source code: https://github.com/eSteemApp/esteem-surfer
Report bugs: https://github.com/eSteemApp/esteem-surfer/issues

Looking for mobile experience?
Check eSteem Mobile for iOS and Android with push notifications, bookmarks, favorites and other handy functions synced with desktop version.

| iOS | Android |
| --- | --- |
| | |
[email protected]
🌐eSteem.app | 👨‍💻GitHub | 📺YouTube
✍🏻 Telegram | 💬Discord

vote for witness
good-karma