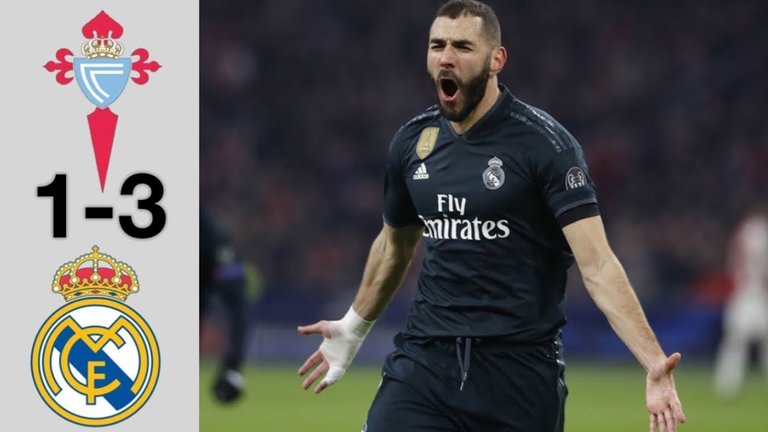 Real Madrid managed to make the start of their season with a 3-1 win at Celta Vigo in the second round of the Primeira Liga.
Real Madrid appeared quite different from their preparations during the preparatory period, where they seemed more coherent in the middle of the stadium, more able to compete and run the game well.
Let's highlight some important notes from today's game: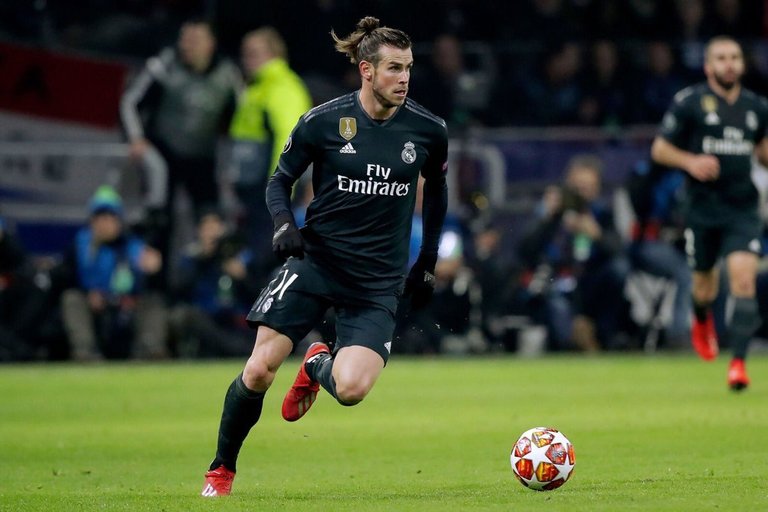 1- Zinedine Zidane surprised everyone with the participation of Gareth Bale, the unwanted Welsh star since the end of last season from Zizo, from the beginning against Celta, a difficult game in a difficult field where has always suffered Real and Barcelona and senior clubs La Liga.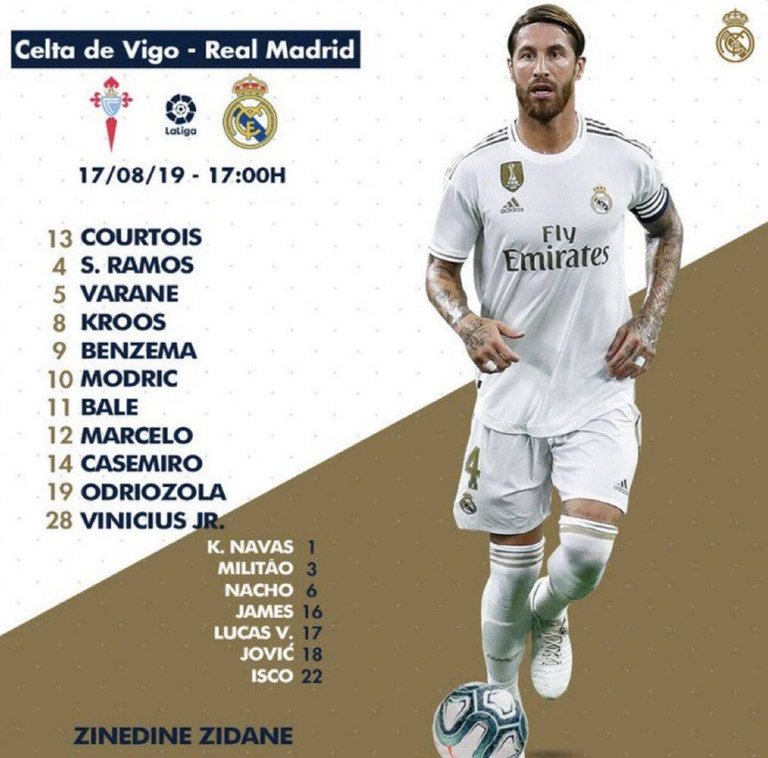 2- It was also a big surprise on the part of the French football legend, not to involve any new player, after it was understood that Real Madrid will revolutionize the squad, so that he can forget what happened last season, and provide a strong new season.
3 - Gareth Bale appeared very well over the half-time, and was the star of the first game with his smart moves, and technical formality and high physical shown by the Gareth Bale.
4 - Bill made the first goal and missed other opportunities and seems determined to turn the page of the past and provide a better picture of him during the season. If Bill continues at this level, it will be a great new deal for Los Blancos.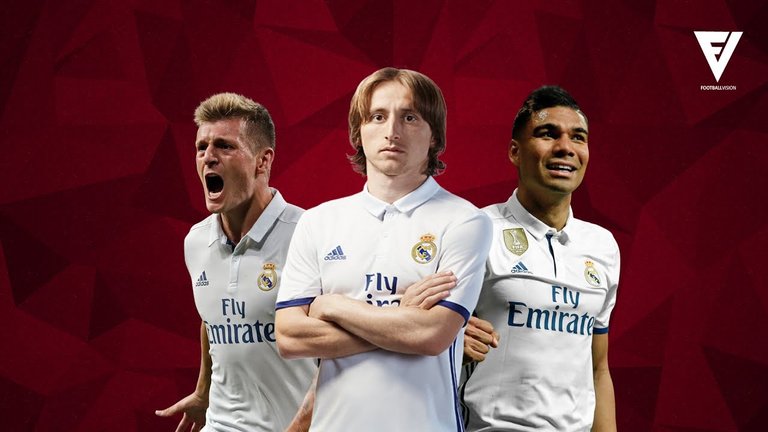 5 - Real midfield looked much better than last season and preparation period, with the same trio: Casemiro, Kroos and Modric. This trio was active and was able to keep up with the center of Celta, and did his defense and offensive duties very well.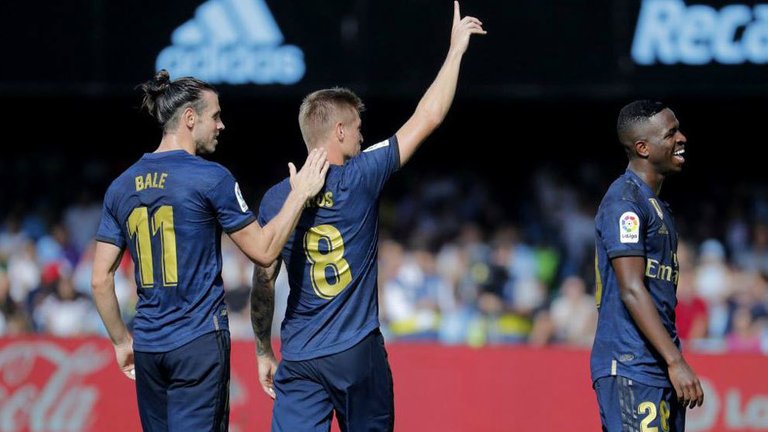 6 - Tony Cross exercised his favorite hobby and scored a beautiful goal with a shot and not the finest.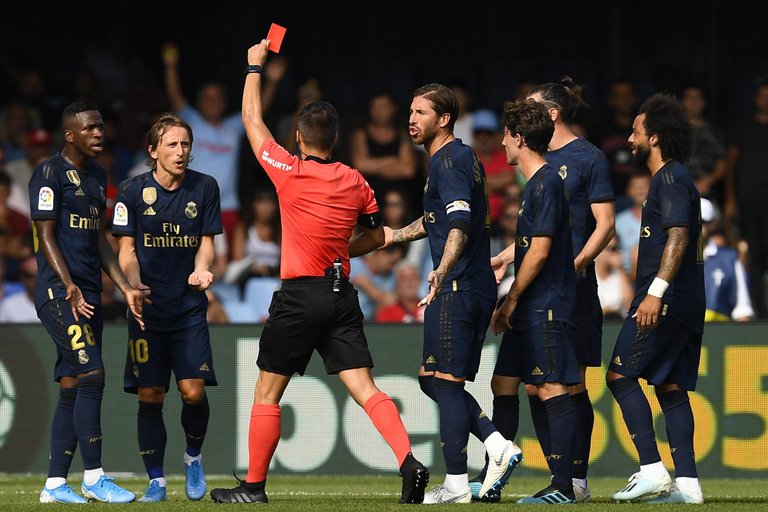 7 - Real's most important gains from today's game was his strong reaction to the dismissal of Modric and playing with ten players, where he did not park to defend his progress, but attacked and scored the second goal and then the third. This character has been lacking in the last season and its return means Real Madrid is a strong contender for the major titles this season.
He wrote on his Twitter account "I will never do such interventions against a fellow player. It was involuntary,"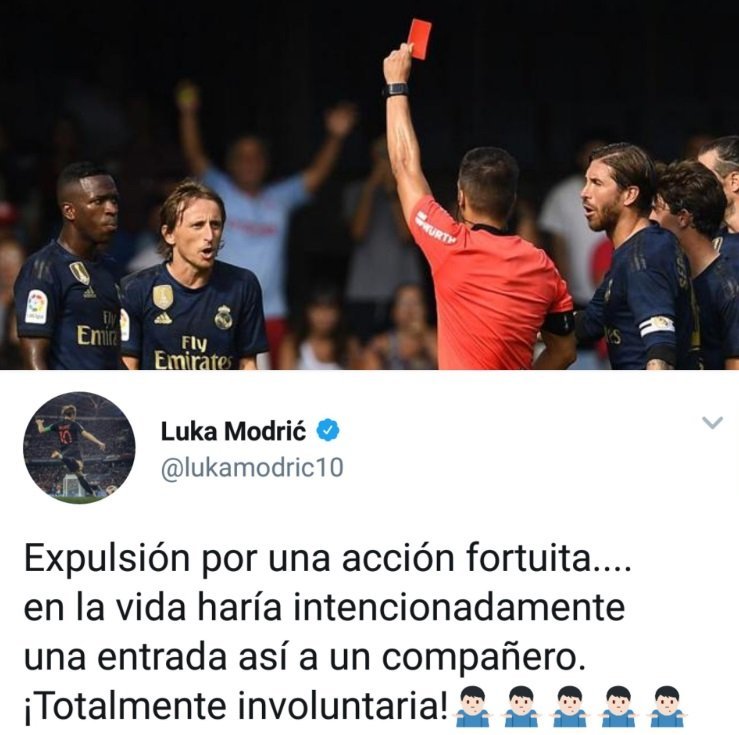 8 - Courtois also improved a lot today and made some important challenges that give him a good dose of confidence to continue as a key guard in the royal den.
9- On the other hand, the defense of the Real appeared very disturbing, not only talking about the laps of Odriozola, but even Varan and Ramos have left some of the space that almost used by Celta to score throughout the half. What is certain is that the Real needs to improve defensively.
Thank You
@altooq @good-karma @steem-indo @altoo @khaimi @midun @elianaelisma @amoon @phasewalker @certain @cityofstars @lord-geraldi @sultan-aceh @kanchana @sergino @kevirizal @regurgitation
@sailingly @introvert-dime @sportscurator