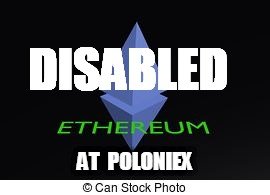 If you are thinking about transferring ETH to Poloniex think again .
Due to ongoing network instability, we've disabled Ethereum deposits/withdrawals. We'll enable once we know the network is functioning properly.
I did some about 2 hours ago before I seen this and now who knows when the ETH will show up or if it ever will .
otisbrown not happy