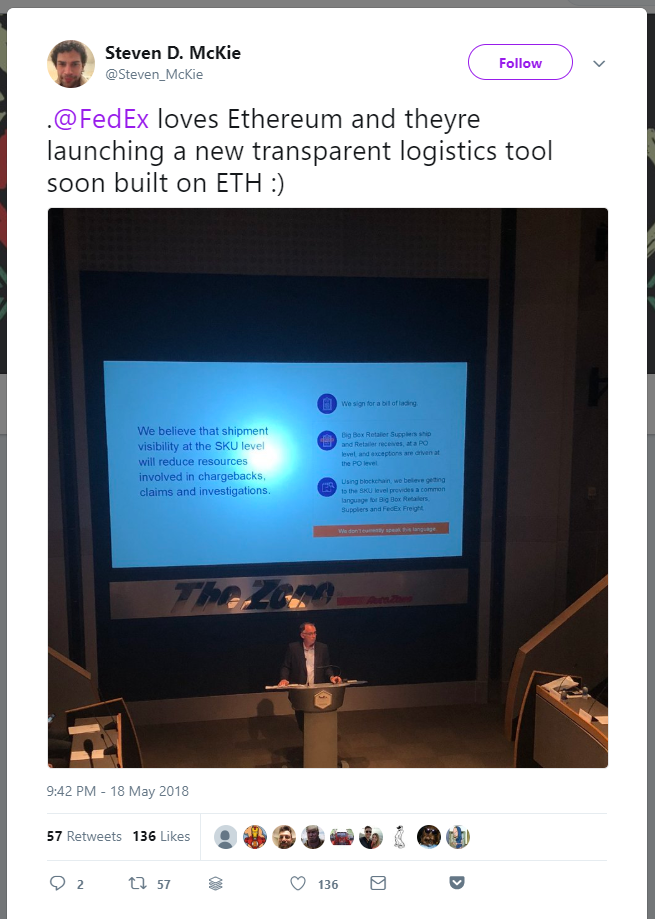 Saw this posted on Reddit today, FedEx is working on bring FedEx to Ethereum and Hyperledger blockchains. I'm going to guess they are going to leverage the new Amazon Service that offers Block chain in the cloud which supports both Ethereum and Hyperledger.
Hyperledger is an open source block chain sponsored by the Linux Foundation.
"We're quite confident that (blockchain) has big, big implications in supply chain, transportation, and logistics. In the area where FedEx makes its living, this could be a big deal."
"What blockchain has the potential to do, for the first time ever, is to make that information available to all of the parties,"
Frederick Smith - FedEx CEO
More and more companies are starting to embrace the block chain as the future and adapting their business models to it. If you have any doubts, take a look at the Enterprise Ethereum Alliance.