Greetings Captains!
The long awaited blockchain game eXode has made some major advancements recently and is gearing up for release of colonization. To help you Captains Prepare I am giving away and Epic Card! Space is a dangerous place, science will be the key to your survival on uncharted worlds so this armor set I am giving away will prove to be nost useful in your colonization endeavours!
I have launched a few evacuations recently and am really excited to see this game in full operational status in he near future.
This post will be short and sweet so lets get down to the giveaway!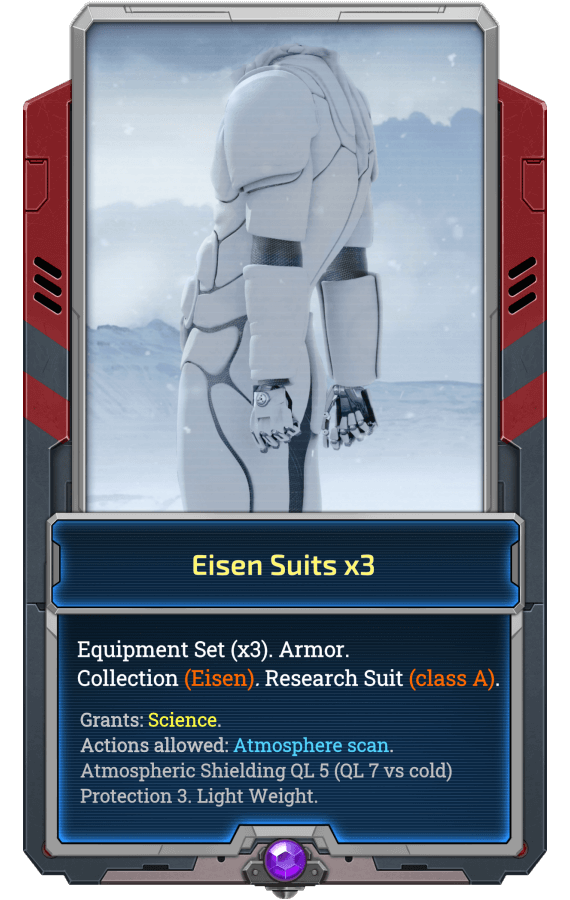 Rules to enter:
Upvote this Post (any %)
Reblog this post
Use my invitation link here. (If you are new to eXode)
Comment below.
The winner will be announced after the duration of the post.
Feel free to follow me on Twitter for more giveaways!