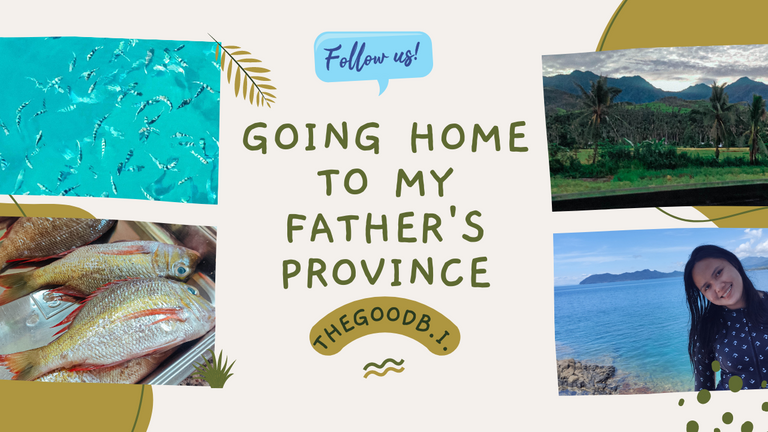 Wazzup Guys! I will be taking you to another adventure of me with my big extended family. A trip to my father's province, a place where I had so much memories every summer 🌞, Lungsodaan, Hinundayan, Southern Leyte.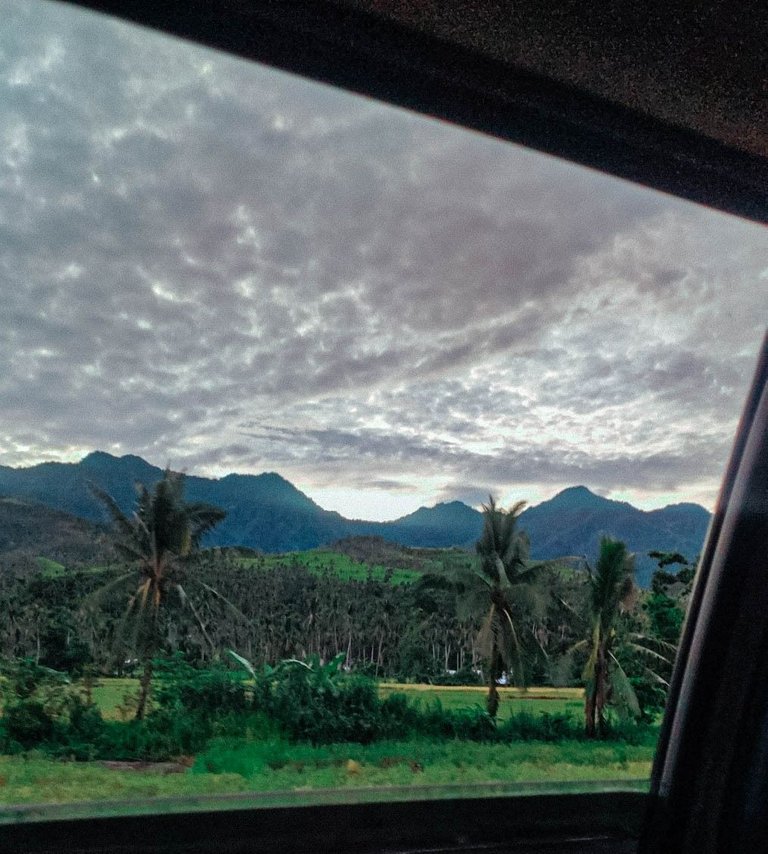 This place has been very special to me because this is where I spend much of my summer years since childhood. I remember when I was a kid, every last week of May, my family (mom, dad, sis)travels to this place even though I don't like it due to a very long travel time. Imagine, we have to ride a boat for 6 hours then another bus ride for 3 hours 🚍. From a kid who has motion sickness, this kind of travel is a disaster hahaha. Another thing, the people, I will be staying in a place where I don't know most of the people. My parents would tell me that this is my aunt, that is my uncle, cousins, etc. and I have to pay respect/ bless to these people. I only see this people once a year and every meeting with them is another adjustment for me. However, as years past, my aunts, uncles, cousins here in Cebu come with us so every year, more and more of the family travels with us in this province and every year becomes exciting and fun.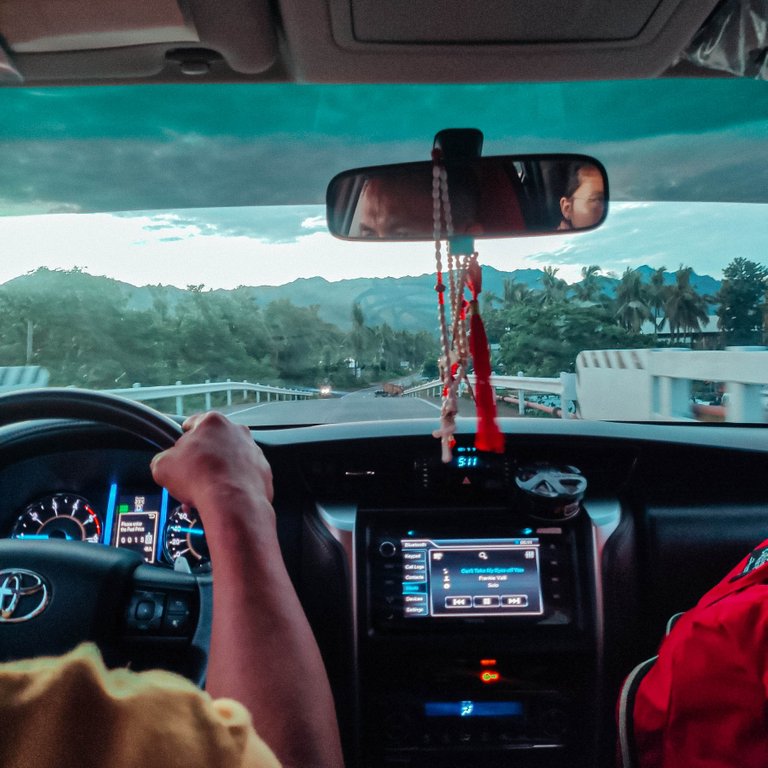 This time, we have finally visited the province again after 2 years of not being able to travel due to Covid restrictions. We are not complete but we are still quite a lot, around 18 pax 👩‍👩‍👧‍👦👨‍👩‍👧‍👦👭👩🏻‍🤝‍🧑🏻👩🏽‍🤝‍👩🏼👩🏾‍🤝‍👩🏻. Some travelled early while others, especially those who have work travelled later. By the way, we travel around this time because the fiesta of Lungsodaan is May 28 and we always make it a point to be there on the fiesta day. We arrived on the day before the feast, May 27.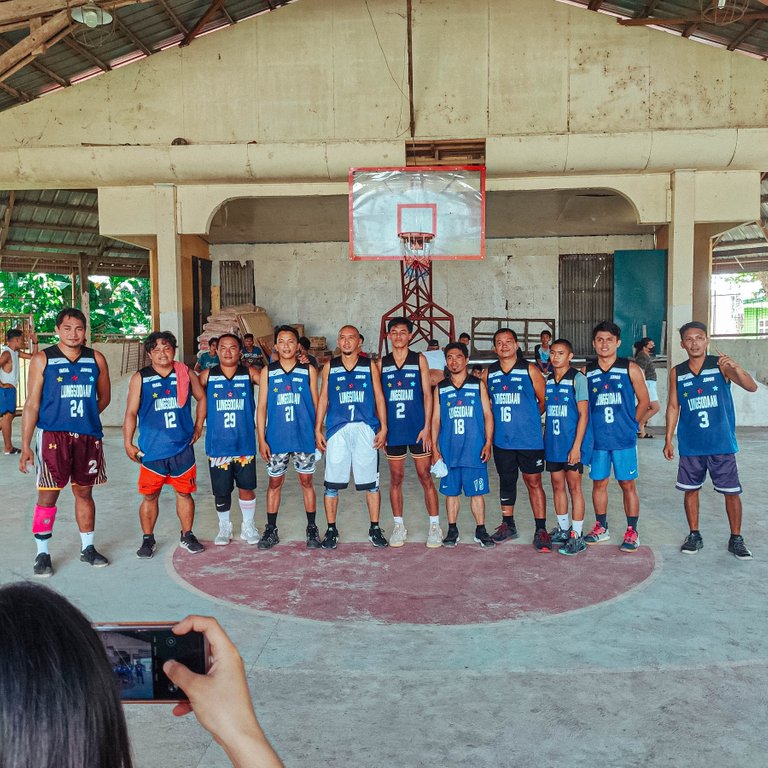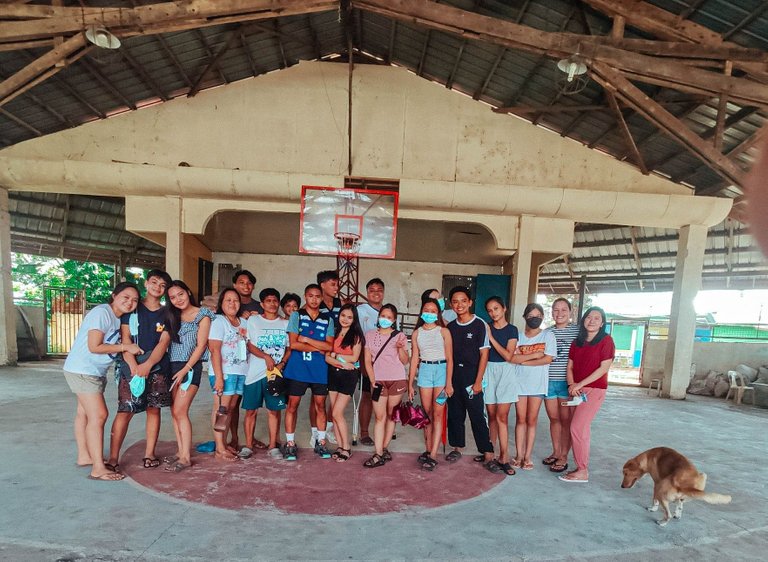 WATCHED THE BASKETBALL GAME
First event of the day is watching my cousins' basketball game. 2 of my cousins arrived days before us because my father recruited and sponsored them to play a basketball game as part of the Lungsodaan team. Gladly, we arrived just in time for the Championship Game. We cheered for our cousins and their team and yes, they won the game 🏆. They became the Champion 🥇.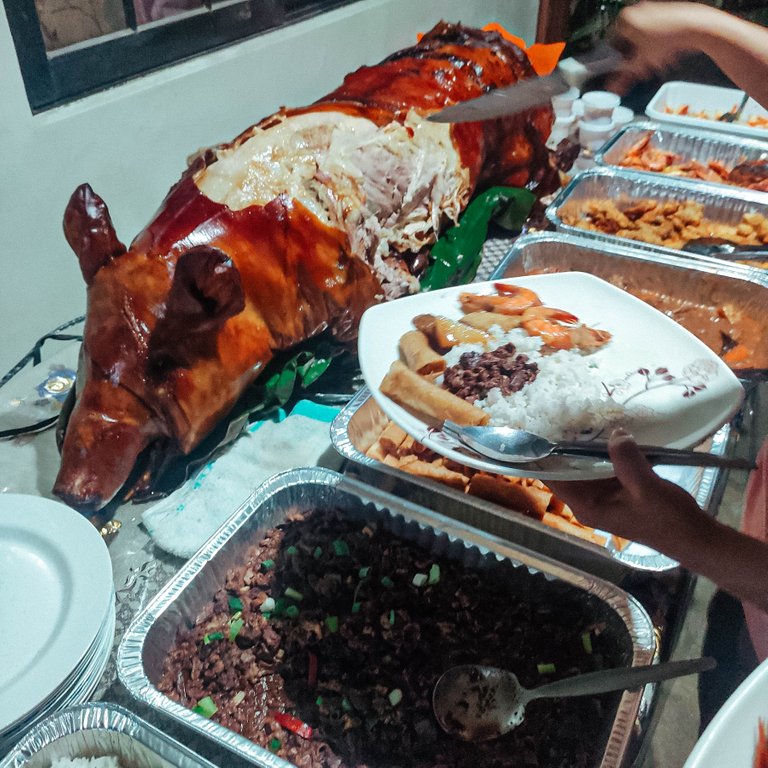 THE DAY BEFORE FIESTA
So this event needs strategy hahaha. Strategy on how to save space in your stomach while hopping and dining from one house to another hahaha 😁. It is during this time when our aunt and grandma would prepare food, then invite visitors to eat at their houses. They don't want to prepare food on the feast day itself since a lot of people will prepare a feast on that day.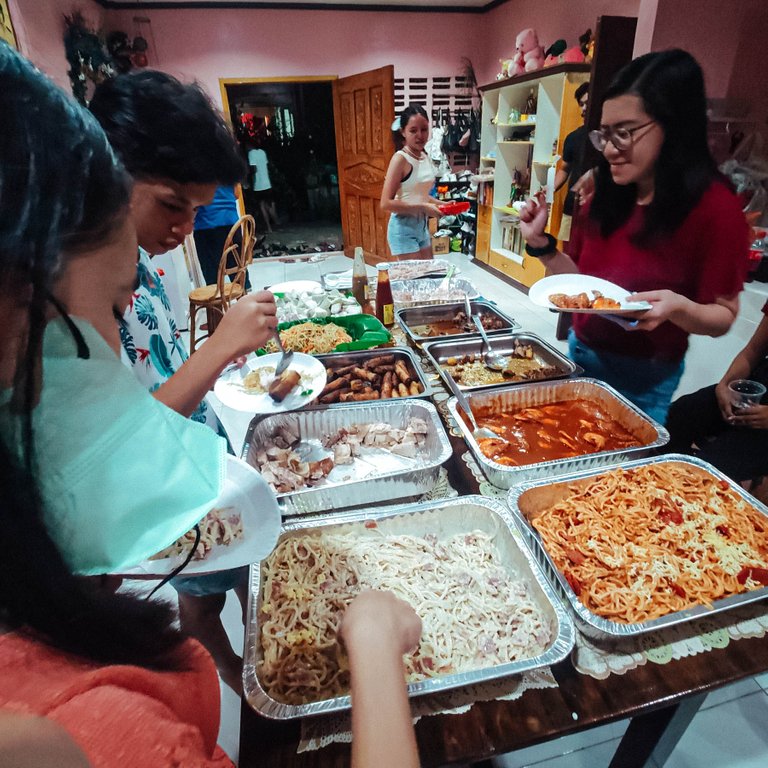 The first house we went to is our Lola Inday (wife of my Lolo's brother), I have told myself not to eat a lot since I have to go to my aunt's house but looking at the food served, I can't stop myself from eating hahaha.
After going to my Lola's house, we went to my Aunt's house next. I only had a little since I'm already full but their food are still so inviting 😋.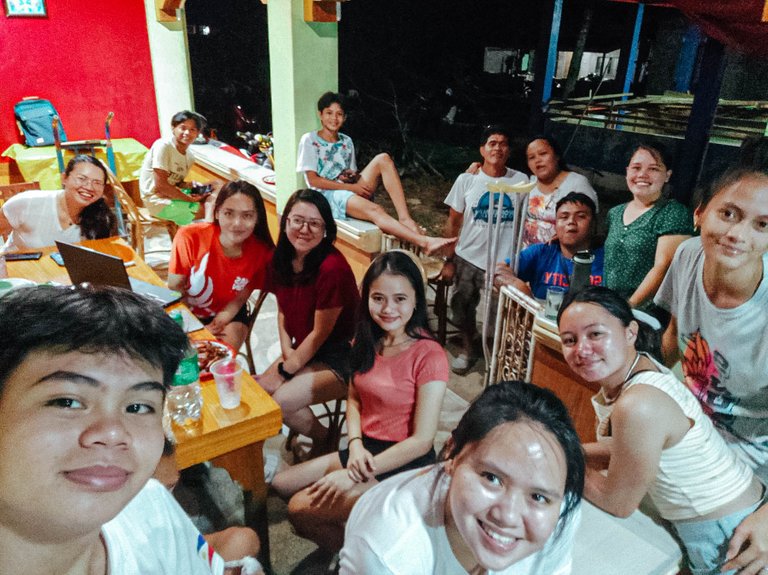 After having dinner, my cousins and I had some chitchat over drinks and it went on until midnight 🌙.
THE FIESTA DAY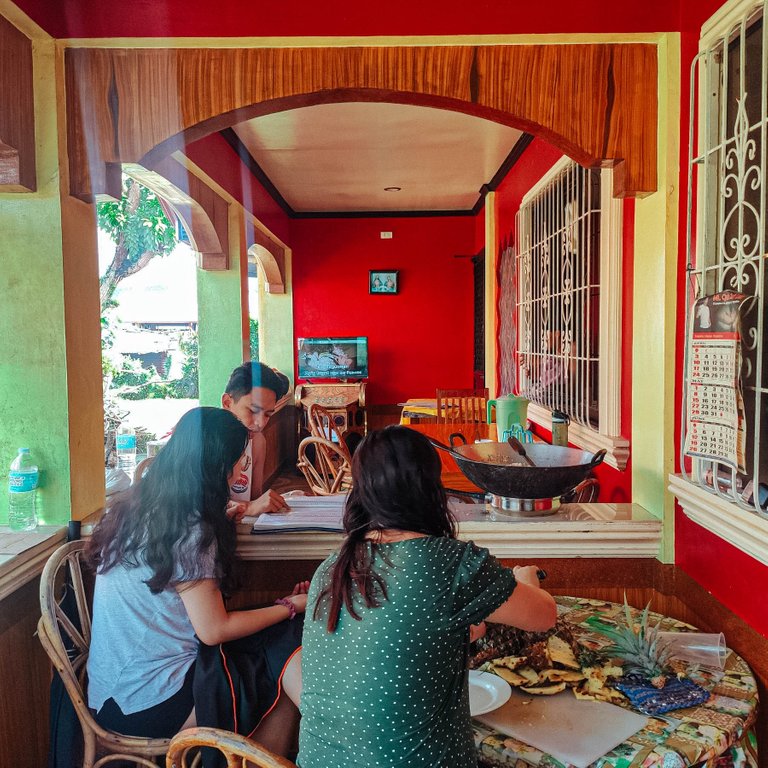 This time, it is us who prepared food for fiesta. My uncles and aunts (from Cebu) decided to prepare the food by lunch time. We rented a videoke machine for us and for our visitors to enjoy 🎵. My cousins and I are so busy preparing the food.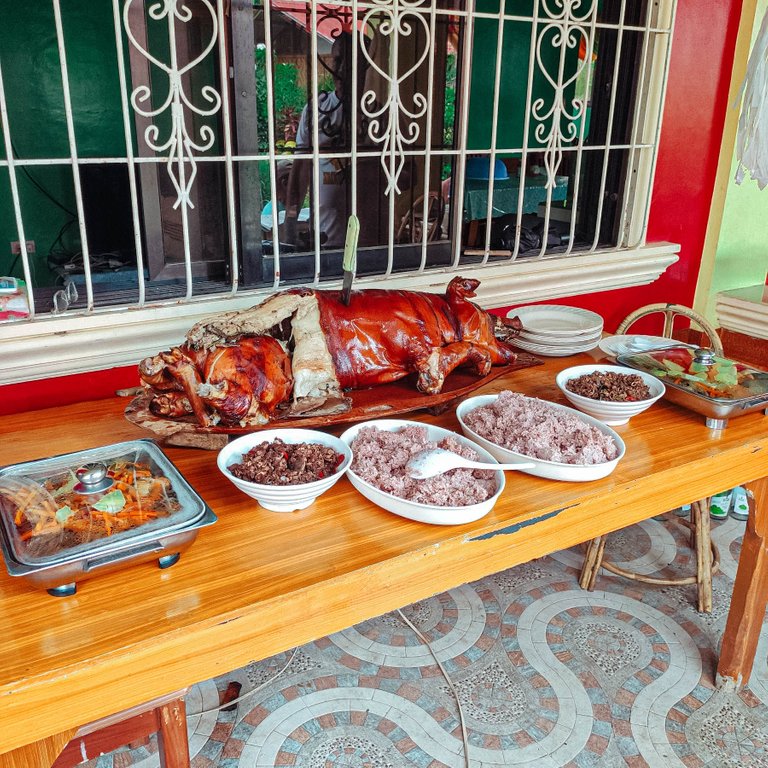 We had lechon with dinuguan, grilled fish and escabetche. We didn't prepared a lot since we only invited few of our relatives and close neighbors.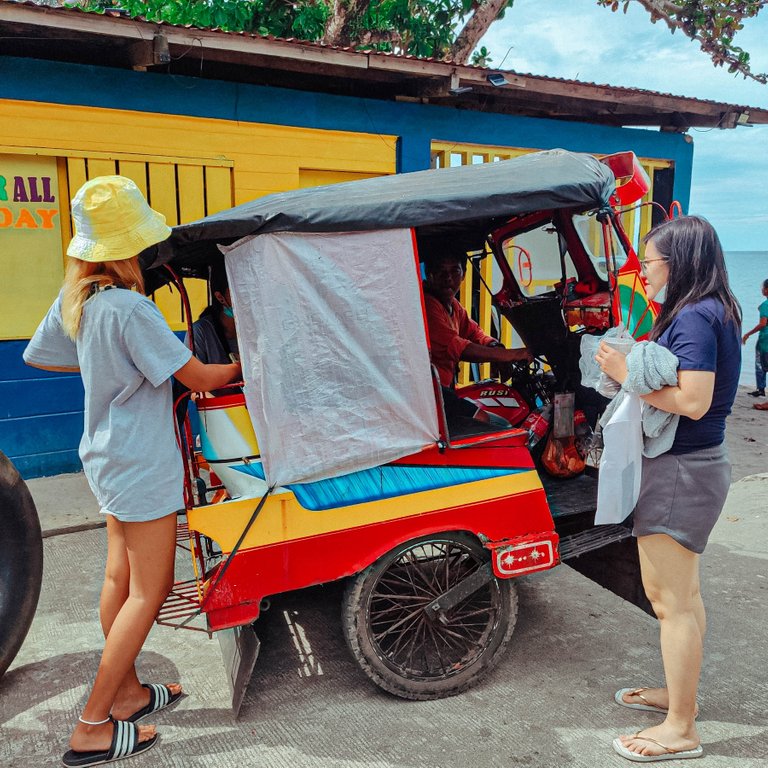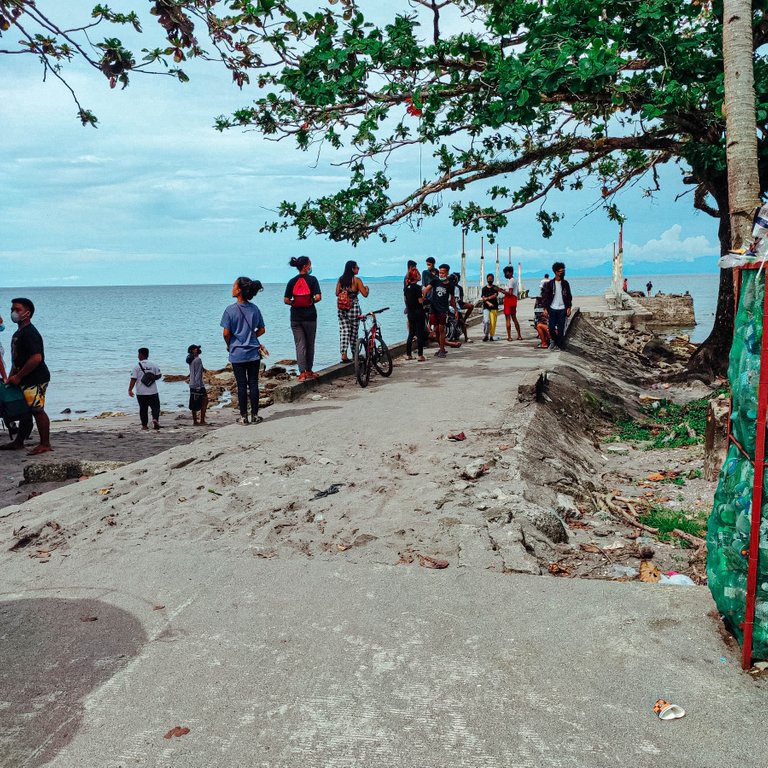 By afternoon, we went by the beach which we call "Pantalan" since it is an abandoned wharf. This is where we learned how to swim. We have a lot of memories in this place.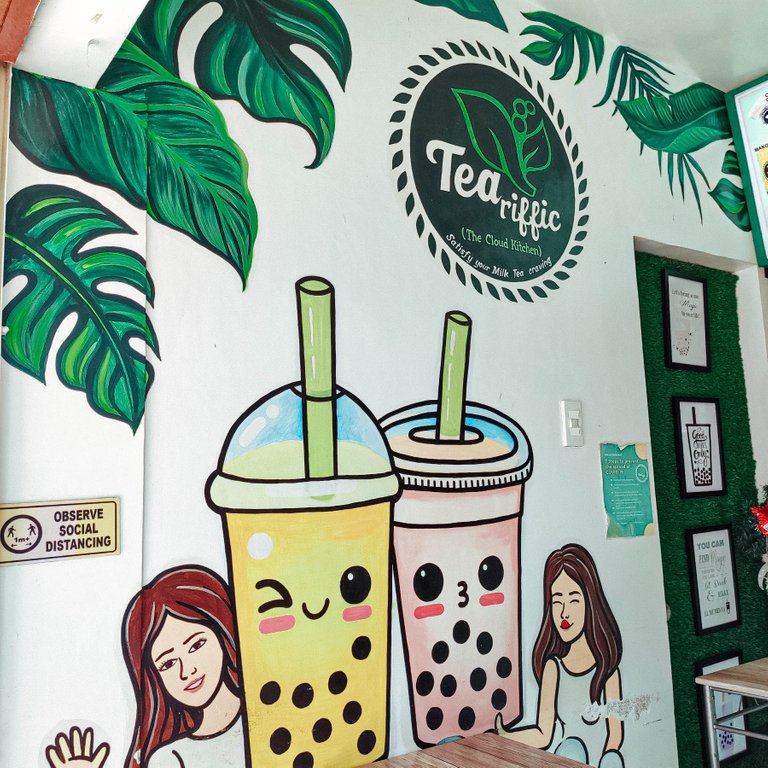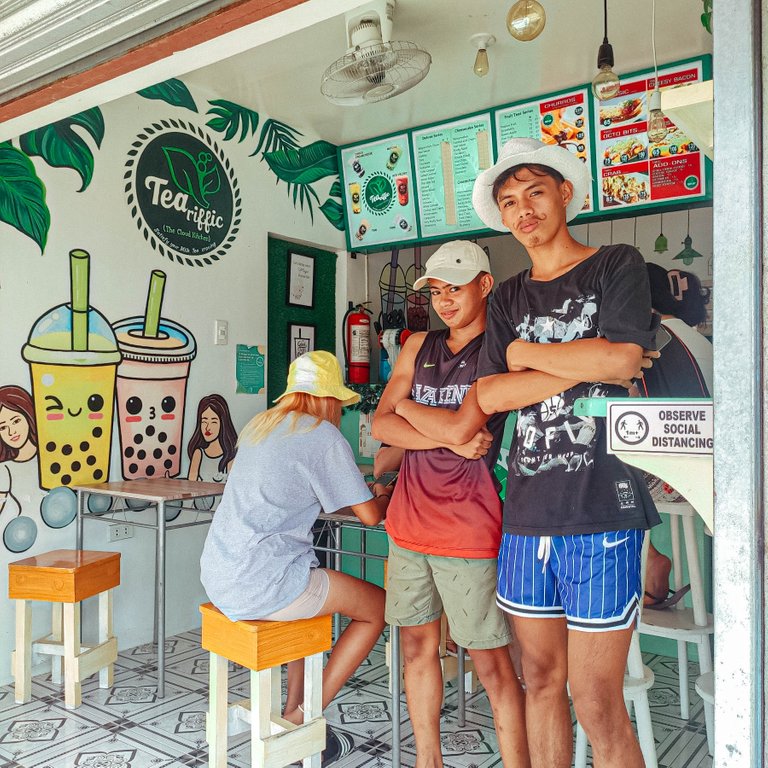 We also dropped by my cousin's milktea shop called "Teariffic", they serve really delicious milktea.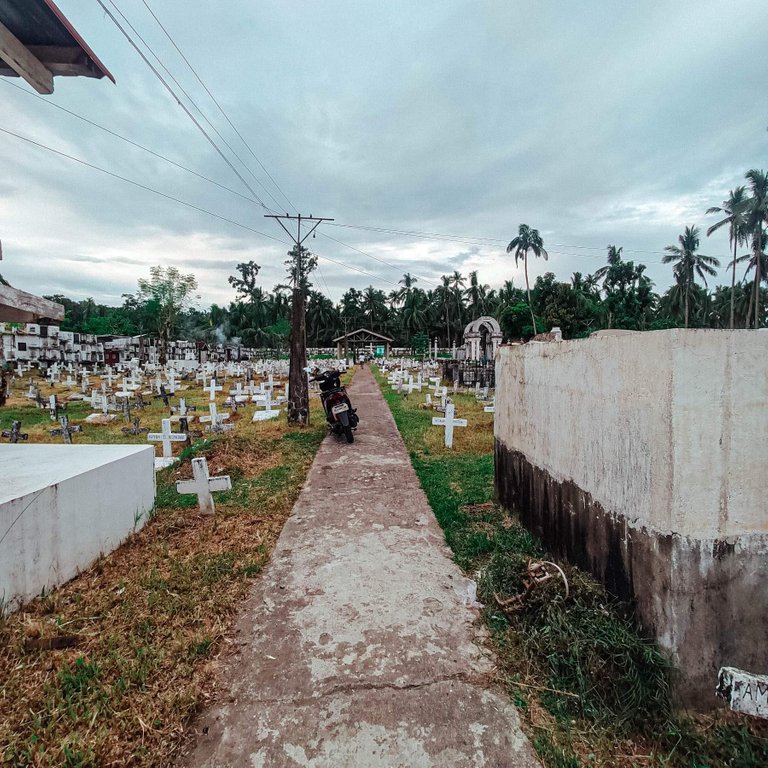 We then spared some time to visit and say a prayer to our departed loved ones at the cemetery. We were able to witness the procession before going to the cemetery.
By night, my cousins gathered again for more chitchat since we haven't seen each other for more or less 2 years. We had drinks and sang at the videoke.
CALAG-ITAN MARINE SANCTUARY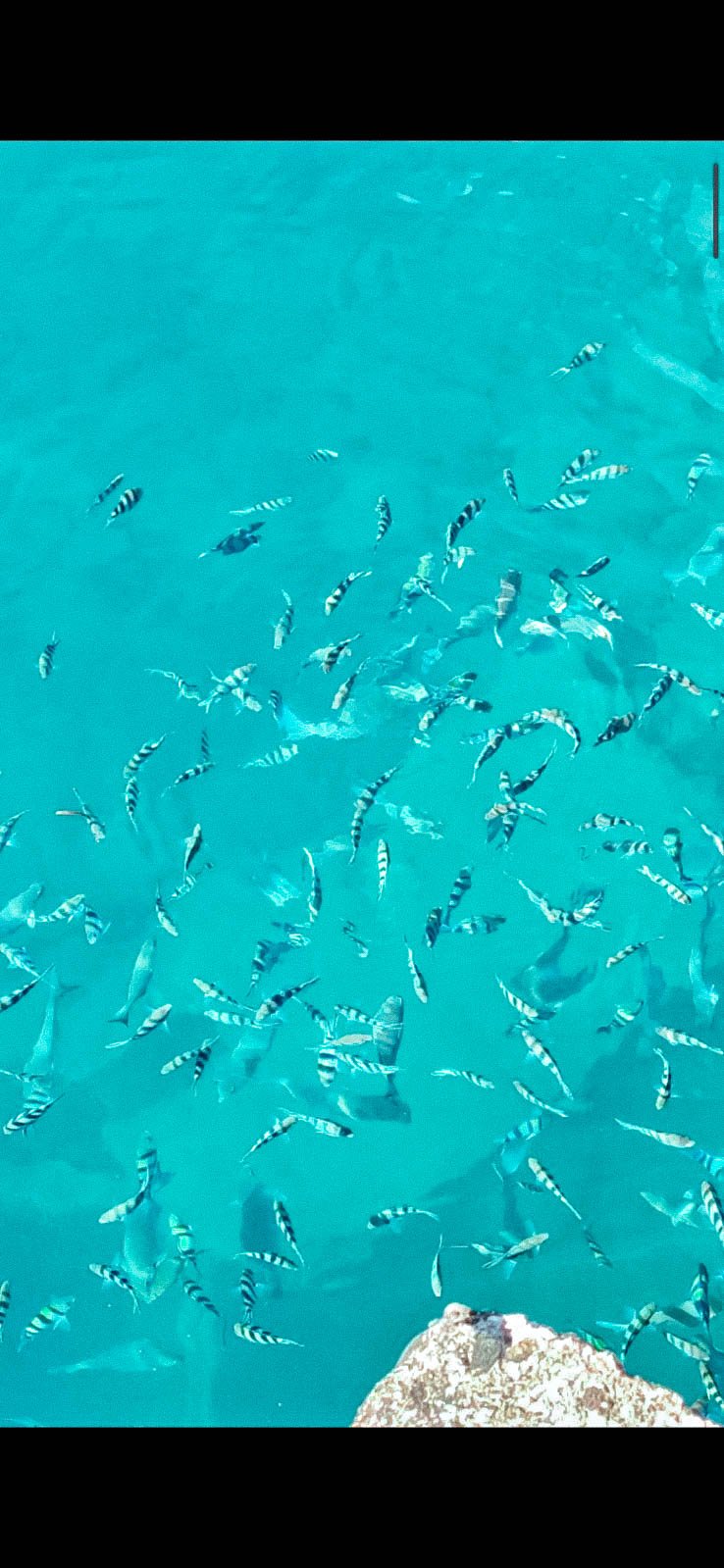 The last day of our vacation in Leyte, we went to Calag-itan Marine Sanctuary. A very nice place situated in Hinunangan, Southern Leyte. A very affordable sanctuary where you can feed and swim with the fishes. You will be amazed on how abundant the fishes are. We finished loaves of bread just by feeding the fishes hahaha. Since the place doesn't have a shore, the people who would love to swim will either go down by a ladder or just jump to the water. We enjoyed jumping into the water hahaha 🤣.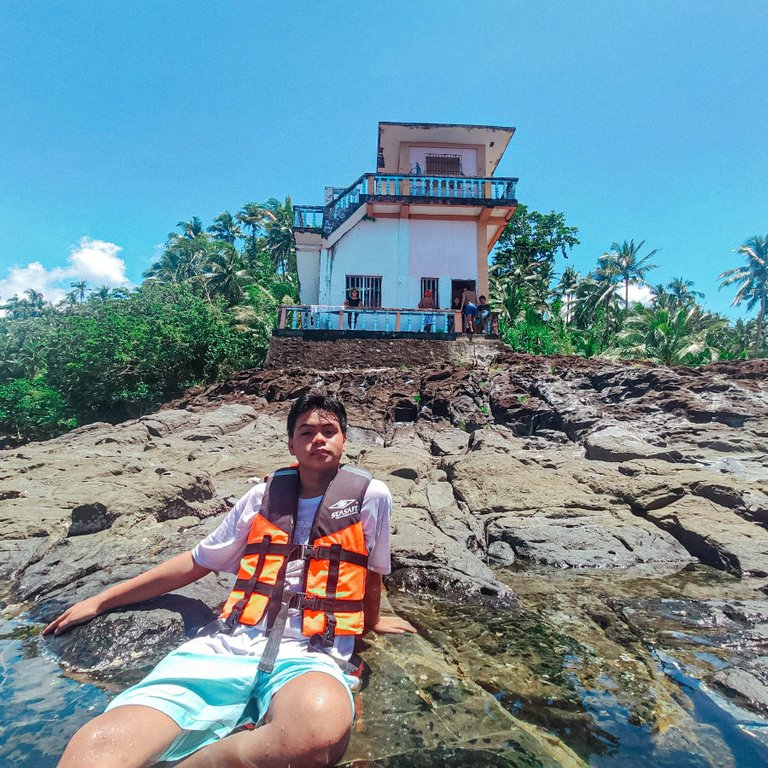 They also have another scenery which is the abandoned lighthouse. Some of my cousins and I went there but it's really a struggle before you can reach the lighthouse. You have to go to big rocks, some are pointed while others are very slippery. I have slipped and had a very hard time but I don't mind because the view from the lighthouse is very fascinating.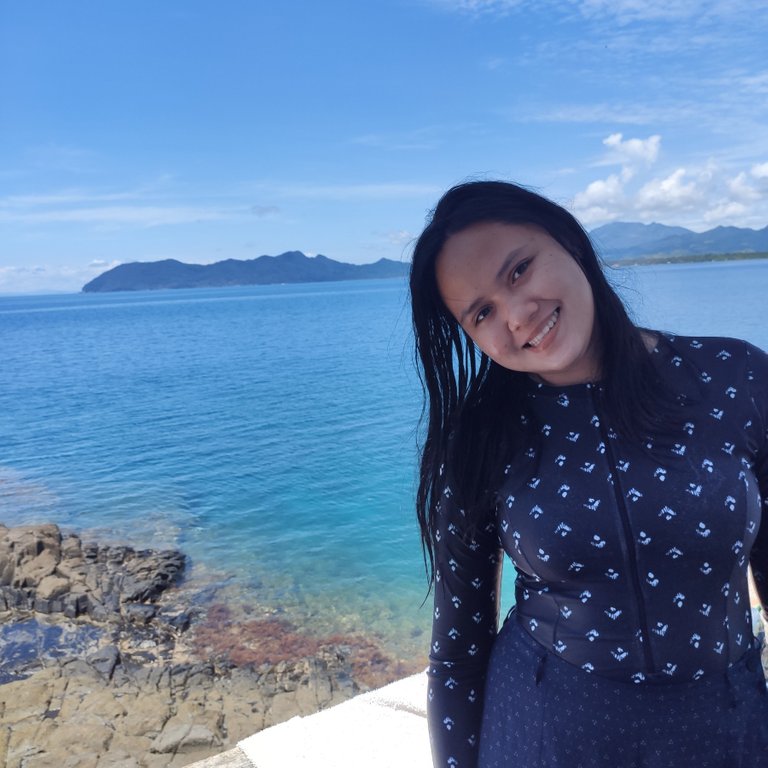 We spent the whole day at the sanctuary and went home around 5pm by then, we prepared dinner and things to go back to Cebu the next day.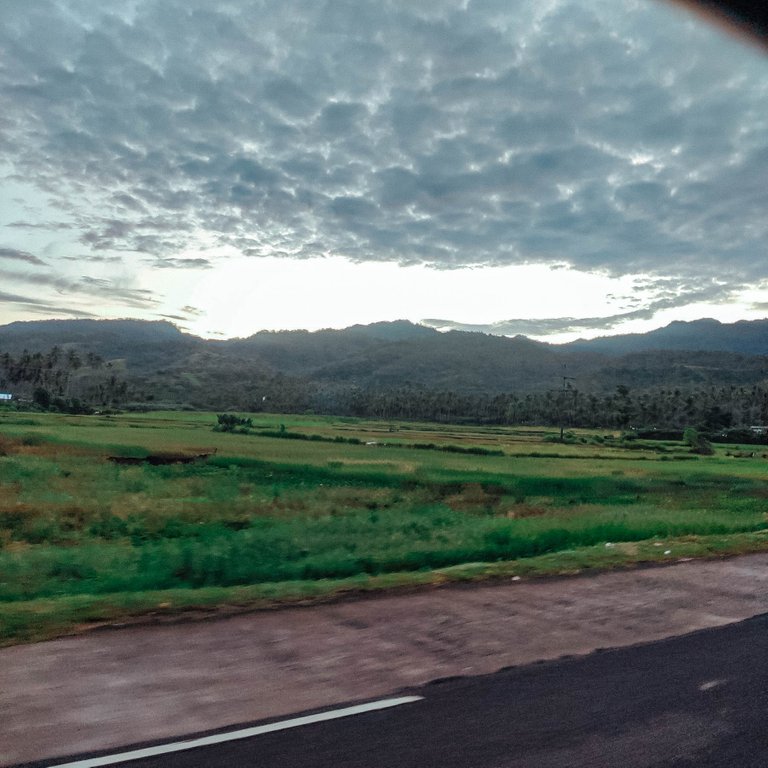 This vacation brought so much memory to me and to my cousins. It really made me happy that we were able to go back to our province - we reunited with our relatives and was able to bond with them again ❤
---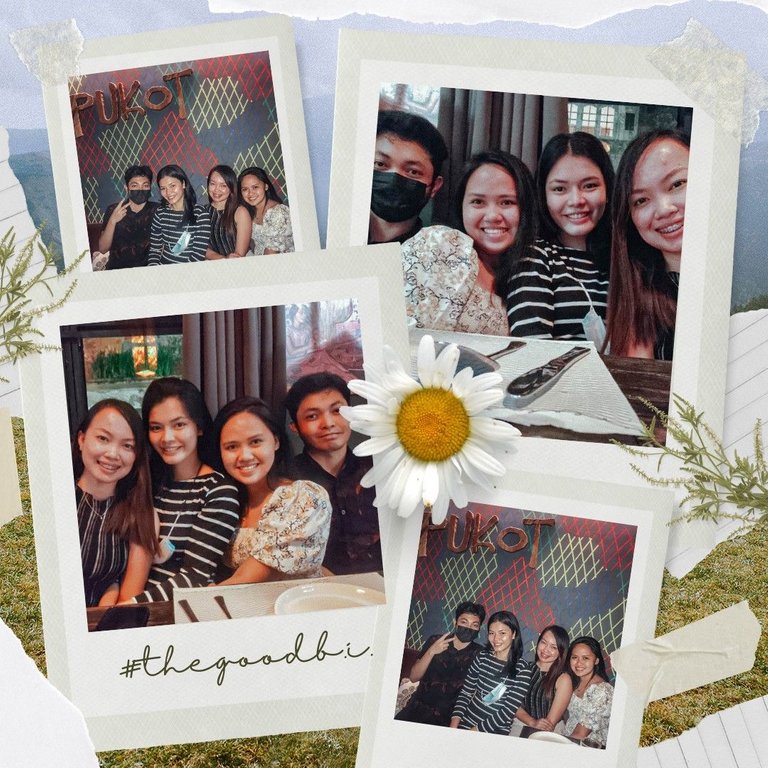 THANKS FOR READING THIS POST!
THE GOOD B.I. is a group of 4 employees-friends from Cebu City wanting to share their adventures and random ideas with everyone.
The group's future stories to tell will be so vast and diverse. Imagine having four brains to share different ideas and might end up in a disagreement. A feat that others might be so fearful to do, but they believe that it is what will make their posts more exceptional and remarkable.
If you want to see more posts from @thegoodbi - an upvote, comment, follow, and reblog would mean a lot to them. It would motivate them and learn more from their audience. Thank you and let us all keep safe. 😷