Up until recently, we'd thought these photos to be lost. Luckily that was not the case! Each of these pieces were crafted by me last month. Made with lots of love from low-impact dyed organic scraps. A couple days worth of work also went into it.
I used my sewing machine to make these garments, something I do not plan on doing again any time soon. I will reserve the use of my sewing machine for detail work now. With my overlock machine, I will be able to manage much faster construction. What took me hours upon hours to create with my sewing machine will take minimal time with the overlock, or serger.
Take one last look at these creations: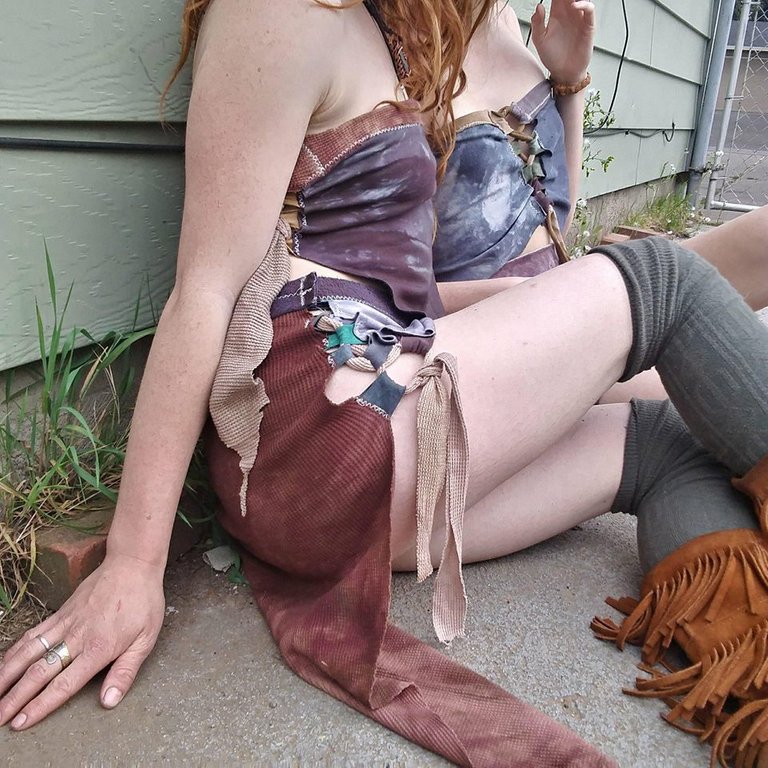 Those colors fill my heart!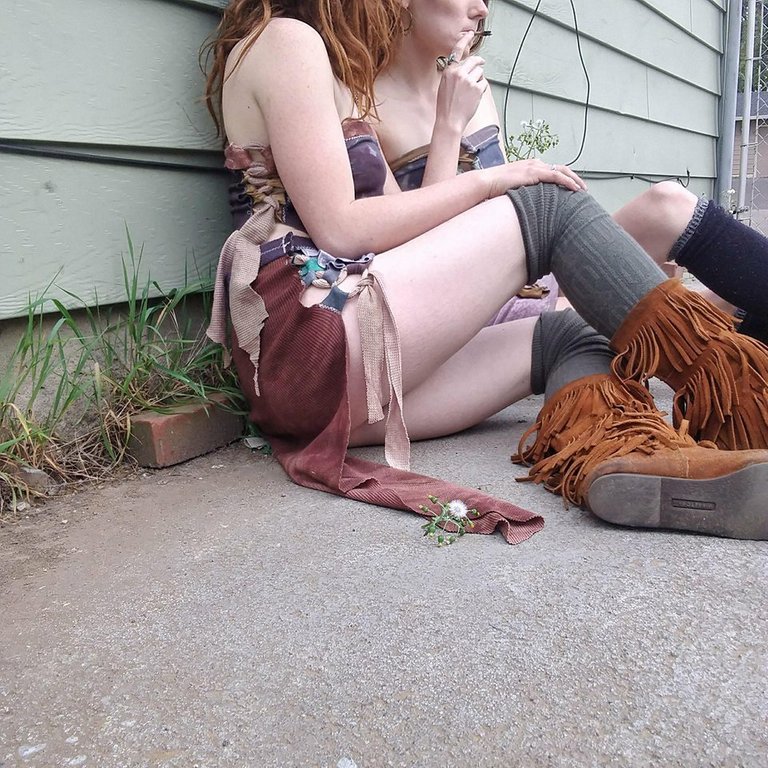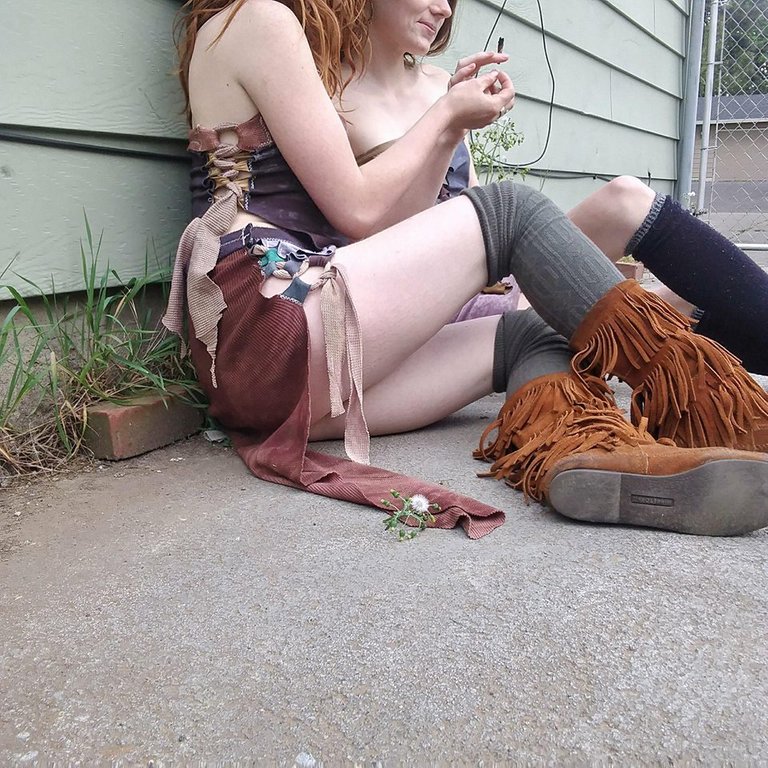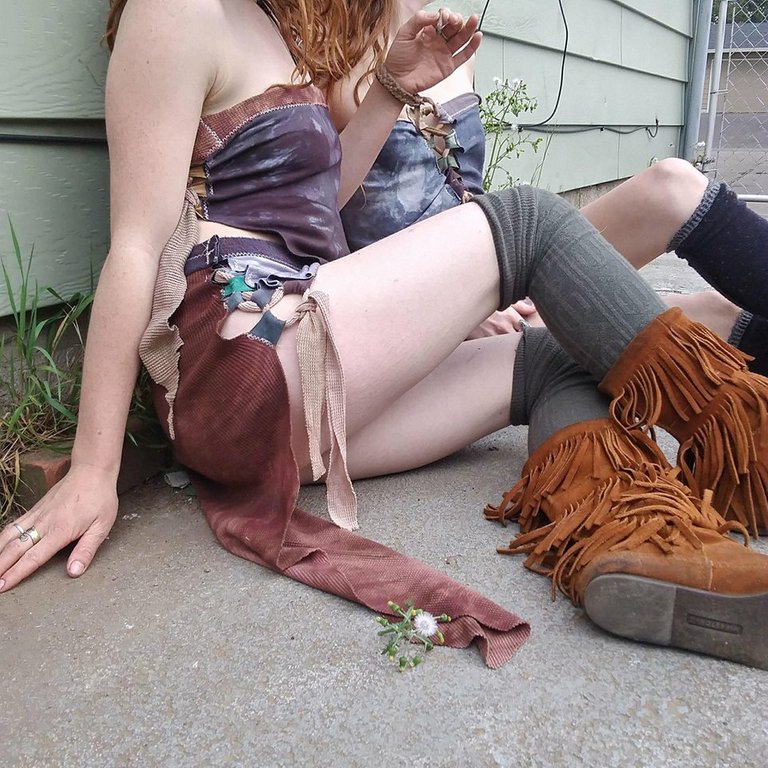 In my book there's nothing sweeter than being able to clothe loved ones in organic garments. It was amazing trying on my own clothing for the first time, but what was even better was seeing someone else rock an outfit that I made. Between that and the fact that we captured these moments - it brings me so much joy. I poured my heart and soul into each of these pieces, especially since they were among some of the very first I made. Choosing the color schemes is one of my most beloved parts of the process, but every bit of it is really fulfilling. This is something I have aspired to do and worked towards for many moons.
I have a feeling I will have a hard time letting these pieces go, but I know it will feel good once they are on the way to their forever homes. Hopefully that will be this weekend at Apple Jam Music Festival! I attended this event back in 2016, but dealing with the death of friend a few days prior made it hard to enjoy. This year I plan to let nothing hold me back. I have yet to vend my organic wears, but I'm beyond excited for my first opportunity to do so. I'll spend as much time as I can in the next week preparing, balancing that between planting the garden in the next few days. Thank you for reading!
~ See my recent posts here, if you haven't already: ~
|| MY INTRODUCE YOURSELF POST || PDX Drum Circle || Needlework Monday || Color Challenge: Purple || Birthday Musings || Yarn Bombs || Steemit World Map || The Wheel of Fortune ||
♡ Many thanks to YOU for joining me on my journey ♡
Thankful for each of your comments, re-steems, follows and up-votes, and for everyone who has inspired, encouraged, or given me tips along the way. I cannot thank you enough!
~ @hempress ~