I planned to spend the day creating for Apple Jam Music Festival this weekend, and was successful in my mission! I decided to dive back into my scrap work today. I started the day off right by cutting out some things. The process is much different than when working with full yards of fabric, but I find it to be just as much fun. It offers me a nice challenge. I have been working well without using a pattern, also. I enjoy the creative freedom it gives me to construct pieces without being confined to doing things just one way. My second attempt at making a top based on a pattern didn't go super well, but ever since I've been crafting without one, and things have gone off without a hitch.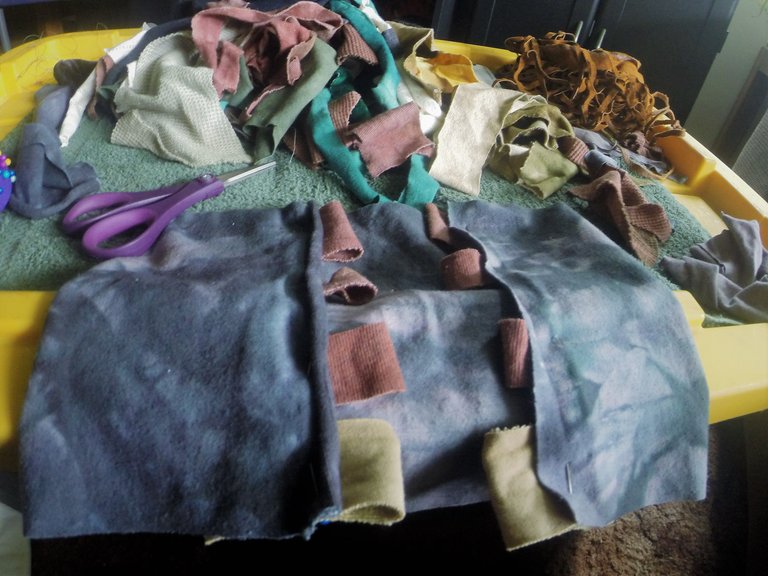 I worked a little differently today, doing all my cutting first before sewing anything. In the past I've just tackled one garment at a time, sewing right after cutting. Production time is significantly less when I do not go back and forth between the two. Needless to say, I think I will be sticking to this method. It also allows me to focus on one task at a time without interruption.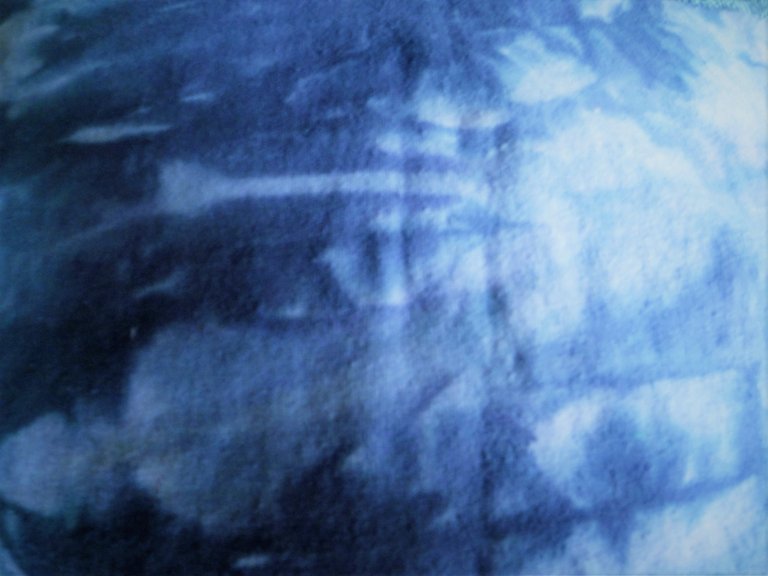 In the span of maybe 5 hours, I was able to make three tops. I chose to make them all lace-up, and I will tell you why. By doing so, it allows it to potentially be worn by several different sizes. Versatility when it comes to fashion is crucial to me. If I see the ability to make a piece of clothing able to be worn in more ways than just one, I will always take that route. I cannot wait until the day I figure out how to make things reversible! Then I will be able to make all of my pieces extremely versatile.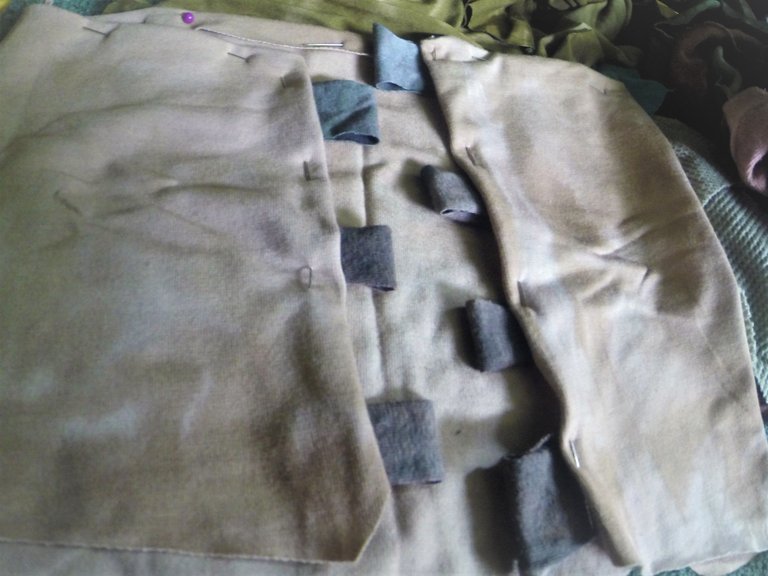 Months before receiving my big batch of scraps, I'd ordered just two pounds, most of which were relatively small pieces. I quickly found out that these scraps work perfectly for accents. I make all of my loops and the majority of the ties from those smaller pieces. It takes time and patience to craft and place the loops correctly, but they always turn out nicely in the end as long as you take your time. I hemmed most of my edges this time too, instead of leaving them raw. I don't mind raw edges sometimes but they have a tendency to curl. Hemming your edges makes for a nice clean look to your garment.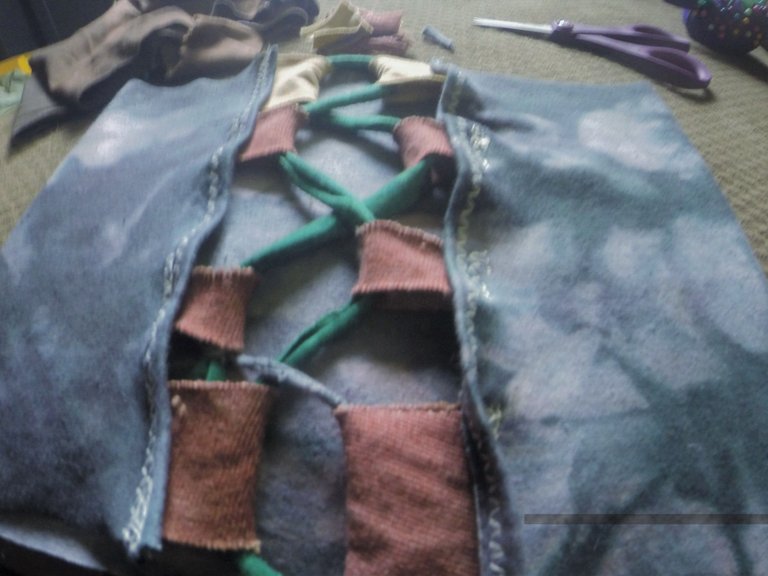 My sewing machine was very good to me today, giving me absolutely no trouble. I know I said I wouldn't be using it for my upcoming projects, but I am nervous about moving my serger around too much, so I decided to just use the sewing machine which was easily accessible and already set up.
I am so glad I finally decided to dip my toes in the water in regards to sewing. At first, the task at hand seemed overwhelming to say the least, but just like with most things, I discovered persistence pays off. There's nothing more fulfilling than persuing your dreams and doing what you really want to do.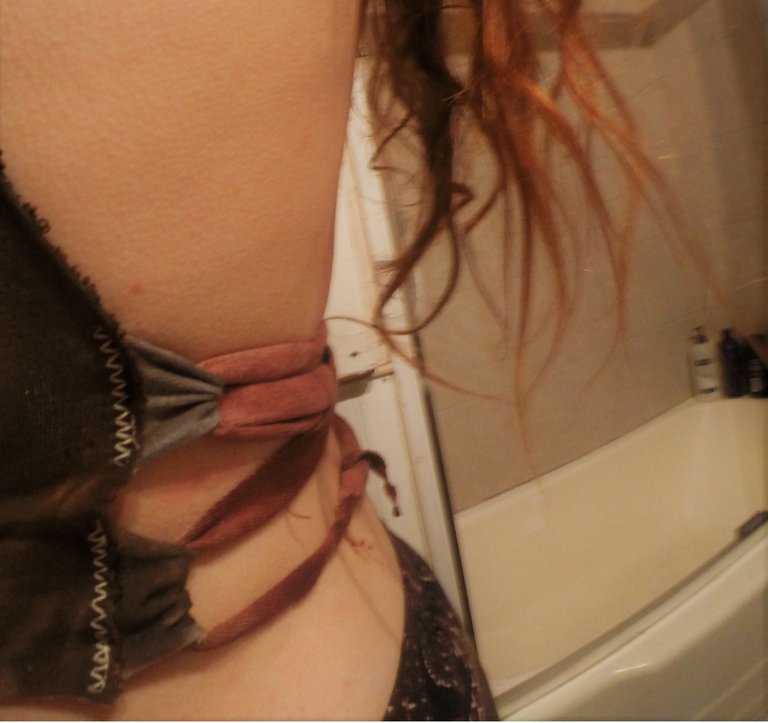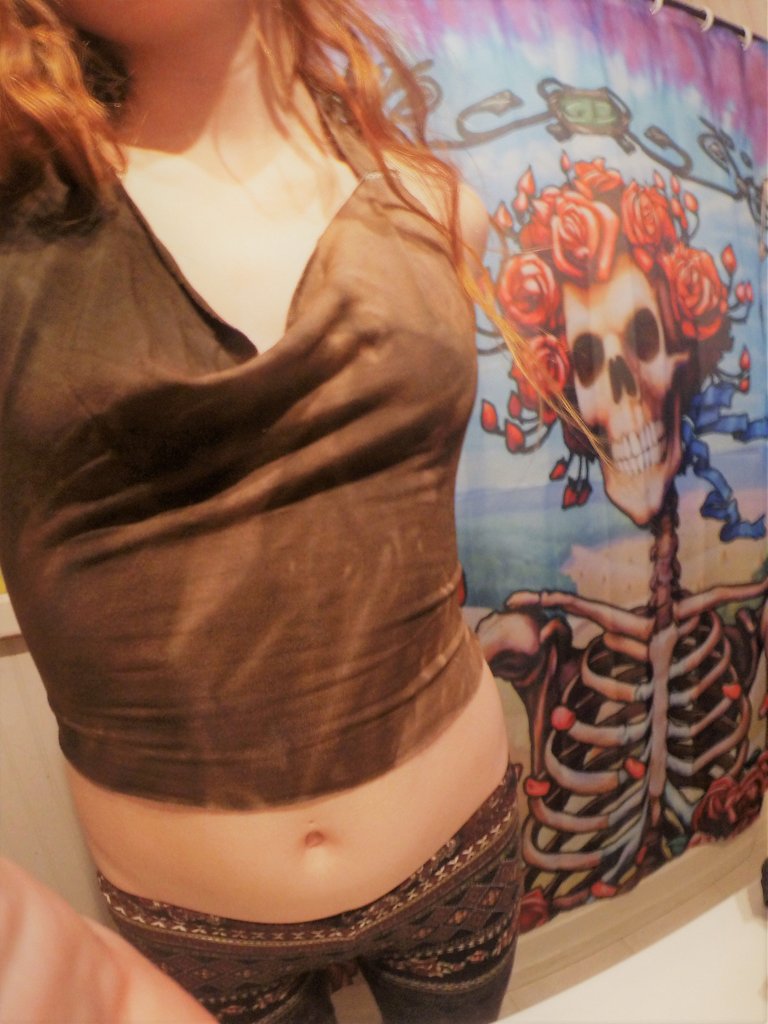 ~ See my recent posts here, if you haven't already: ~
|| MY INTRODUCE YOURSELF POST || Handmade Organic Creations || PDX Drum Circle || Millionth Account on Steemit || Needlework Monday || Color Challenge: Purple || Birthday Musings || Yarn Bombs || Steemit World Map ||
♡ Many thanks to YOU for joining me on my journey ♡
Thankful for each of your comments, re-steems, follows and up-votes, and for everyone who has inspired, encouraged, or given me tips along the way. I cannot thank you enough!
~ @hempress ~