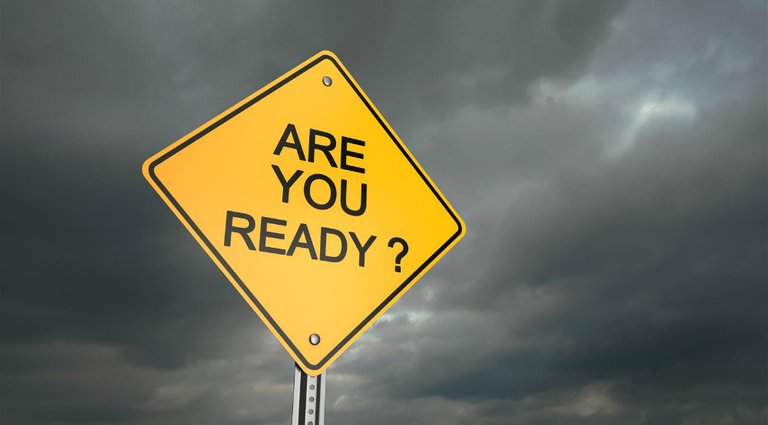 A number of economic signals right now appear alarming. When the dung hits the fan for the worldwide monetary system, many will suffer, while few will actually gain.
The market doesn't care if you're ready… it's happening. Like it or not, the financial crisis is here!
Most people didn't notice or just don't get it, but key indicators are flashing red.
For example, mainstream investors are avoiding long-term government debt (US treasury bonds), because confidence is down. The "Yield Curve" has inverted for the first time since 2007.
When the Dow randomly plummets, it shows stocks can be just as volatile as cryptocurrencies. Gold on the other hand is steadily booming (like Bitcoin).
Meanwhile Trump has piled on so much debt that if interest rates rise before the election, the deficit would likely explode! So the self-proclaimed King of Debt is lobbying the Fed to lower rates further.
Fiat currency always fails, it's inevitable. During my recent 'walk and talk' vlog from Barcelona, Spain, I covered what you need to know. From most angles, the near future looks bleak for the average American.
Check out the full video:
There's many ways to prepare for (and even benefit from) what's to come. Don't let the looming recession sink you into a crippling depression.
Make plans to join me, along with TDV Senior Analyst Ed Bugos, on February 11th and 12th at The Dollar Vigilante Summit, our annual financial freedom conference. Top experts will give you the most valuable and up-to-date insights on investing, from precious metals and stocks, to cryptocurrencies and more.
Get direct interaction that you cannot get elsewhere! Learn how to internationalize your assets and even become a Permanent Traveler (aka Prior Taxpayer).

It's all happening in Acapulco, Mexico as part of Anarchapulco, The World's Premier Liberty Event. You can secure your space today for the lowest price (TICKETS).
Survive the dollar collapse & prosper being a TDV member: https://dollarvigilante.com/subscribe