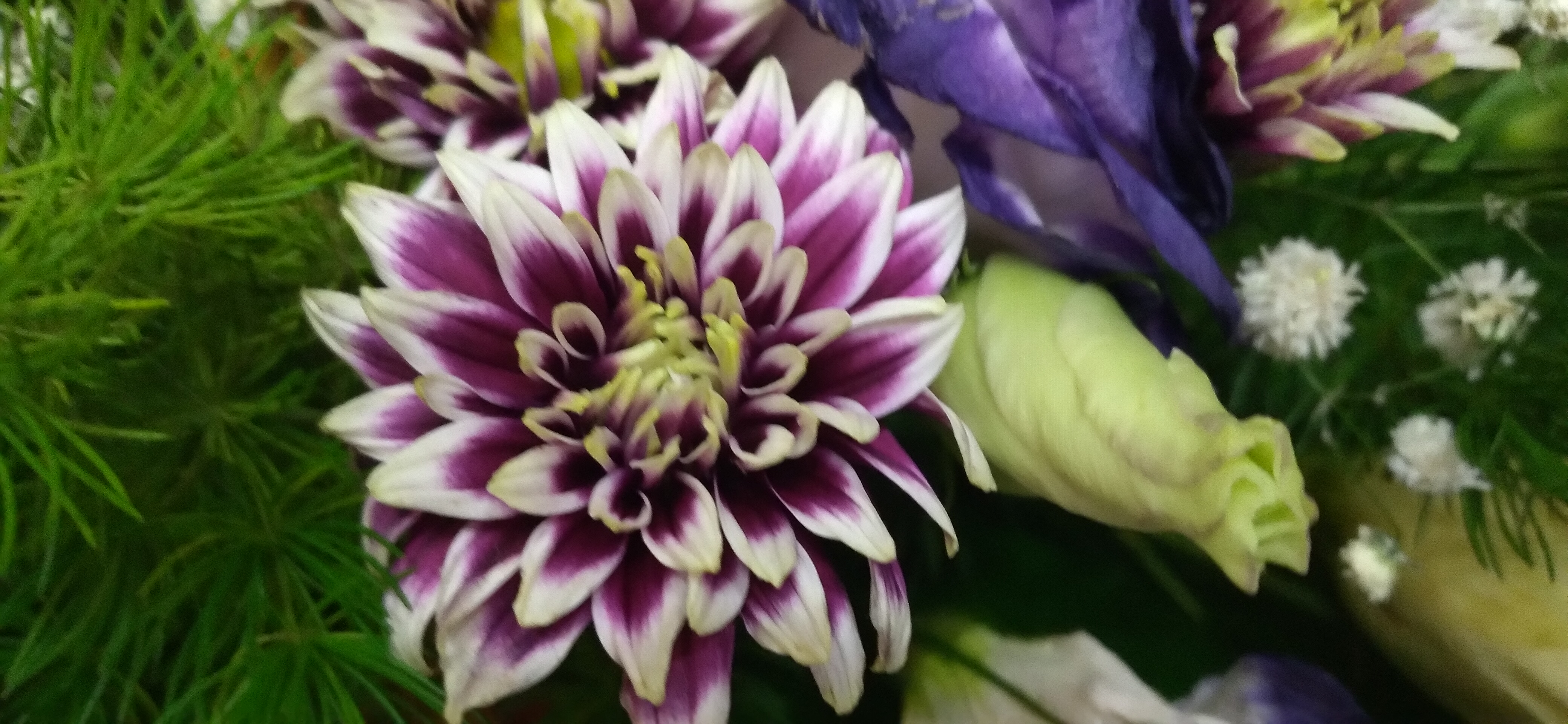 A beautiful flower basket brought to me by my mother's nephew.

I love flowers.
yellow flower
White flower
purple flower
Red flower
Color does not matter much
The important thing is that the flowers are beautiful
They are more beautiful when they come together
Yellow and white
Purple and white
Red and white
It does not matter what color we put next to which color
The important thing is that they are more beautiful together
Like us humans
It does not matter what country we are from and what color our skin is
It is important that we are together
Whether in this place or anywhere in the world
It is important to help each other
It is important to hold hands
Like this beautiful flower basket ...!