It's Friday again and this time I have some comic artists for your delectation. Comics should be massive on Steemit. It's a popular art form that is big on the web, but may not always make money. They tend to rely on ads or book sales. On Steemit we can reward them with a vote. As Steemit grows that could be a nice income each week. So let's encourage the artists who are already here and they will tell their friends.
These are some I follow:
Please support these people. Some are dedicated Steemians, but others need to see more responses to persuade them to keep returning.
I welcome your own suggestions in the comments. Feel free to do your own #followfriday posts to let others know who is worth checking out. You may want to cover other topics.
Steem on!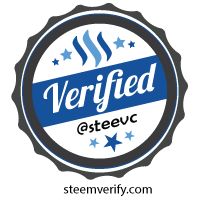 I'm Steve, the geeky guitarist.
I'll buy guitar picks for Steem Dollars
If this post is over seven days old you can vote up one of my newer posts to reward me.
Spam comments may be flagged