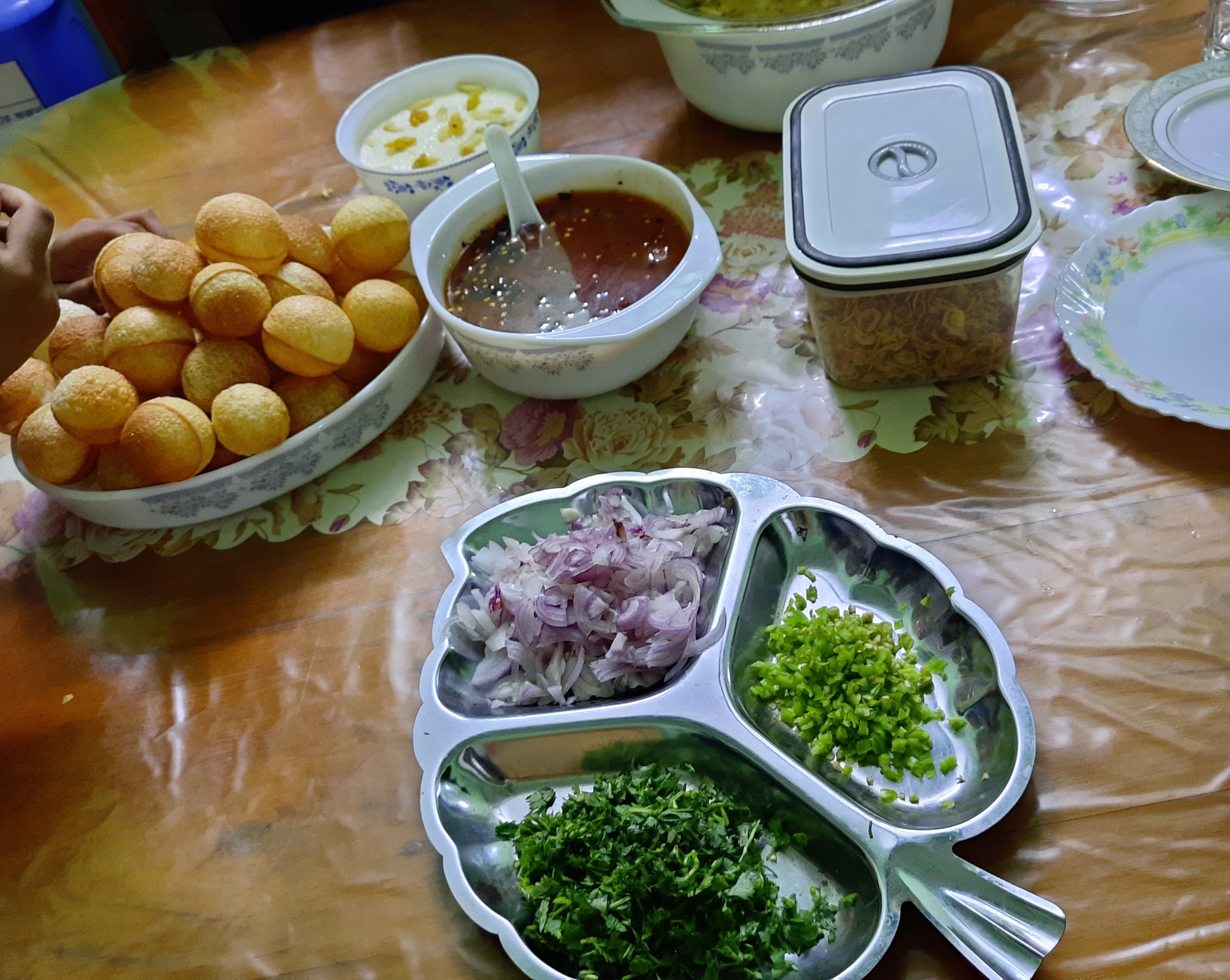 Greetings and Salutations,
I hope all are Hivians doing good!
"May the blessings of Allah fill your life with happiness and open all the doors of success now and always."
Today I'm gonna share with you the recipe of "Homemade Fuchka"
---
Ingredients:
Flour
Baking powder
Tamarind
Daal
Red chili
Cumin powder
Onion
Green chili
Coriander leafs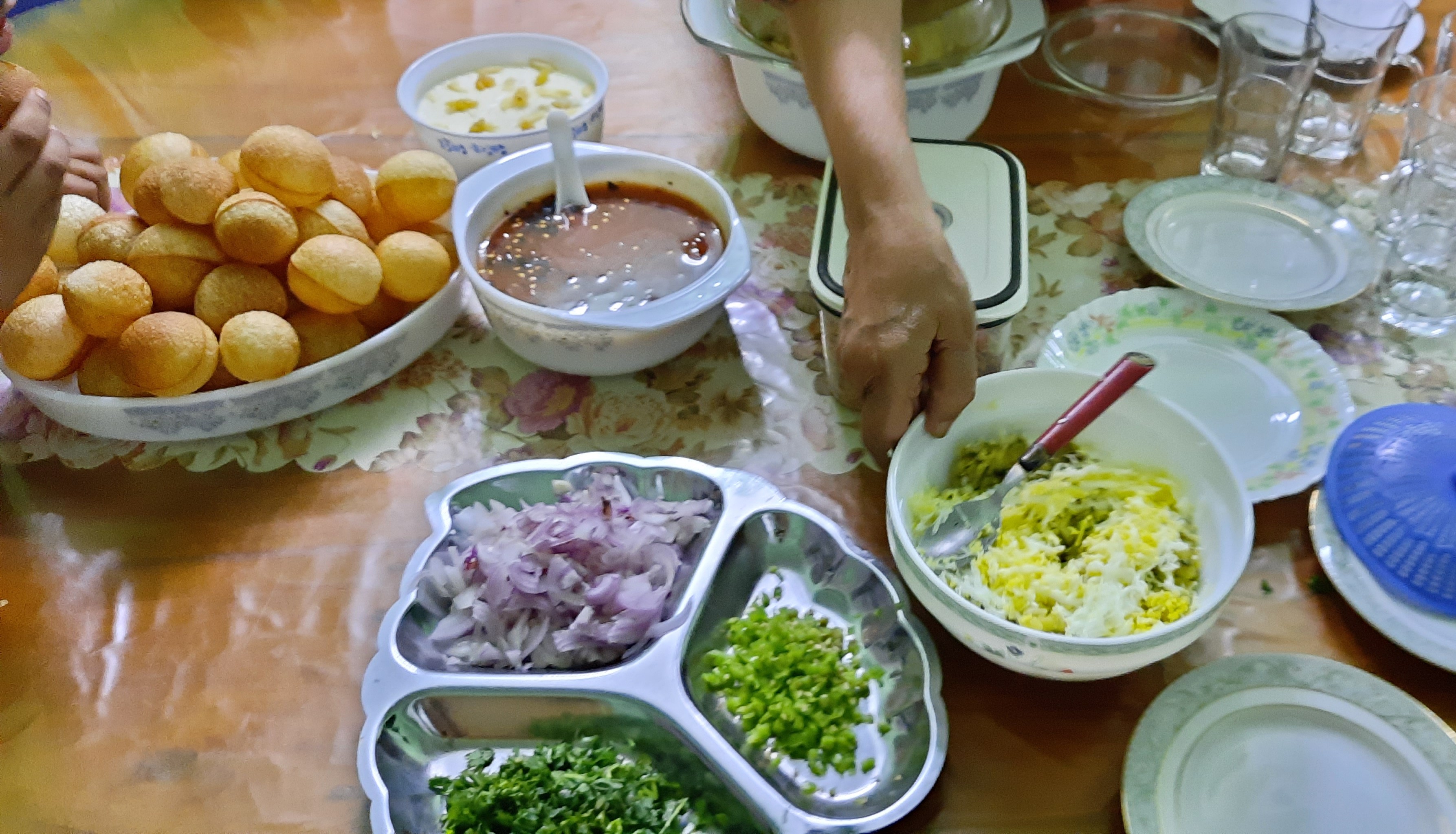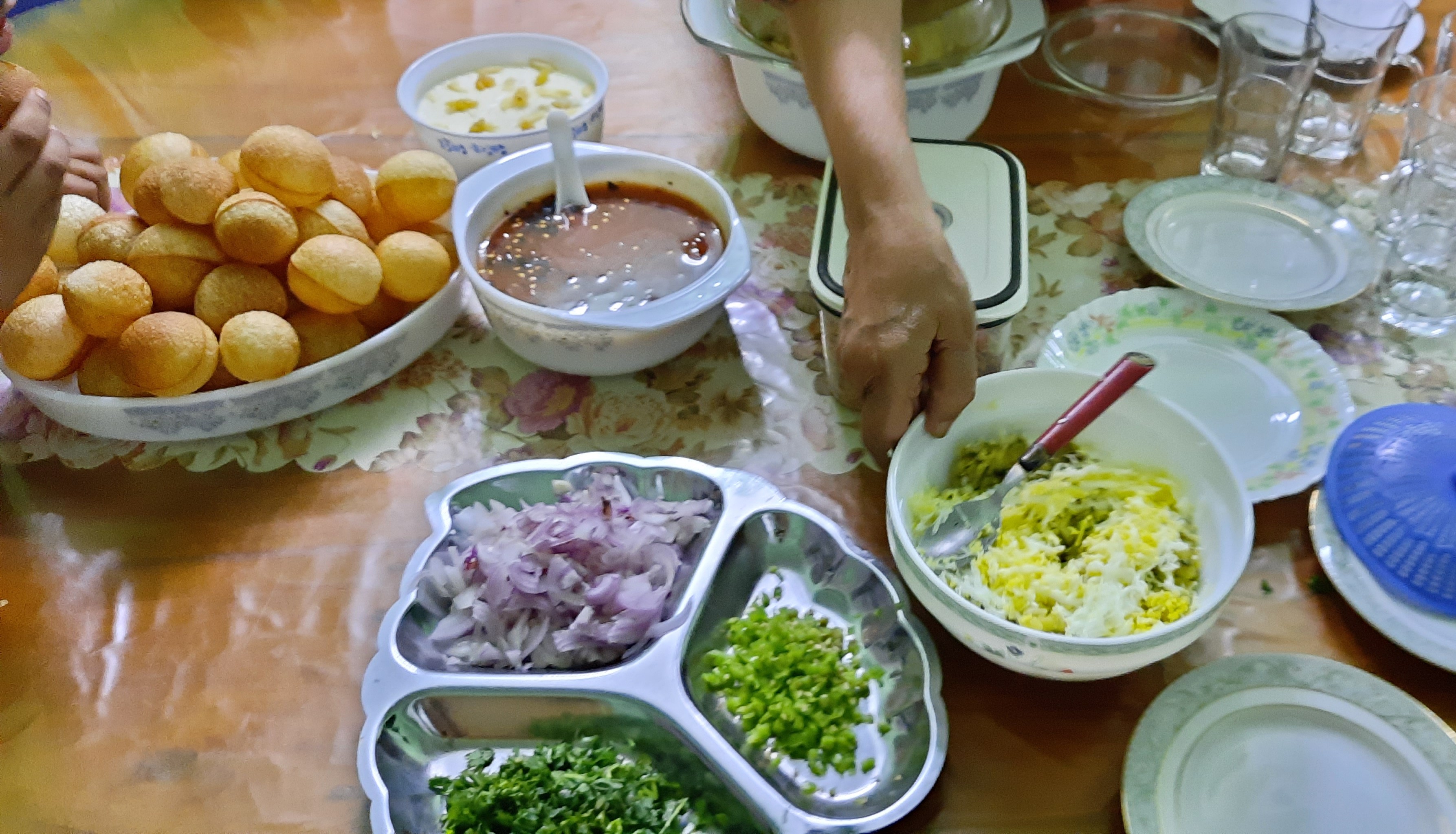 Process:
It's a mouth watering food in asia. People must have to take when go out. But street foods are not healthy. You can make at home by following my recipe. Take a pressure cooker. Put socked daal and boiled. Take out in a bowl. Mix with onion, green chili, coriander leafs, cumin powder and salt. Take another bowl. Get flour, mix with baking powder and salt. Make a tight dough. Roll it and cut into small pieces in round shape. Deep Fry, fry like it gets a ball foam. Take out. Make a tamarind water with red chili, sugar and salt. Mix as per test. Now serve. Put daal mix into the ball then garnish with tamarind water.
Serve as a evening snacks.
As simple as that!
Happy Cooking!!
---