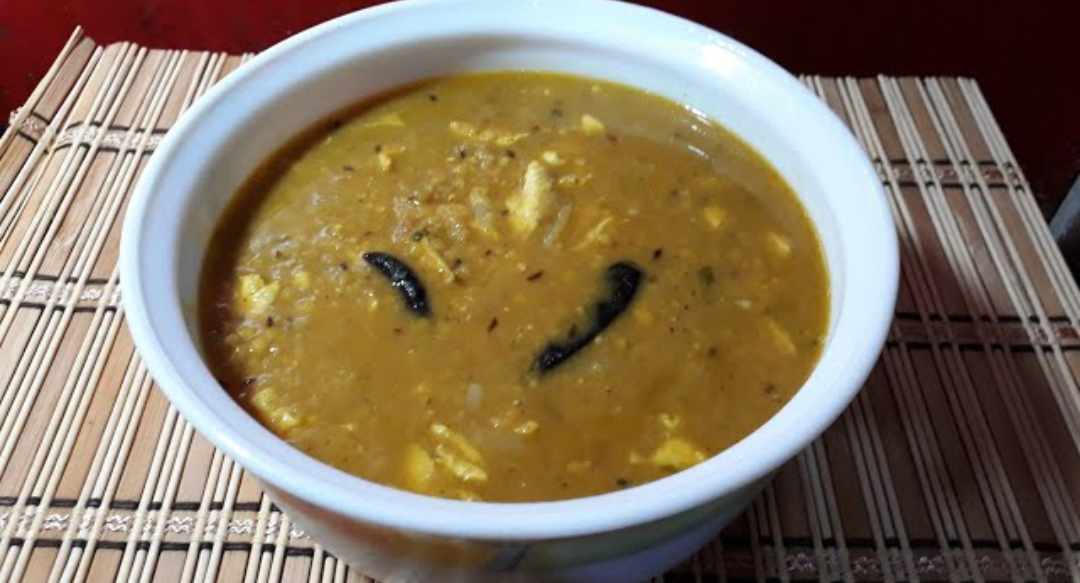 Greetings and Salutations,
I hope all Steemians doing good!
"May the blessings of Allah fill your life with happiness and open all the doors of success now and always."
Today I'm gonna share with you all the recipe of "Red Pulses Curry."
---
Ingredients:
Yellow pluses
Eggs
Ginger paste
Garlic paste
Cumin powder
Coriender powder
Turmaric powder
Red chilli powder
Coriender leafs
Tomatoes
Whole red chilli
Whole cumin
Process:
Take a pan. Add some oil. Put the egg and fry. Strain it and keep aside. Again put oil and onions. Fry, after that put tomatoes. Fry again. One by one put all the spices. Ginger Garlic paste, and all dry spices. Fry well. Then add pluses. Fry sometimes then put water. Leave it for 15 minutes. Then cover and cook. Put fried eggs. In another pan put oil, add whole red chilli and cumin. Fry then drop into the pulse curry. And it's ready.
Serve with parathas or rotis.
Video Recipe:
As simple as that!
Happy Cooking!!
---
@bdcommunity is an initiative on the steem blockchain trying to help all Bangladeshi standard authors as well as foreigners and share their work to improve their skills. Discord