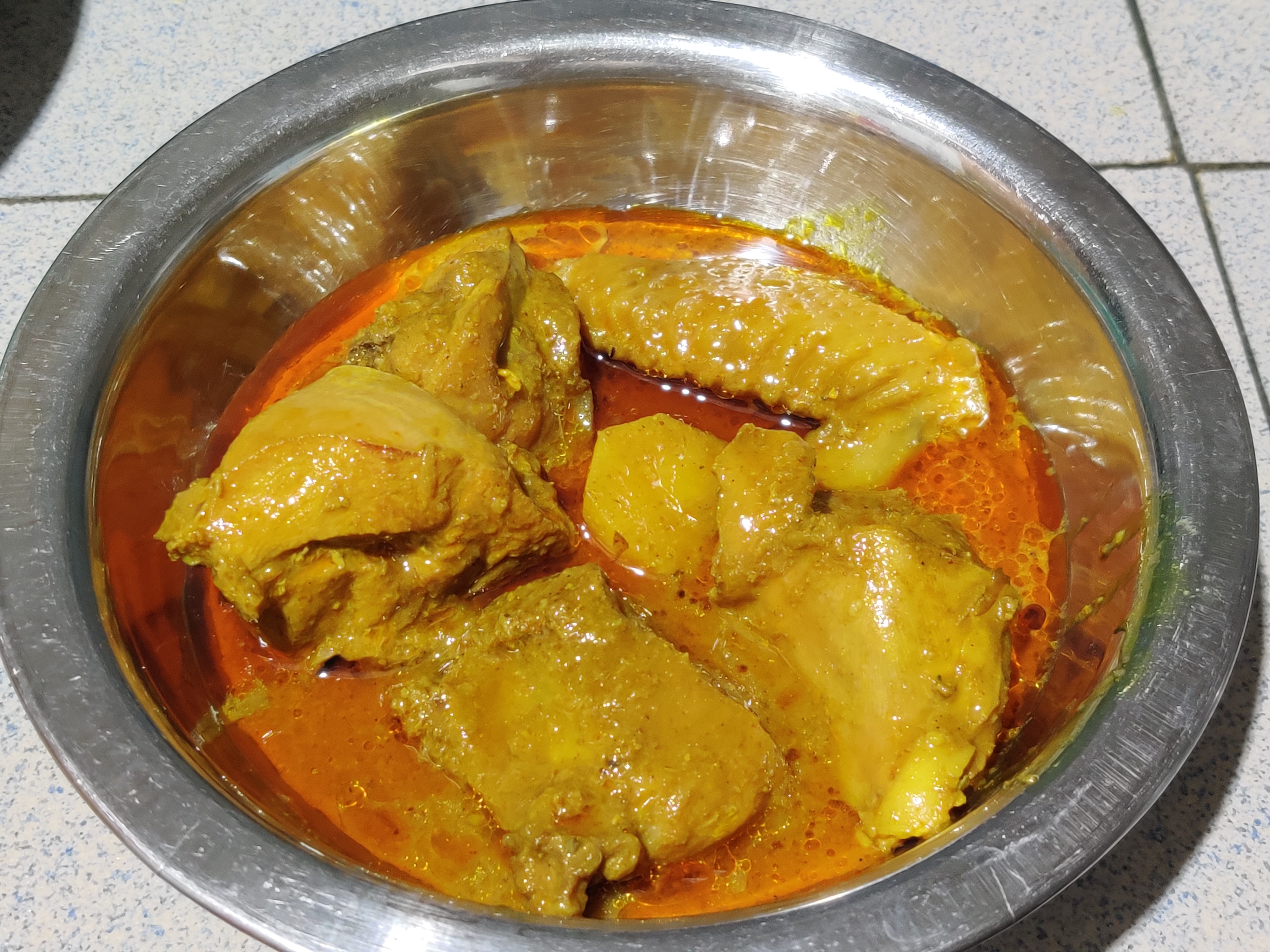 Greetings and Salutations,
I hope all are Hivians doing good!
"May the blessings of Allah fill your life with happiness and open all the doors of success now and always."
Today I'm gonna share with you the recipe of "Spicy Chicken Curry"
---
Ingredients:
Chicken
Bay leaves
Onion
Turmeric powder
Cumin powder
Coriander powder
Red chili powder
Ginger Garlic paste
Salt
Oil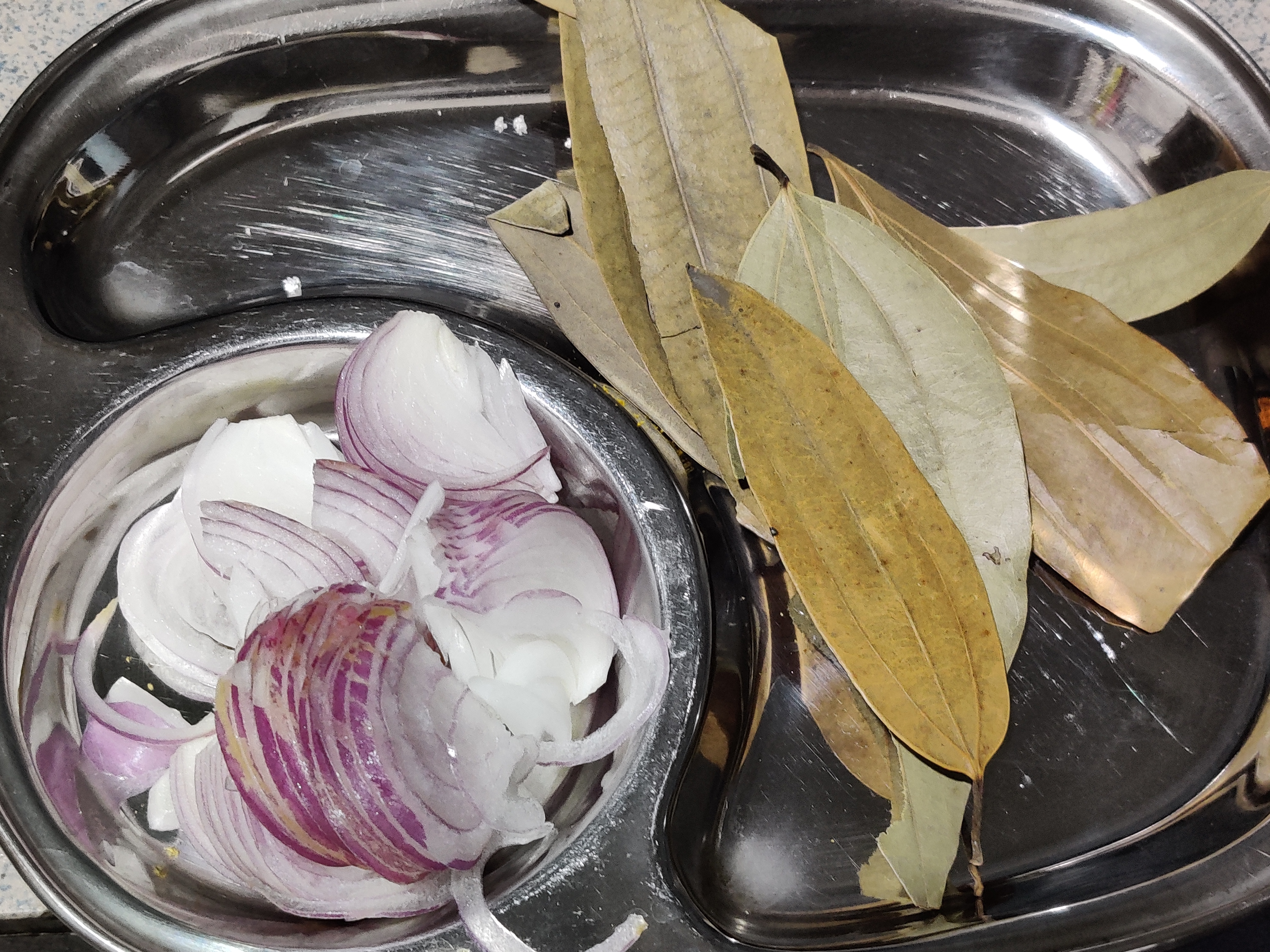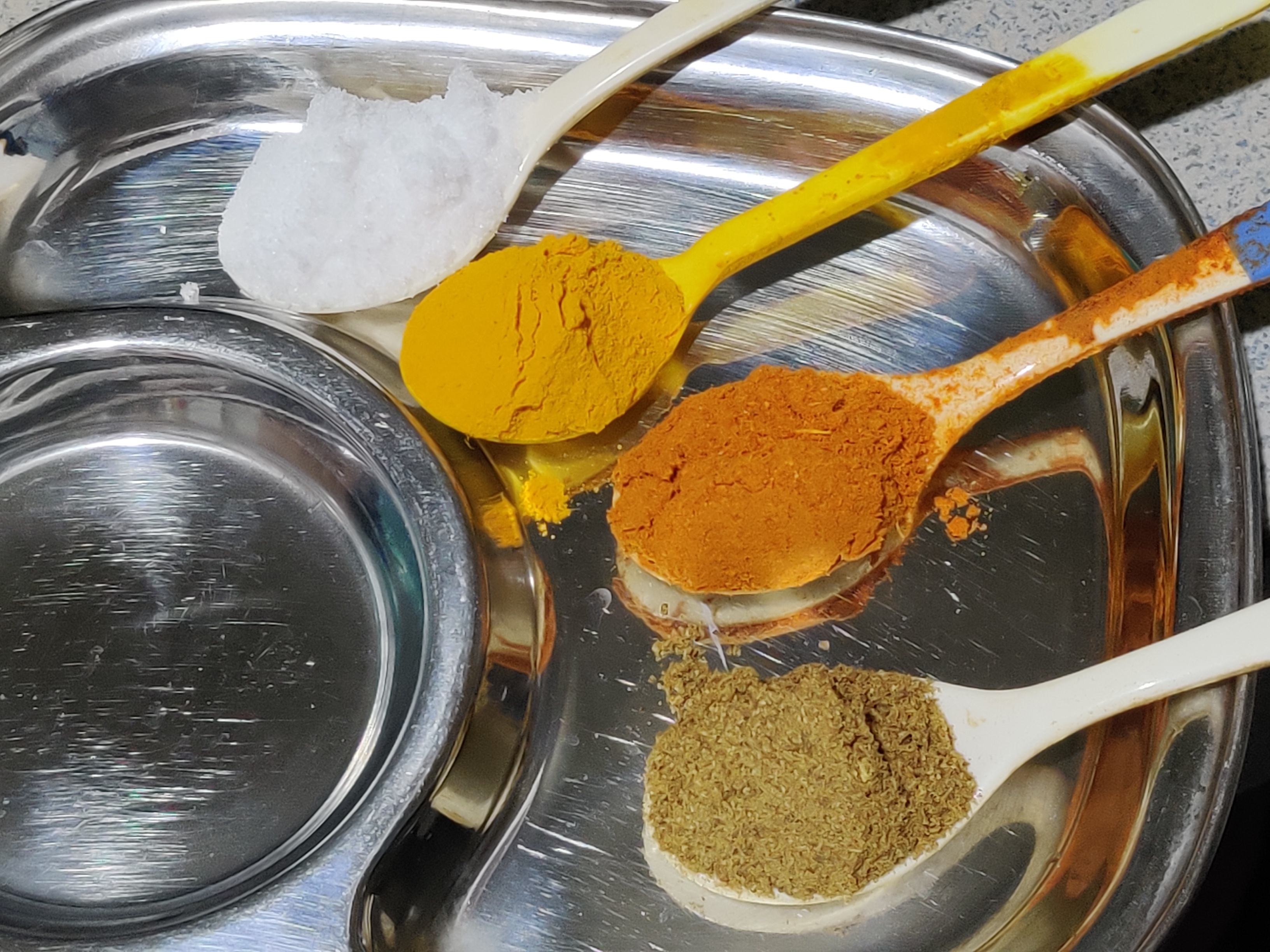 Process:
Take a pan. Put oil and onions. Fry untill gets soft. Add all the dry spices and bay leaves. Put salt. Stir and fry. Add little water for not getting burn. After spices done add chicken pieces. Mix with spices and cover. Cook 5-10 minutes. Put out the cover and add water as required. Get boiled and cook until chicken gets tendered. Garnish with coriander leafs.
Serve with rice.
As simple as that!
Happy Cooking!!
---