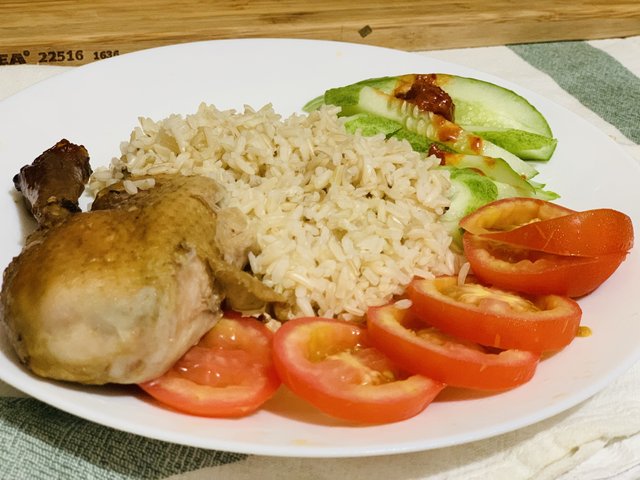 Do you ever wonder if you can cook 1 whole chicken into a little rice cooker and taste like a grilled chicken?
I did. Kind of experiment though.
This chicken taste like the one we can order in an expensive chicken rice restaurant in Singapore.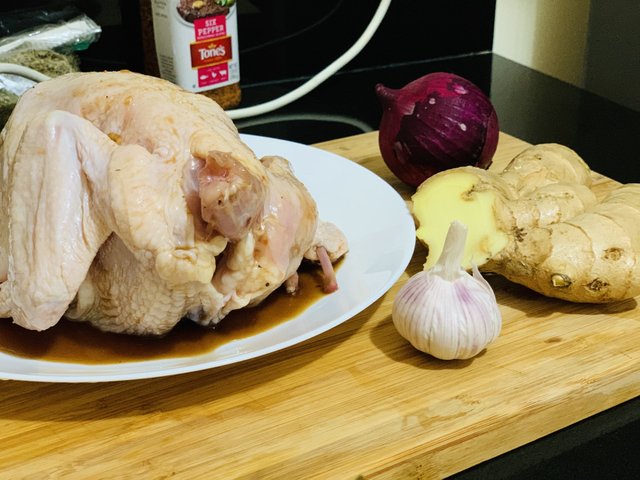 We have to start from the start
SIMPLE SPICIES WE NEED:
1 whole chicken
Salt
Soy sauce
Smashed ginger
5.Smashed Garlic cloves
7.1 lemon juice
Mixed and squeeze all ingredients in a bowl.
You will need to rub the chicken with the spice mixture.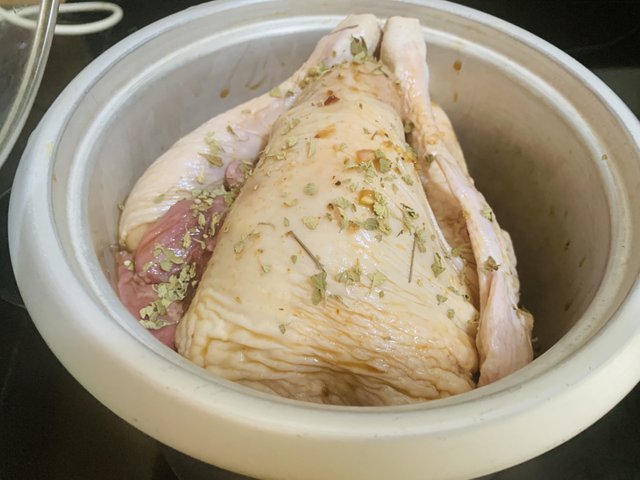 Put all solid mixture inside the chicken.
And you need to prepare your rice cooker🤗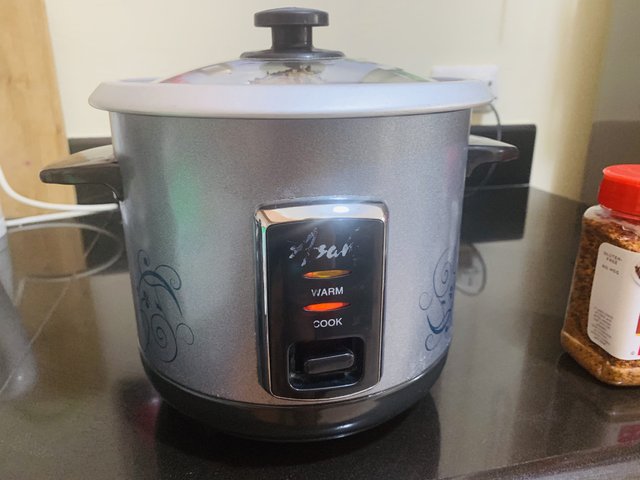 Yes! This is my rice cooker in the Philippines, I almost cannot believe ai can do so many type of cooking into this rice cooker.
I even bake a nice cake in this ricecooker..
Anyways Back to the chicken.
Place the whole seasoned chicken inside rice cooker. Do not add water.
The Chicken will produce liquid that would be enough to cook the entire process.
It took about an hour of cooking until the sauce or liquid runs dry.
If the rice cooker button goes to warm side Wait a minute and press it down again.

You will surely like your chicken. It is tender and juicy.

This is the first time for me doing this and it is why excited to share it here.
And by the way, I am proud to be part of @hive blogger

From me to you.. ❤️STAY FIT❤️ @elvielins😋