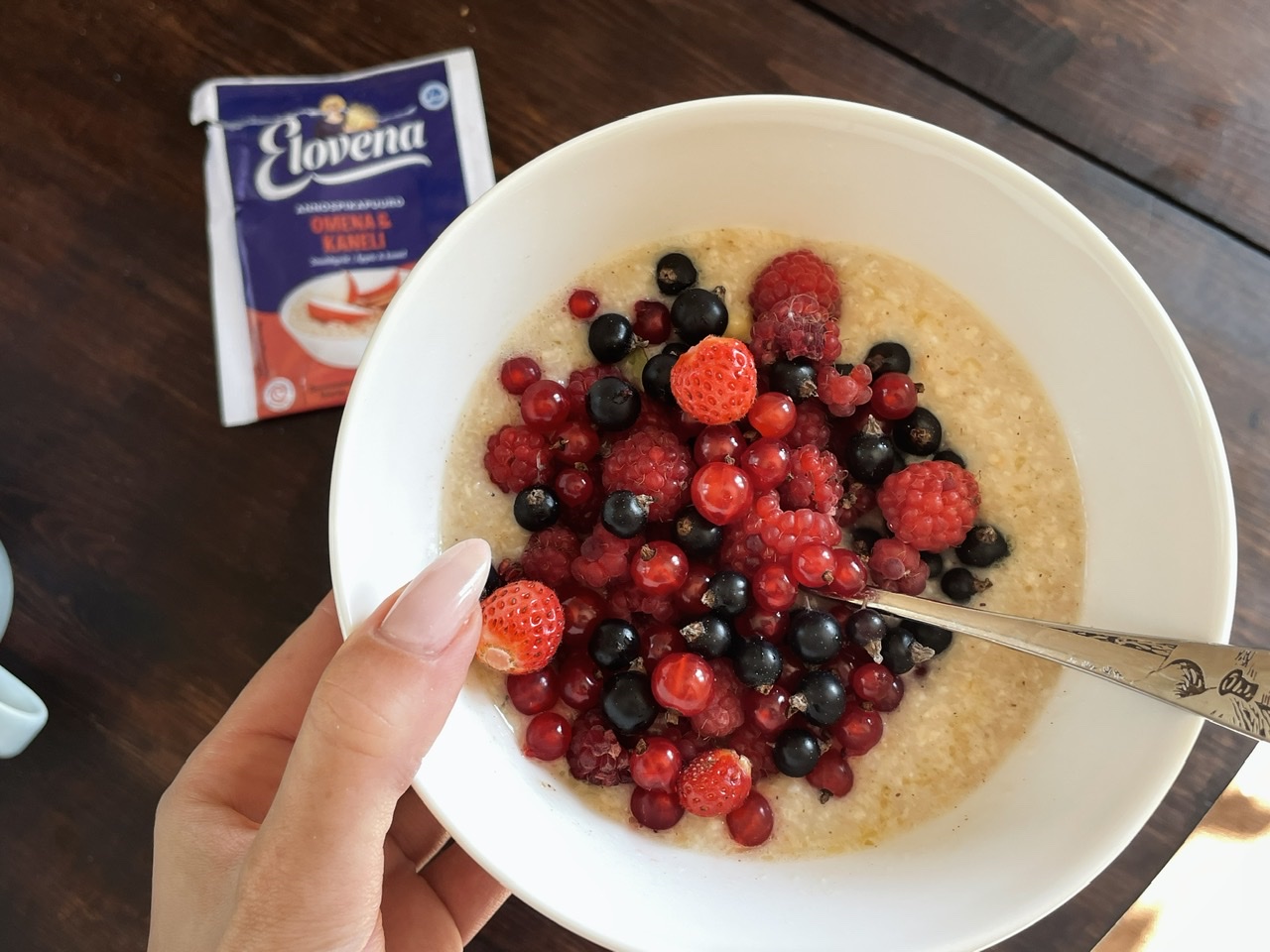 Most berries here in Finland ripen pretty late in the summer, and the rest in early autumn, so it's now the time to start enjoying what nature gifts us.
We have both red and black currant bushes, a scattered bush of raspberries and two rows of strawberries that seem to be at the end of their life. I've been eating the berries as is here and there but now I picked a nice handful of all of them to add to my morning porridge. It would be more accurate to say that I had porridge with my berries, because there was more berries than oats, very delicious and healthy.
I'm planning on picking all the currants during the weekend and taking them to my mother-in-law to be preserved. She, and my own mom also, are always giving us homemade jams, juices and pickled this and that so it's only fair to return to favour by picking her some berries. Black currant jam works great with venison on a dark winter evening!