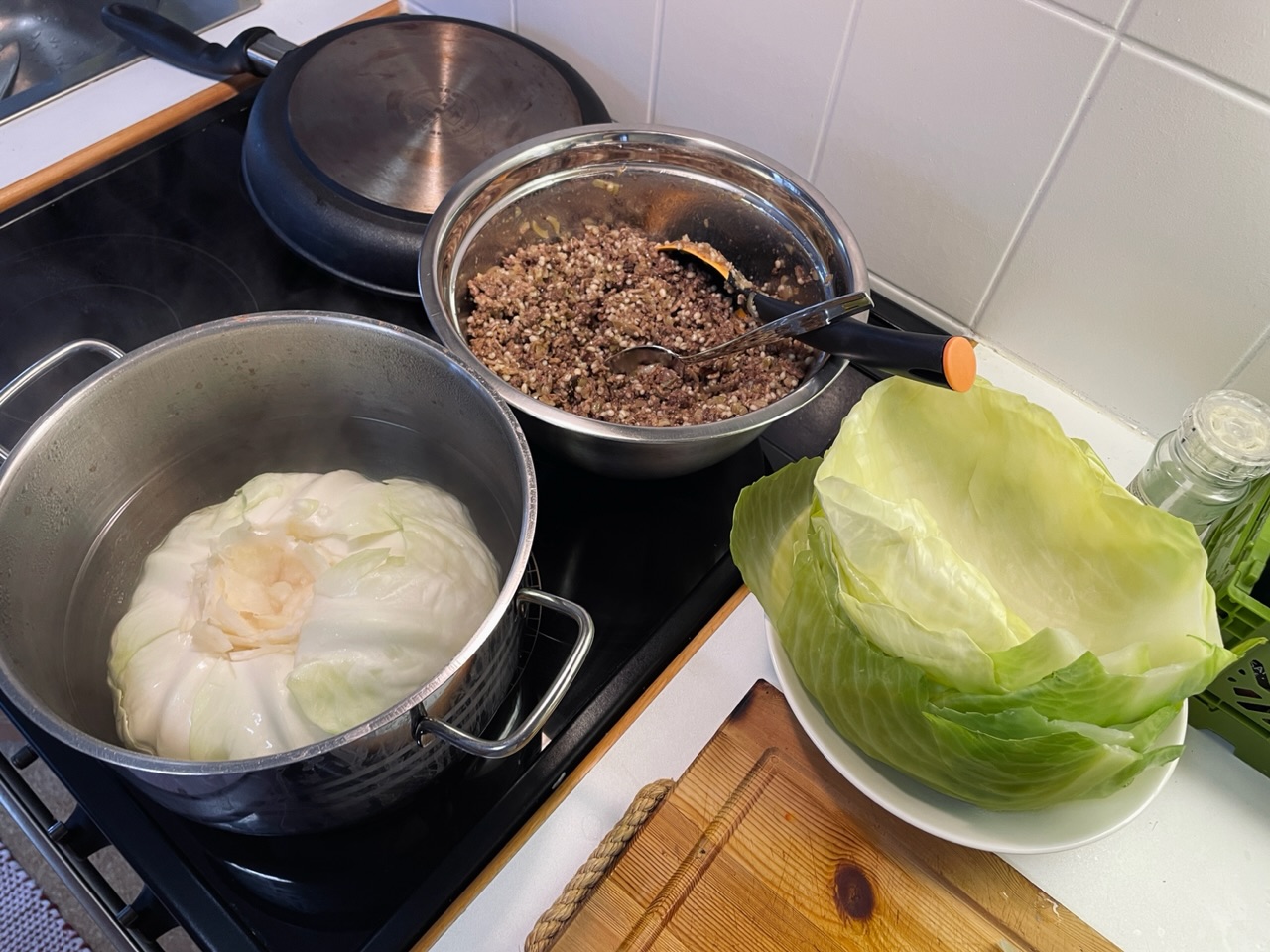 3 kilos of cabbage and 1 kilo of ground meat equals a shit ton of cabbage rolls and a cabbage casserole.
Cabbage rolls are one of my all time favourite foods but I don't make them very often because they require quite a lot of time and effort. When I do take the time to make them, I try to find the biggest cabbage possible so I can prepare a huge patch at once. This beast could hardly fit in the pot.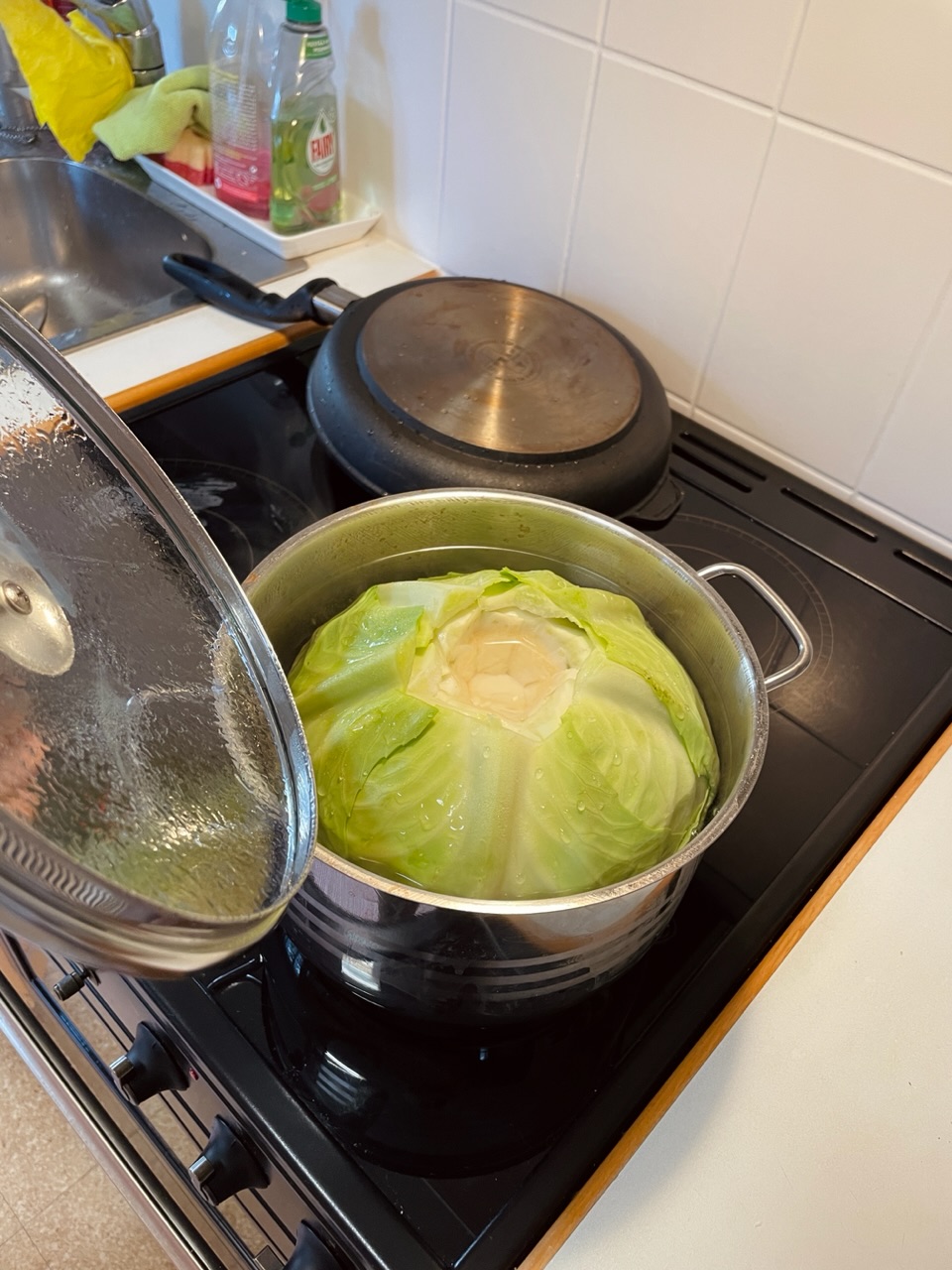 The meat here is a blend of pork, beef and venison, and there is lots of onions, a bit of barley pearls and couple eggs in the filling too. You can add chopped cabbage too but since I had so much meat I didn't have to and I used the inside of the cabbage to make a casserole.
Both cabbage rolls and casserole cook in the oven for about hour and a half and they do really well in the freezer so I always freeze some to have meals ready to have as the work lunch.
Cabbage is not the prettiest of foods and not all like it but I think everyone I know loves cabbage rolls.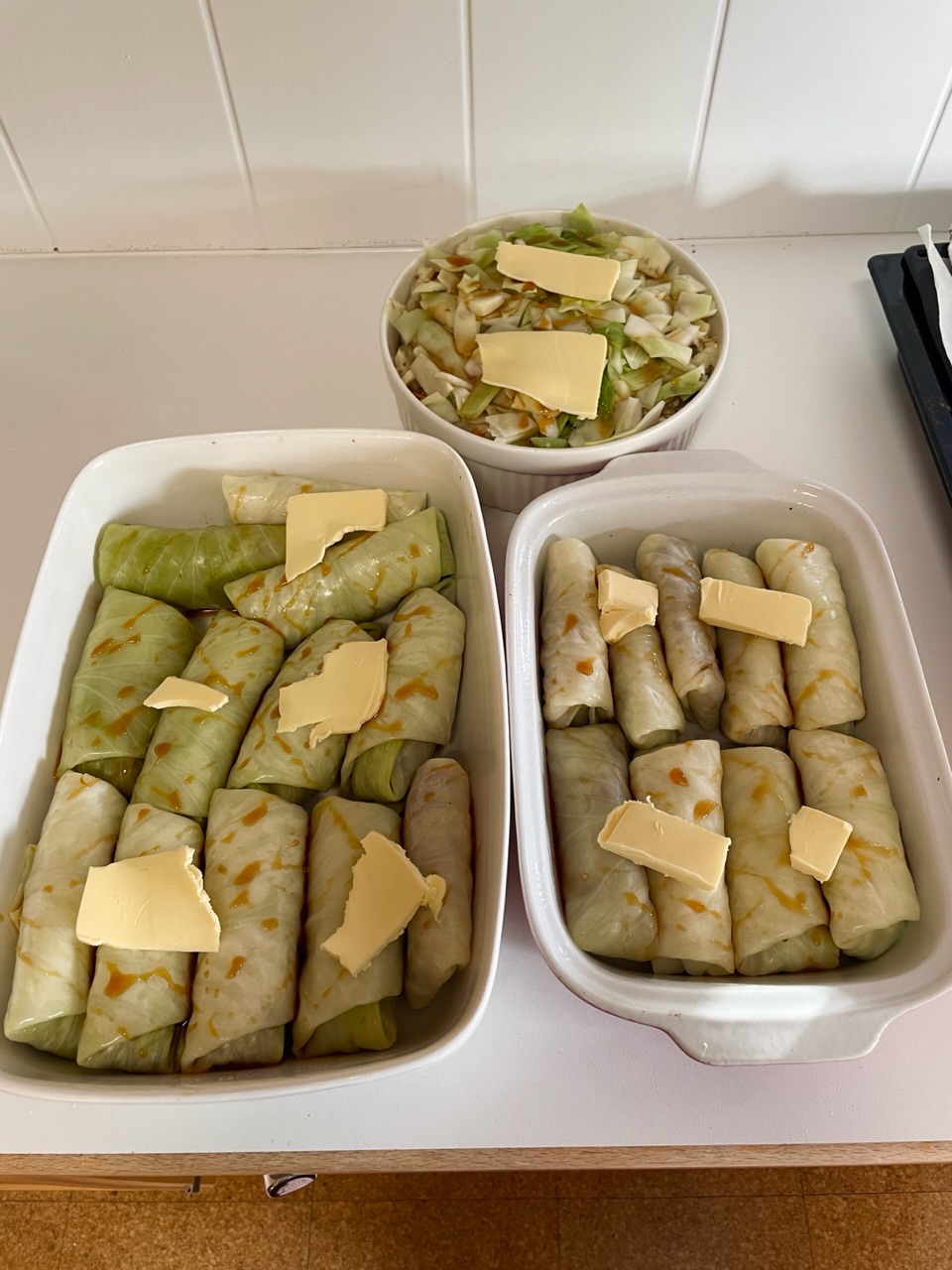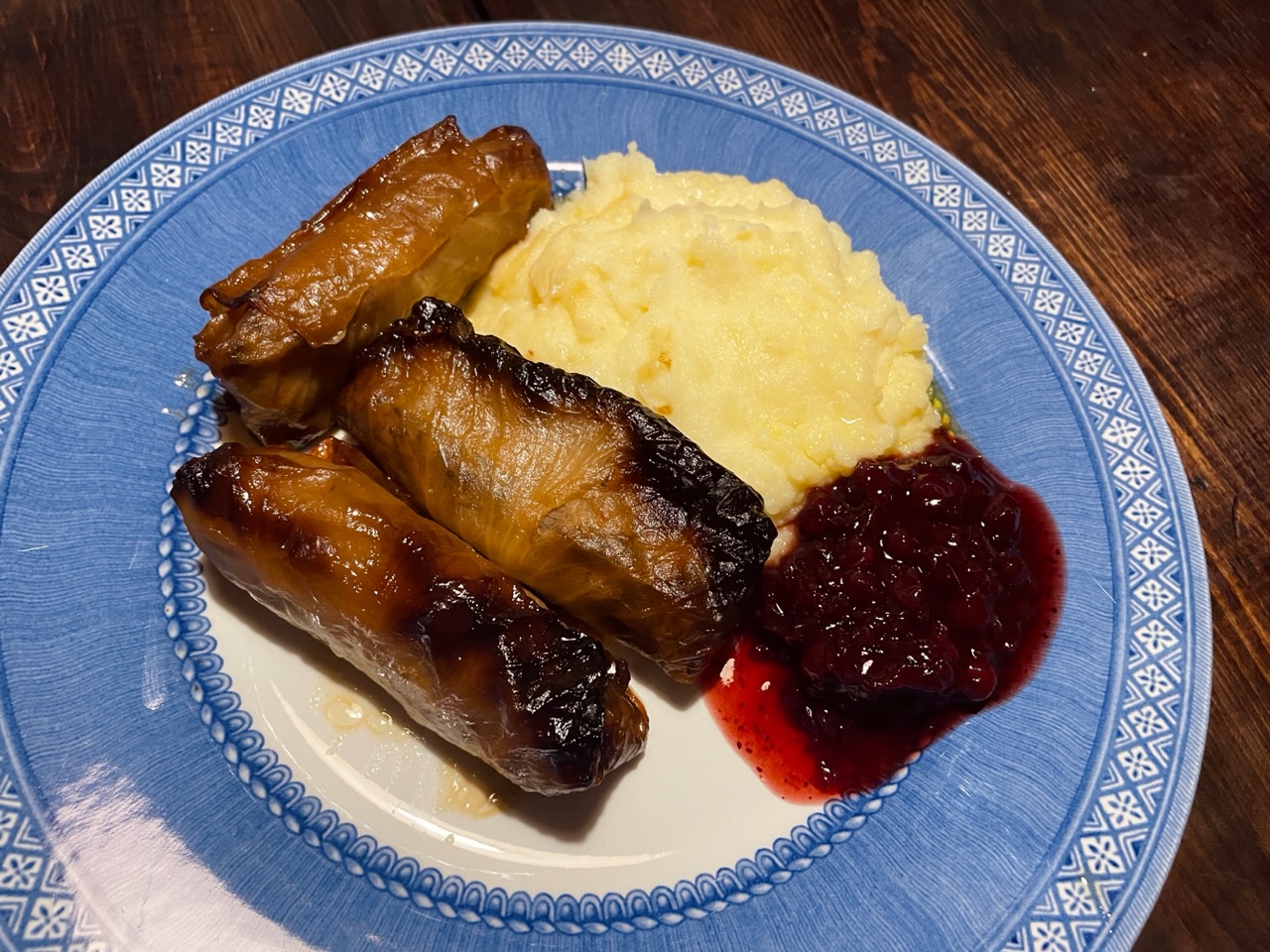 Okay lets end on a prettier food, pancakes! Finnish pancakes need to have a lace pattern, it's very important for the taste and look.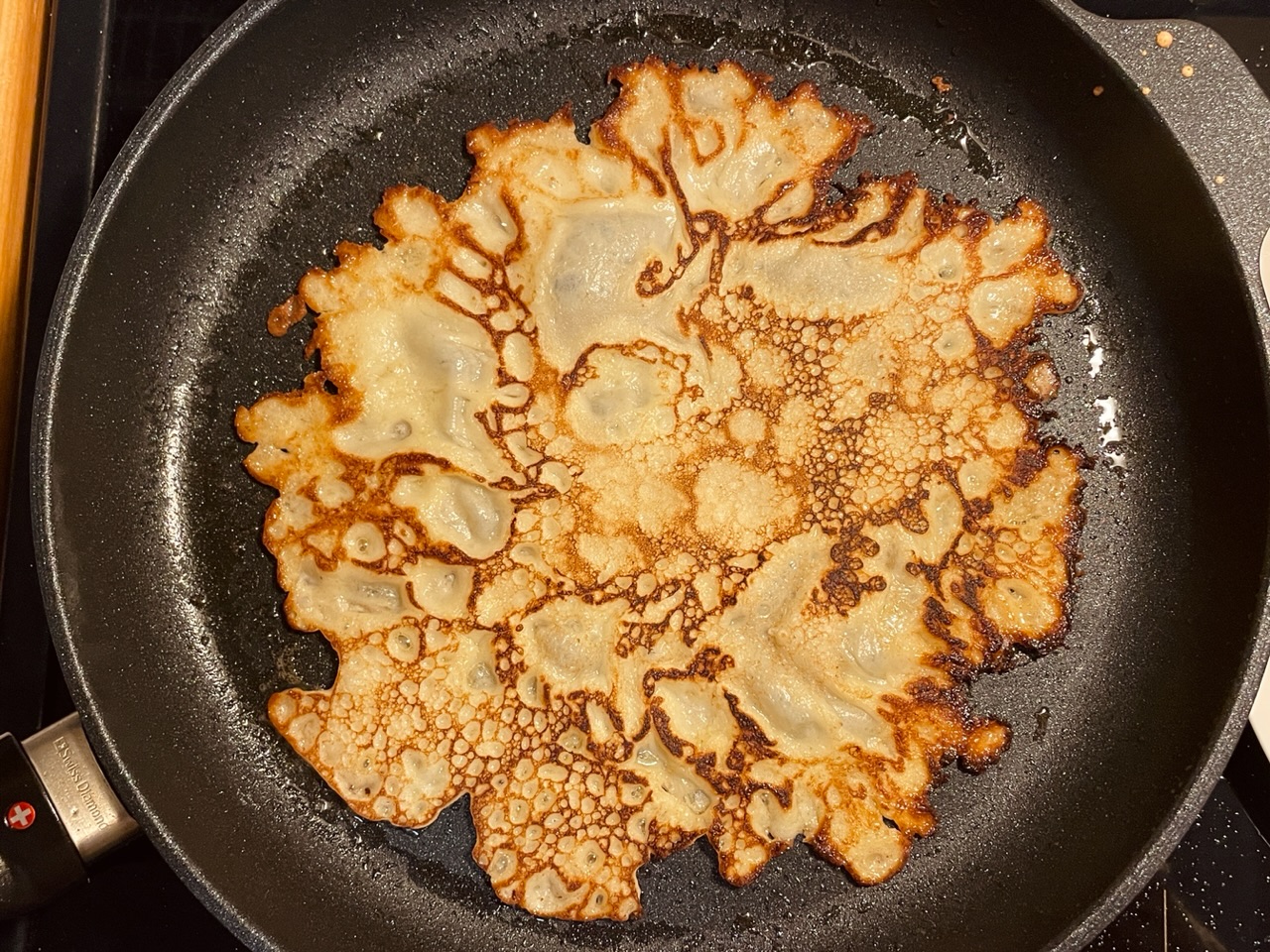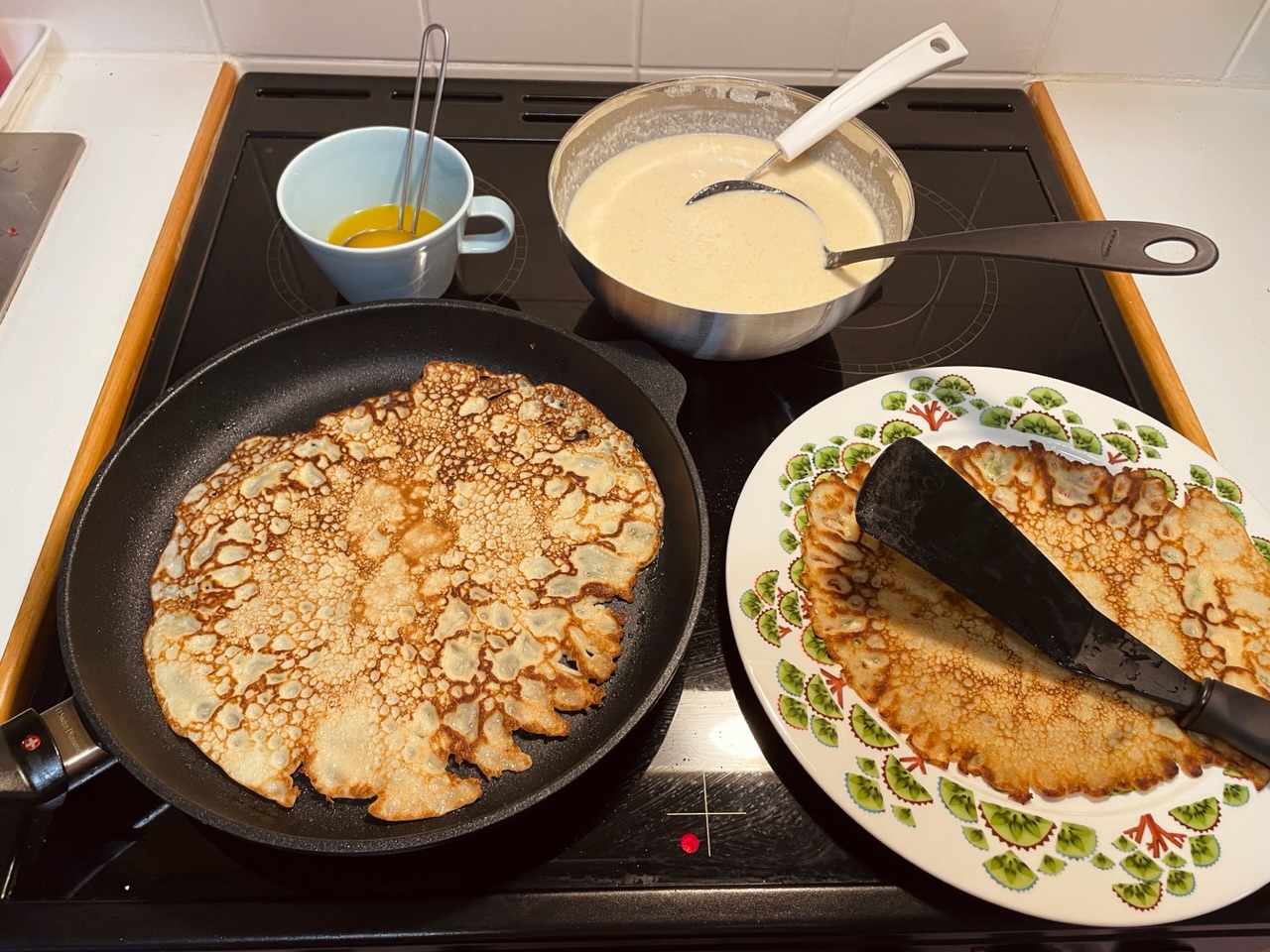 Have a delicious what-ever-day-it-is-today!