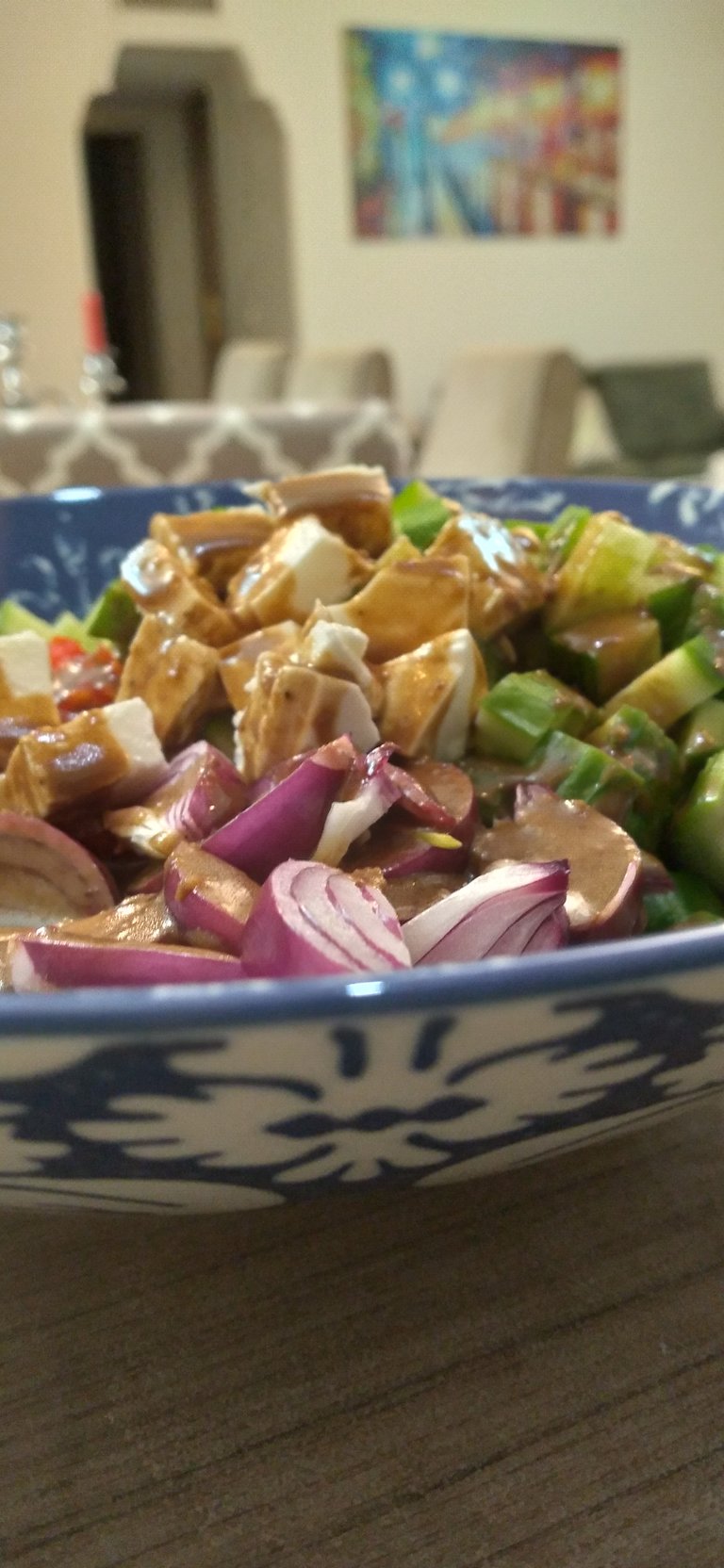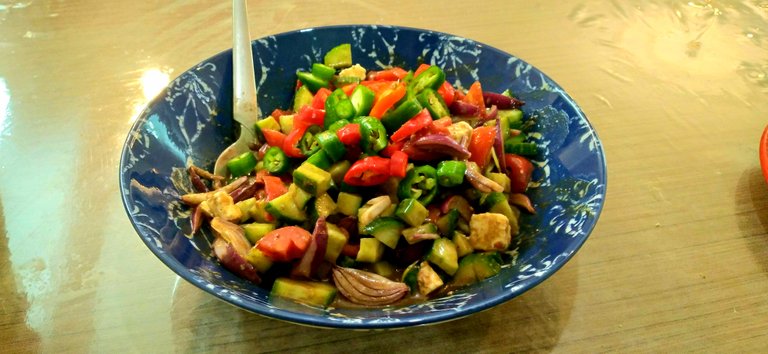 Hello friends.
I make this salad for dinner.
cucumber
tomato
red onion
Cheese
Green pepper
I also use these ingredients for the sauce:
*mayonnaise sauce
*yogurt
*Pomegranate paste
*Balsamic sauce
*grated ginger
*grated garlic
*Salt
*Black pepper
After I cut all the salad ingredients into the shape I like, it's time for the dressing.
Pour all the ingredients of the sauce into a glass container and close the lid tightly and shake well so that all the ingredients are mixed together.
A dark colored sauce is obtained, which is very spicy.
I hope you can make this salad with any ingredients you like and eat it with this sauce and enjoy it in the evenings when you don't know what to make for dinner.