Egg baked a satiated and tasty simple cooked breakfast, I hope you will not be disappointed with this recipe. Thank you for your support.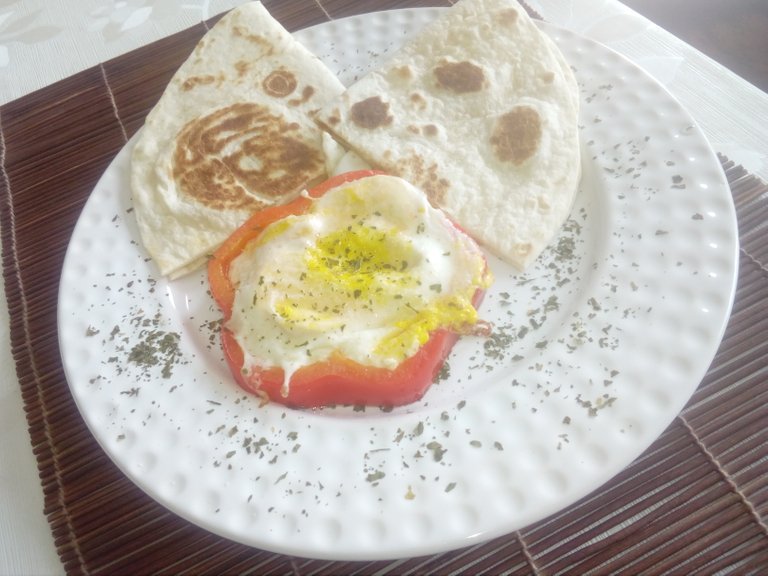 ingredients.
-eggs
-pepper
-tortilla wraps
-cheese
From the beginning, cut a slice of peppers in the tray and let it warm the oil, then add the egg and put the lid and let it cook for another 5 minutes on medium heat, then take the -tortilla wraps heat into the tray return the cheese and stuff in two, then serve breakfast.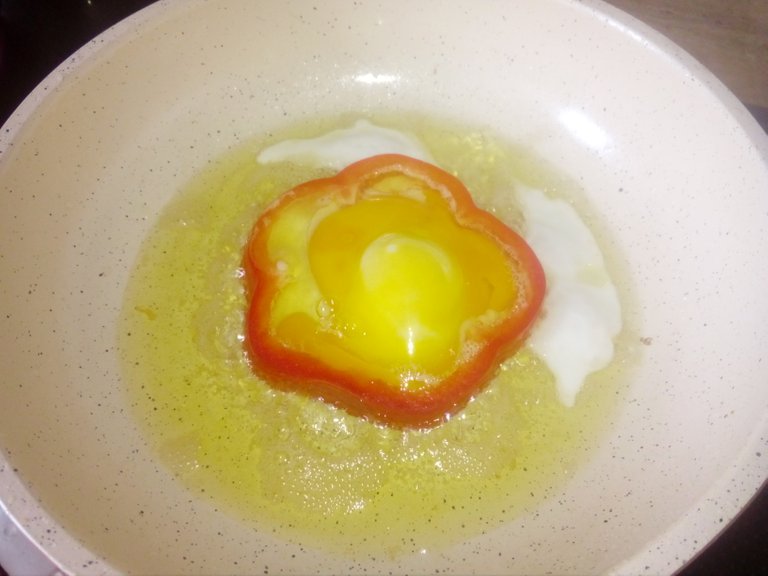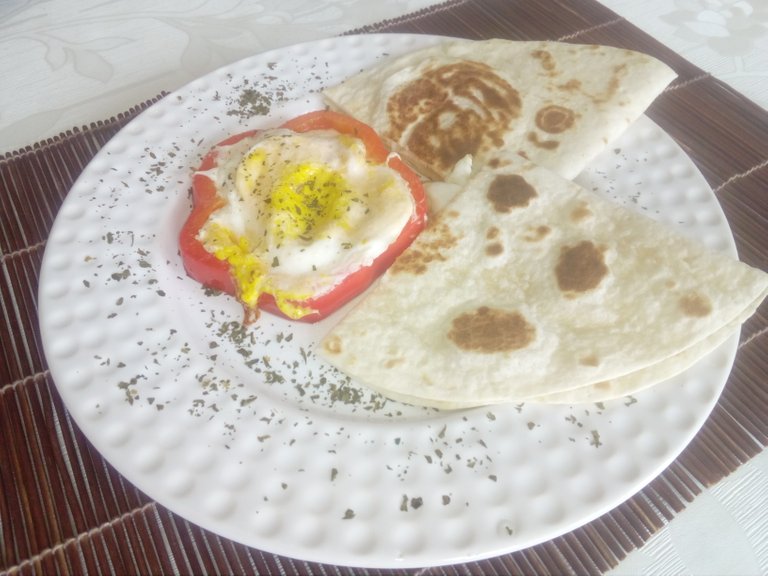 Of course, if you want you can add -tortilla wraps- and green and red lettuce I stay today as simple as you can see, I added a little dry parsley at the end, you can use what you have in your kitchen, and of course your imagination.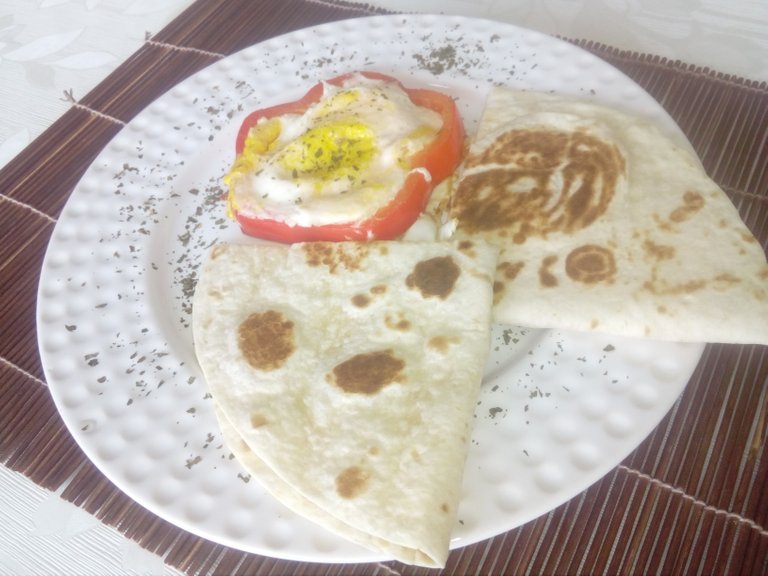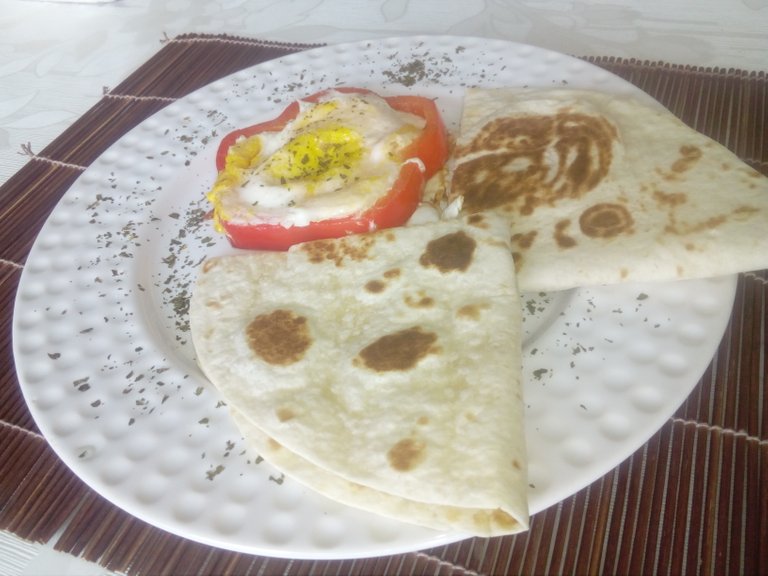 I wish you success in the art of cooking where we can use our imagination that we have, I wish you all the best Steemit community.