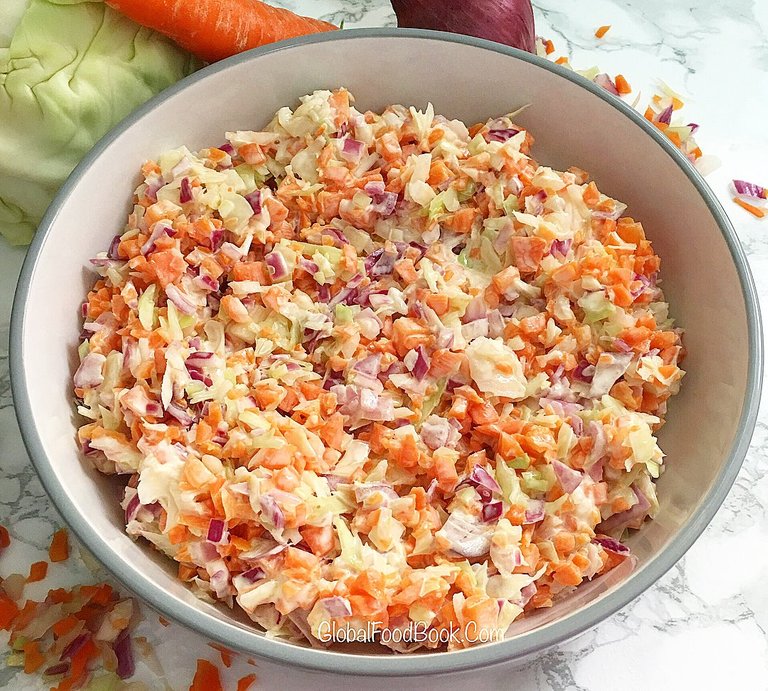 Quick and fulfilling recipe for coleslaw from globalfoodbook
Ingredients
Cabbage, onions, carrots, mayonnaise and salt.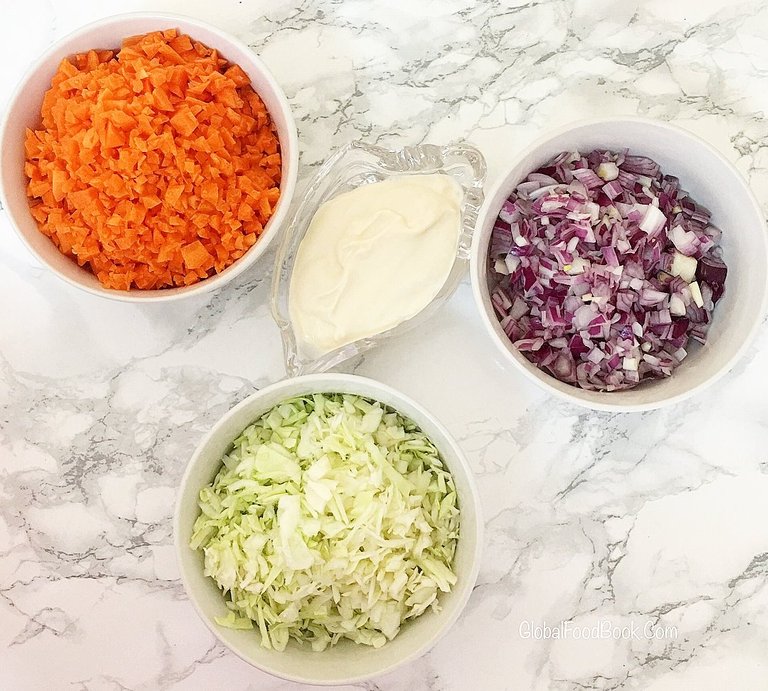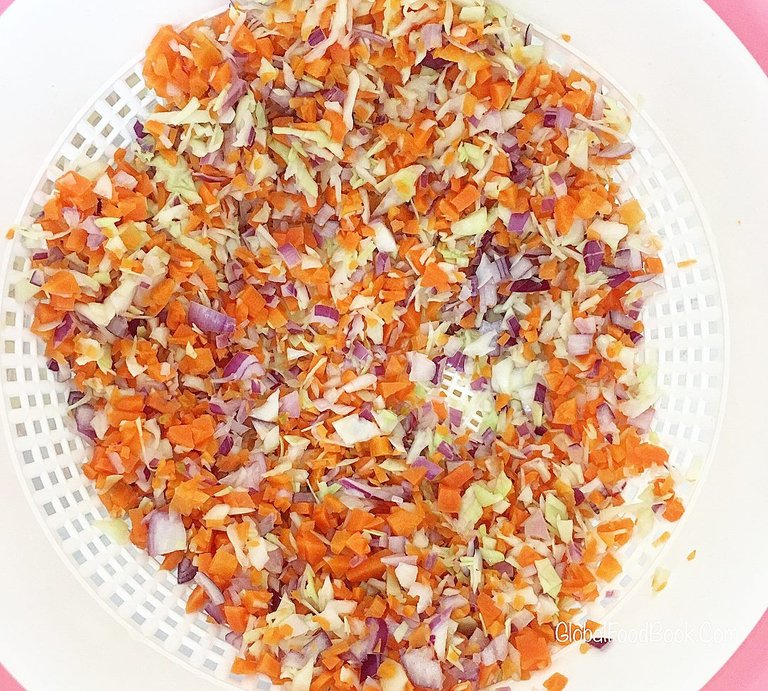 Procedure
Wash and cut the vegetables into tiny bits.
Add the cut vegetables in a clean bowl.
Add a pinch of salt then pour hot water.
Stir the mixture then sieve out the water.
Spread out the veggies to allow the steam to evaporate.
Refrigerate for 5 to 10 mins then mix with mayonnaise.
Serve as desired.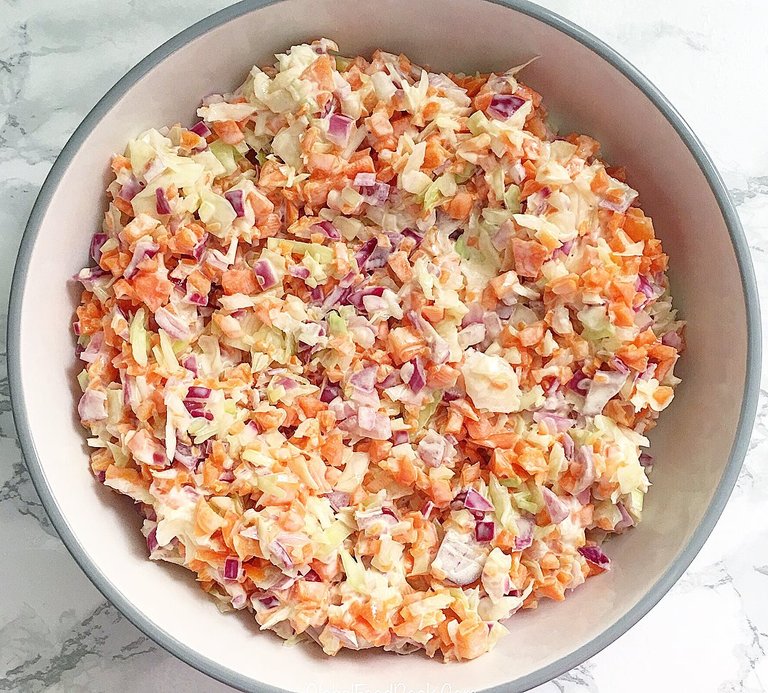 More recipes via https://globalfoodbook.com/recipes/coleslaw