Cravings
So who here doesn't have cravings?
If you have, you are not alone. Haha
Lately I've been craving for a steamboat meal with spicy soup or anything that has got to do with hot and spicy soup or some comfort food that will ease and keep my tummy warm.
Because it's the rainy season here.
When you feel cold you will feel like eating or drinking something nice.
Annddd today it's Sunday,after church i saw this lady selling "fresh tuhau" that's already skinned off the outter part.. So i was like hmmm... I should get that?🤔
Since I'm having my day off so why not!
It only cost me RM5 for a bundle of fresh tuhau,which has abt 8sticks.
So i went to the supermarket and found some lime for RM3 and to the market to get some fresh and young "bunga kantan" for RM1..
Then before heading home, my parents decided to stopped by Bataras supermarket and i saw some fresh tuhau there too.
I was thinking to get some more. 😂
So i bought another bundle of fresh tuhau for RM3.51 which has 3sticks only.
This one the skin is not peeled yet.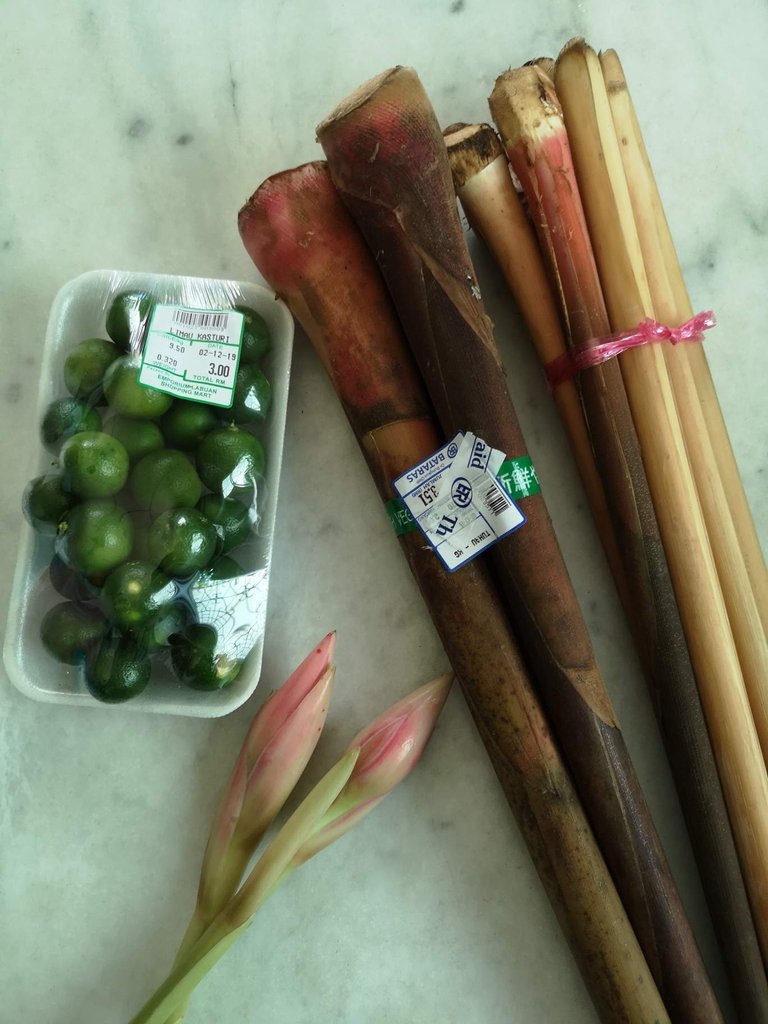 Reached home, the 1st thing i did was washing the lime and bunga kantan then started to squeeze the juice from the lime.
Then chopped the bunga kantan.
I mixed some salt and also apple cider together with the lime juice for taste.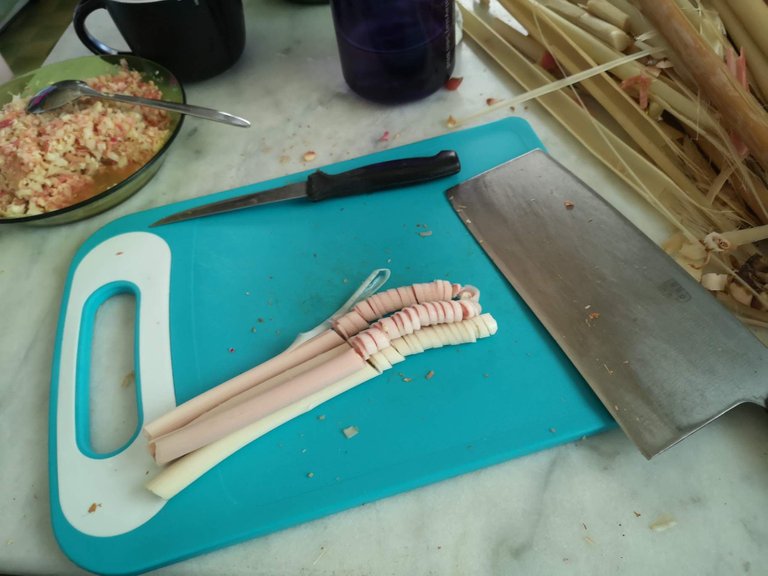 Then i peel off the fresh tuhau skin,the hard part and just take the soft part.
Chopped it and mixed it in the lime juice mix.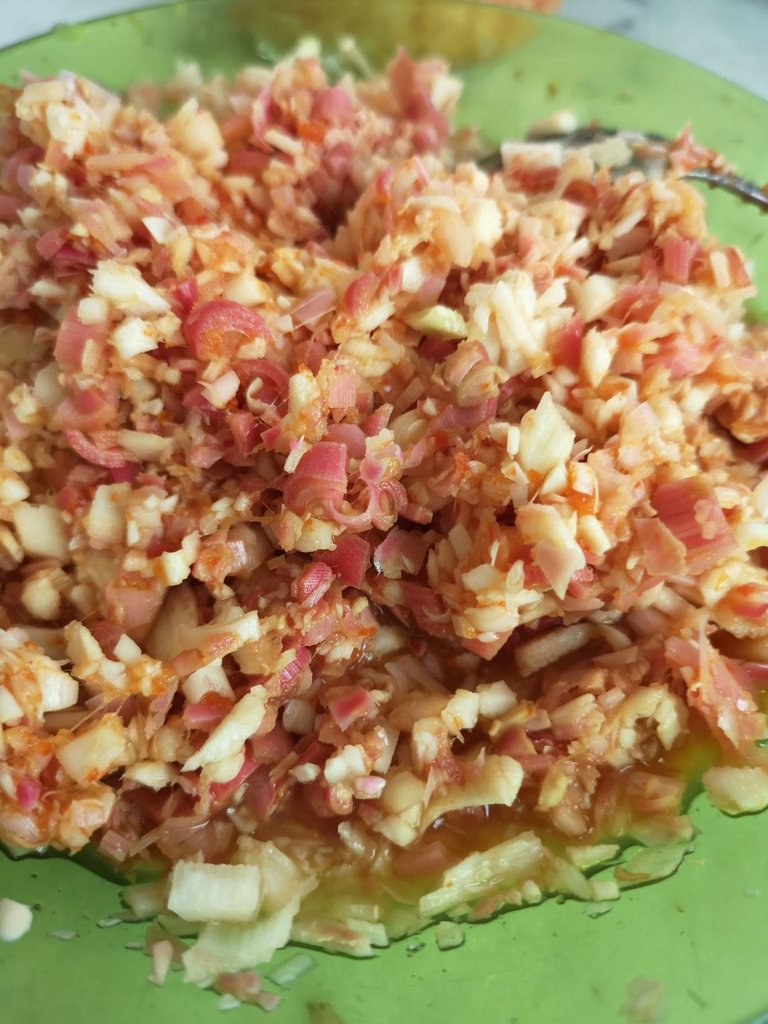 After that i mixed some of my homemade chilli sauce to make it more tasty and stored it in a bottle and into to fridge.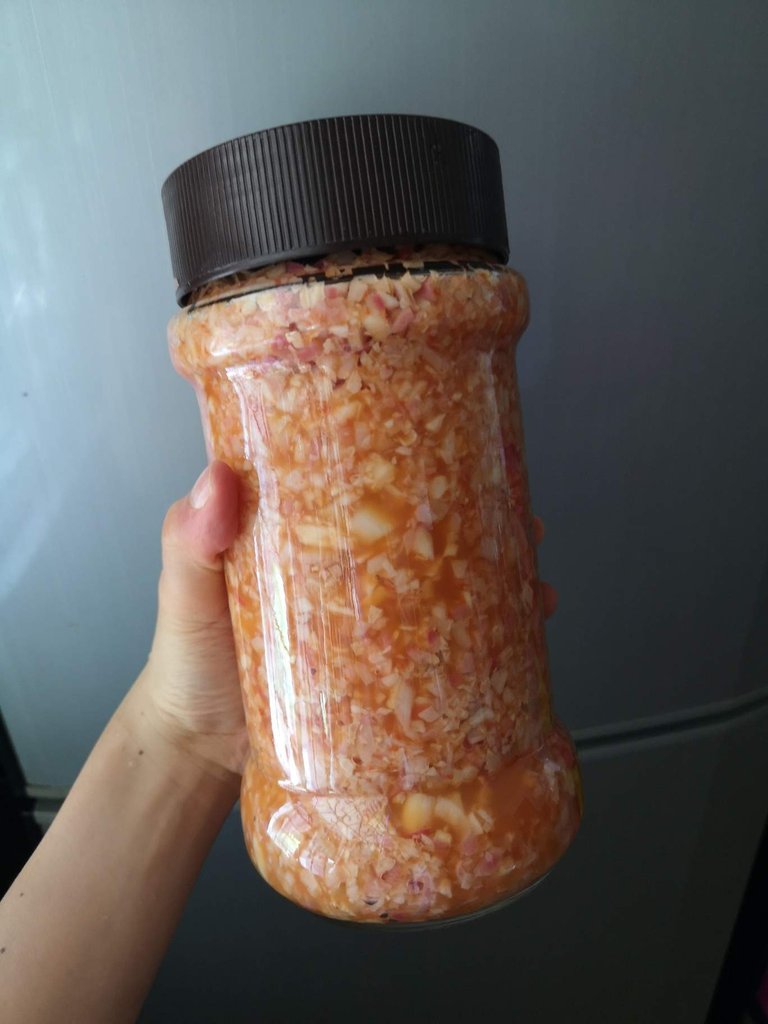 🤤🤤🤤
To be honest this bottle can last me up to one month only. 🤭
So don't be surprised.
I loved spicy food.
😋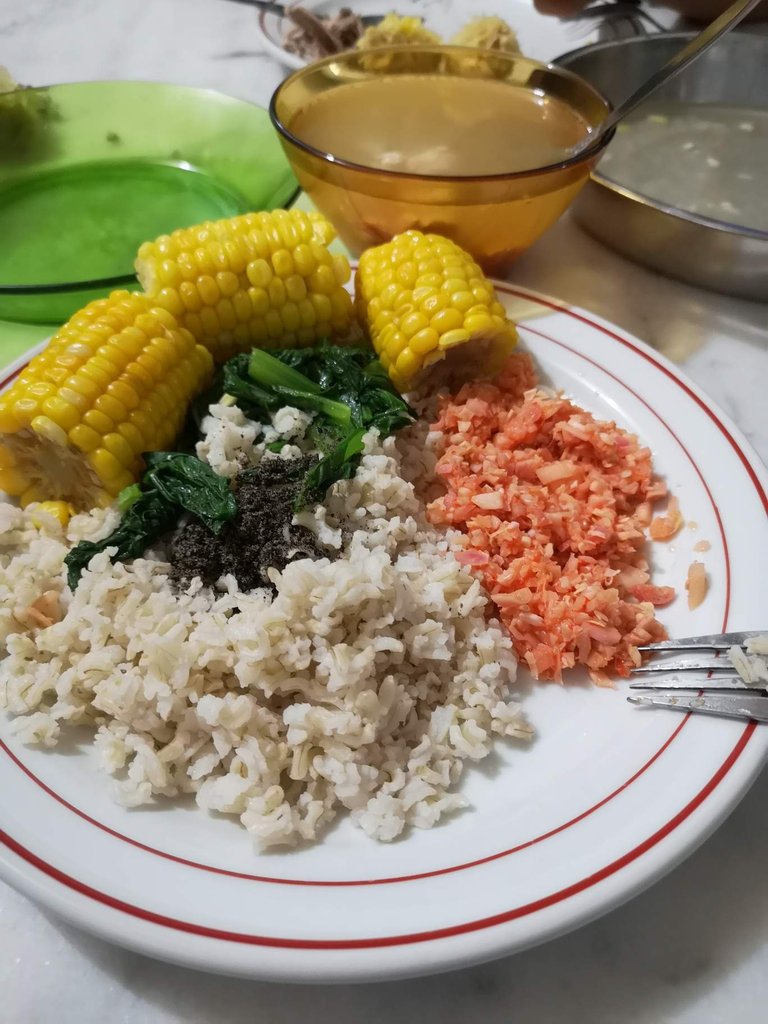 My healthy dinner tonight, this tuhau mixture really really satisfied my cravings from the past few days.
🤤
No regrets on buying it today.
Cravings solved.
Problem solved.
Hahaha🤣
What's u're cravings satisfaction?
Posted using Partiko Android