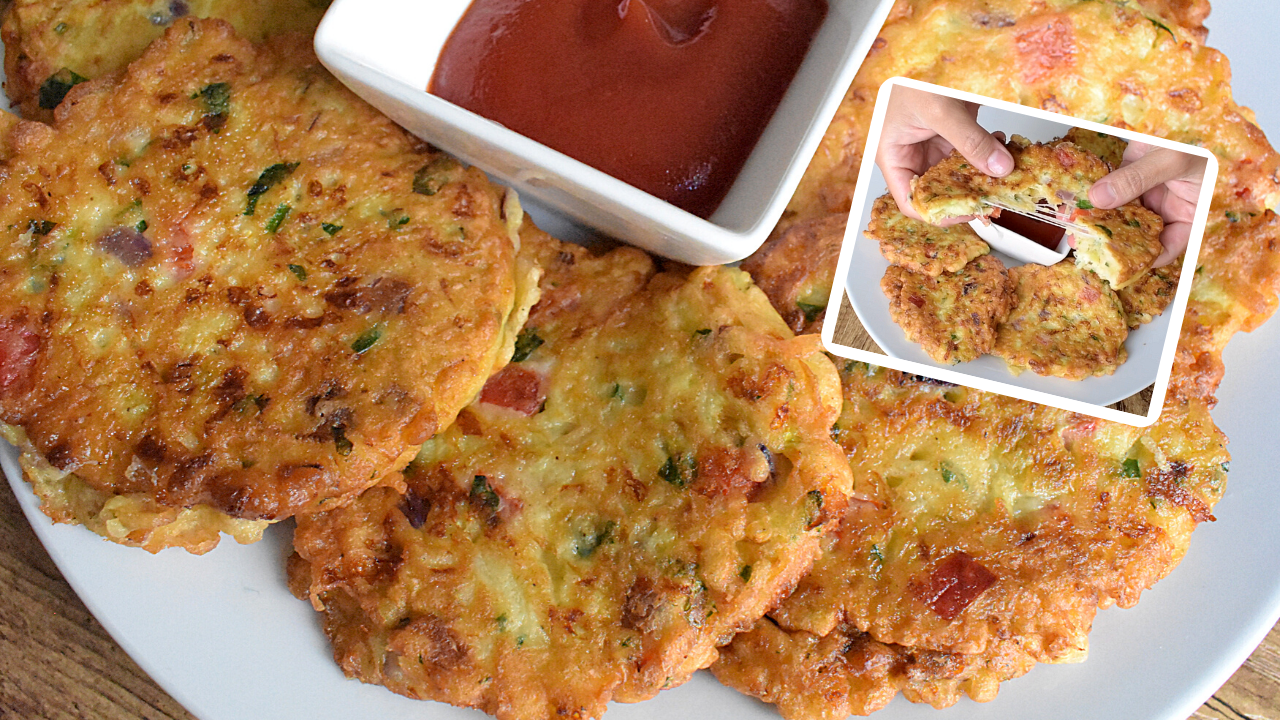 These are amazing and very easy 10 minutes Veggie Mozzarella Bites Recipe, it is perfect as a snack or as a side dish for a friend party or for any family time. It takes only 10 minutes to prepare and to fry these lovely bites, and it tastes so delicious; with the veggie mix and shredded mozzarella cheese.
I love mozzarella cheese and i love the melting taste, so i added to my bites but also you can make these lovely bites without mozzarella and just add your favourite vegetable to it.
10 minutes Veggie Mozzarella Bites
Prep time: 5 mins
Cook time: 5 mins
Yeild: 8 bites
Ingredients
2 eggs
1/4 cup milk
2 tablespoon olive oil
1/2 cup all purpose flour
1 medium Zucchini (1 cup )
2 tablespoon red bell pepper
2 tablespoon finely chopped parsley
1 small red onion
1 cup mozzarella cheese
pinch of black pepper
1 teaspoon salt (or as desire)
1/2 teaspoon paprika
8 tablespoon vegetable oil (for fry)
Instructions
Cut the zucchini and drain it from extra water(i peeled of my zucchini, you can keep it with peel).
Cut other vegetables into small dice.
In a large bowl beat the eggs, the milk and olive oil. Add the flour whisk together until a thick and smooth mixture.
Add the zucchini, red bell pepper, onion, chpped parsely and mozarella cheese.
Season with salt, black pepper and paprika.
Mix all together with a spatula until all well combined.
In a high heat, place a skillet and pour the vegetable oil, heat the oil to 170°C.
Take about 2 tablespoons of the veggie mozarella batter (i used to scoop it with an ice cream spoon) or use two tablespoons to shape.
Fry in a hot oil each side until golden color.
Drain from extra oil on a kitchen paper towel.
Serve it warm with your favorite sauce.
Enjoy!