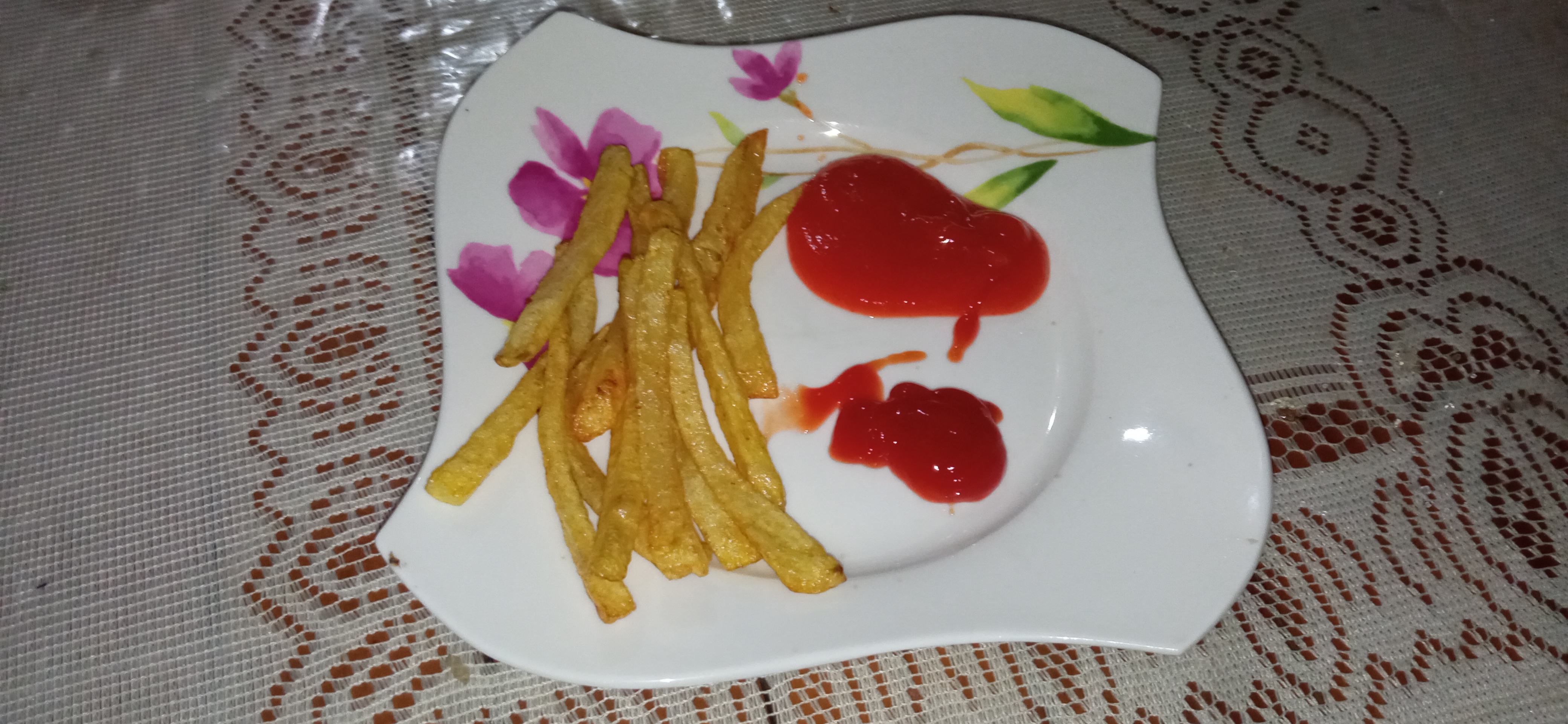 I think this is the easiest way to make and fry potatoes. Why do I say it, because it's so practical for everyone to do,no special skills are required to make it.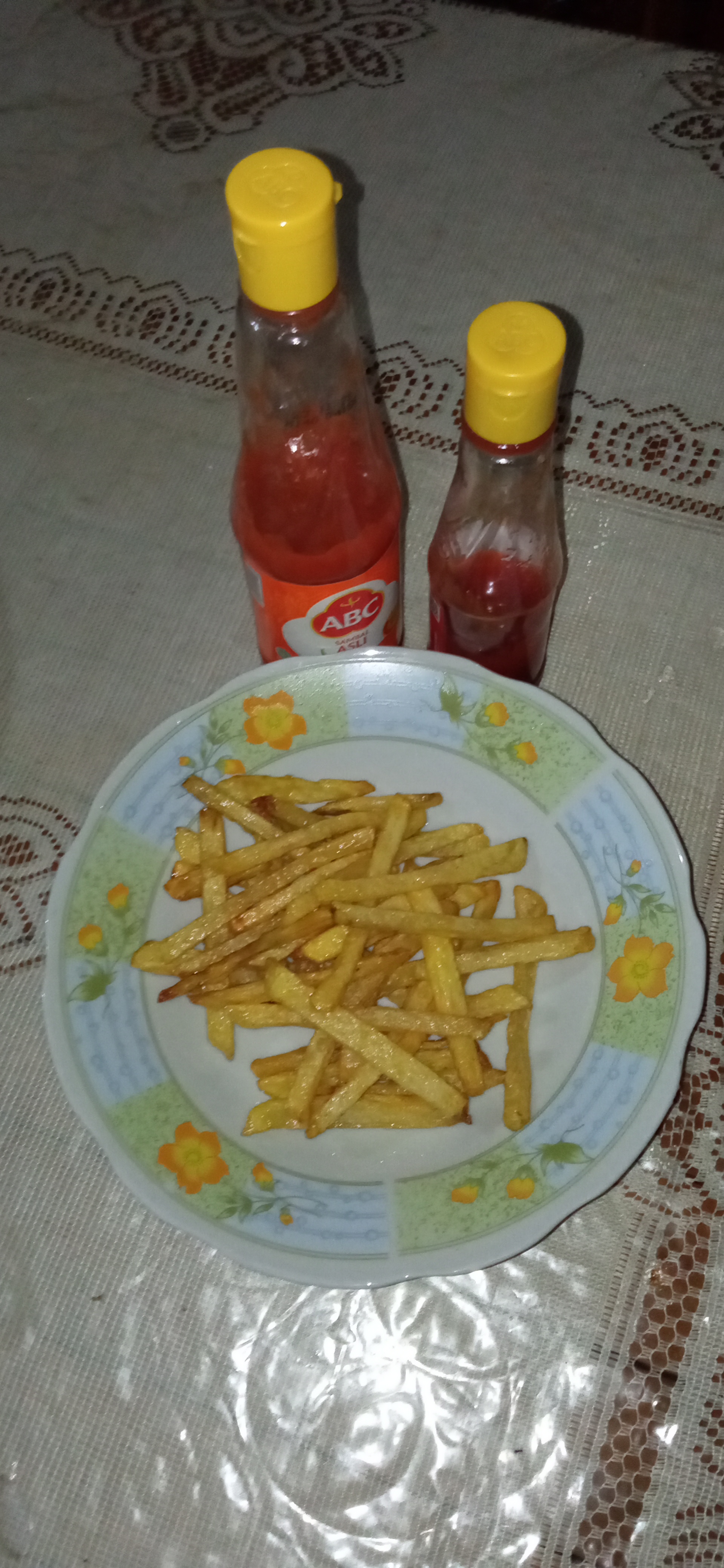 Alright, let's do first peel the skins of the potatoes and cut them as you wish. Then heat the oil to fry it. Pay attention to the fire do not get too big so that the potatoes do not burn.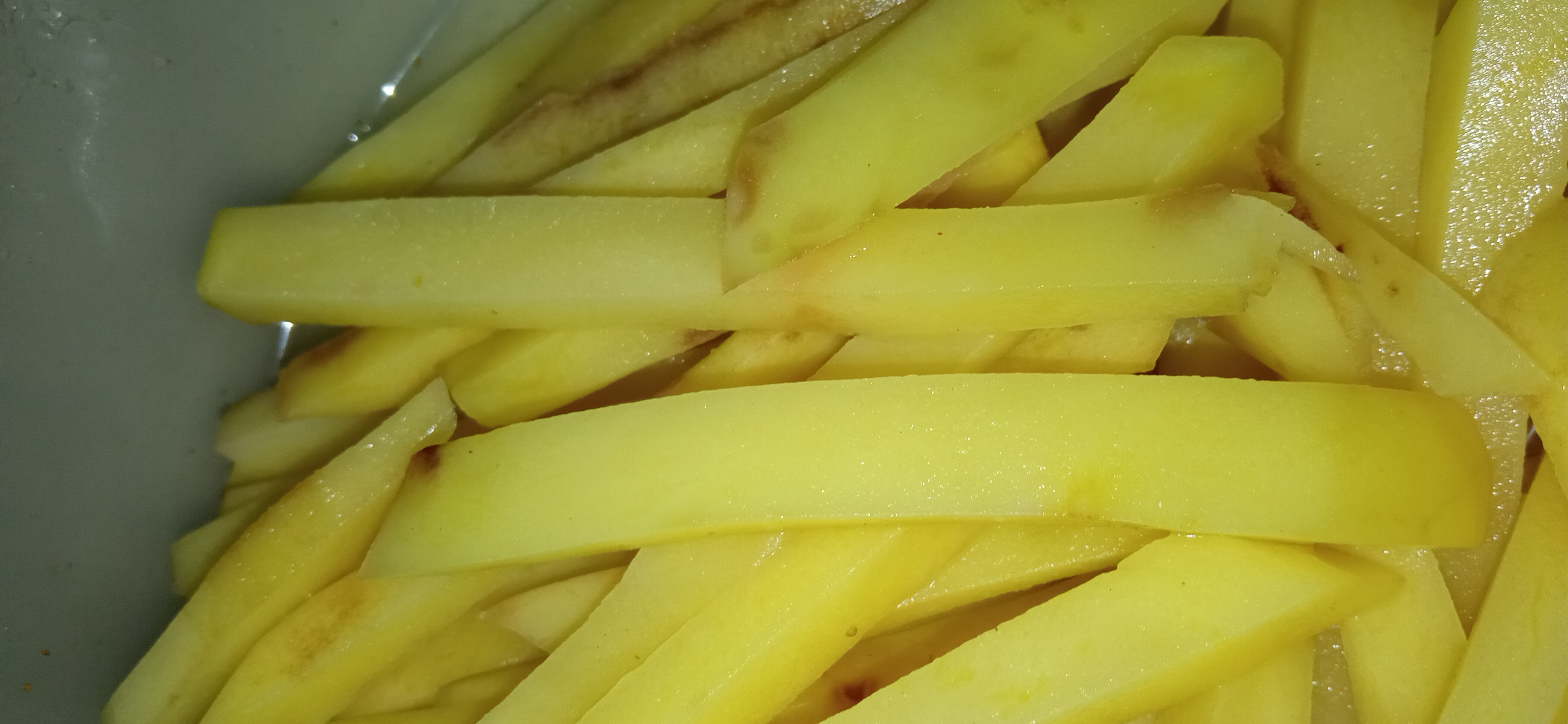 Congratulations now you can eat it with a process of not too long time. You can add tomato / chili sauce or maybe mayonnaise to add flavor and aroma.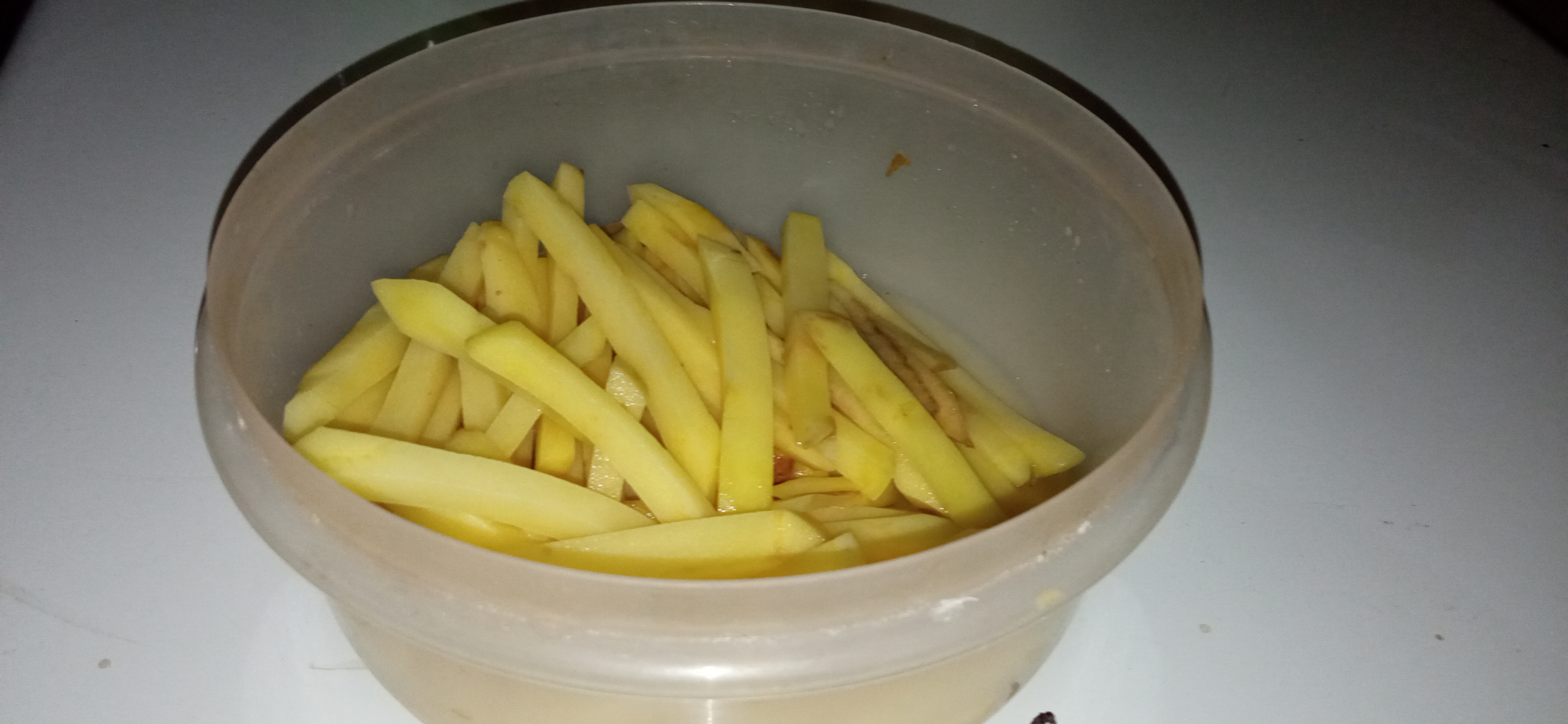 Hopefully useful for all.

Thank you
Best Regards