❤️ Hi Steemians,
Welcome back to my post! It's been a long time I'm not updating my post but I did check on your posts and read on Steemit.
欢迎你来到我的帖子!已经很久没有发帖子了可是我依然有阅读你们的文章和紧贴着Steemit里的情况。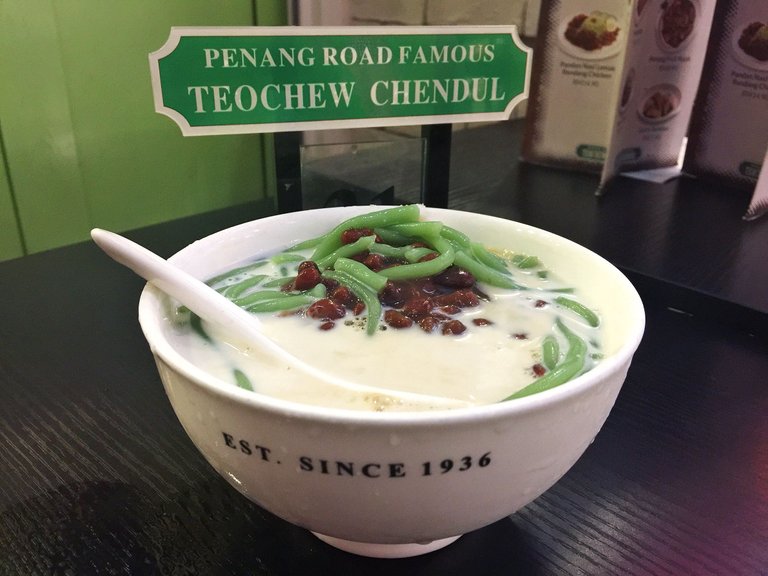 Today, I would like to share an amazing gourmet of a 76 Years of Heritage Chendul which located in Malaysia. It established in 1936 by Tan family in Penang, Malaysia.
今天,我想与你们分享一个很有历史性的美食,一家位于马来西亚拥有七十六年的老字号潮州煎蕊。它早在1936年就成立了,由马来西亚槟城的陈家创办。
What's TeoChew Chendul? 何为潮州煎蕊?
Early in the morning, prepare all the ingredients needed. Slow cook for 4 hours using fresh Pandan leaves. Prepare with 3 hearts (heart on choosing ingredients, heart on cooking process and heart on tasting).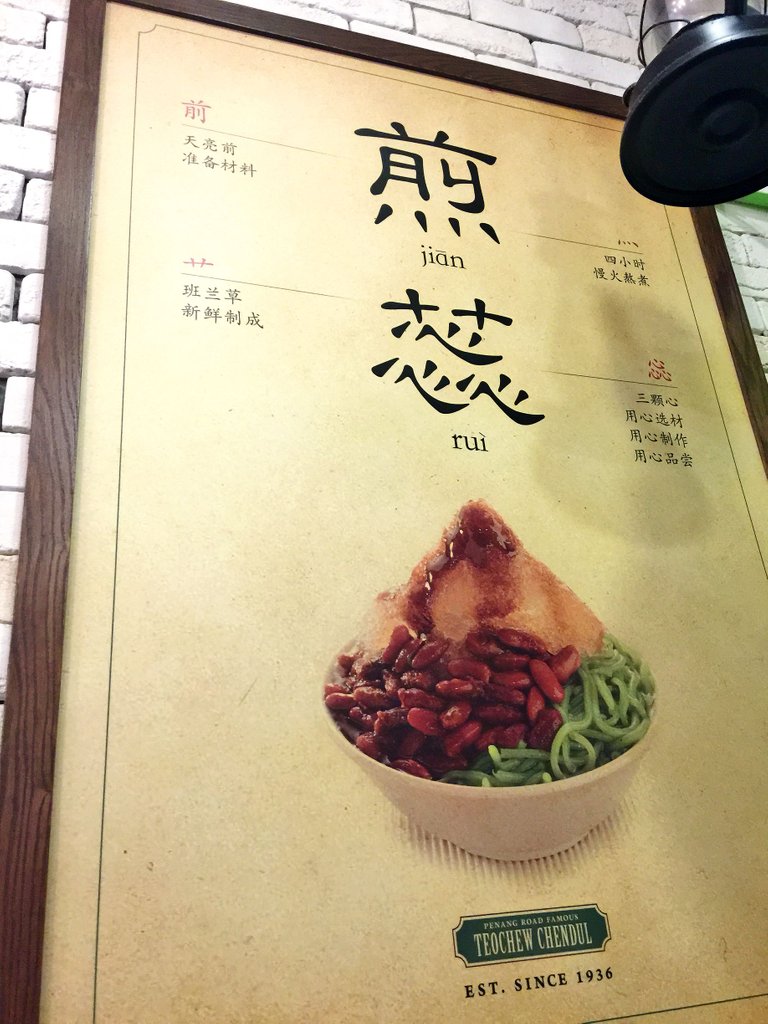 一个陪伴槟城人度过七十六年的味道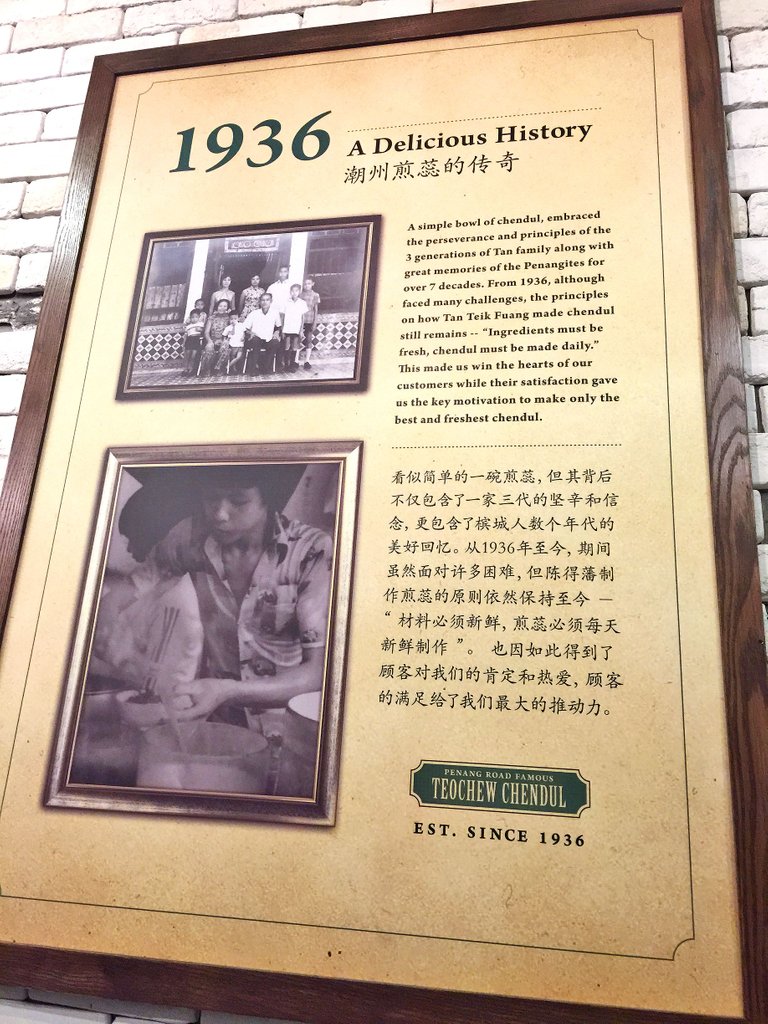 ---
Penang Road Famous TeoChew Chendul @ Setia City Mall, Shah Alam
Although the shop is not very big but it has many branches around all the states in Malaysia. There are also a lot of history stories and news on the wall, customers who came to visit can also understand more about the history behind this delicious gourmet.
虽然店面并不大,可是分行却遍布马来西亚的每一个州市地区。墙上还张贴着几十年来的历史故事和报道,光顾的客人都可以更了解这家店铺的历史背景。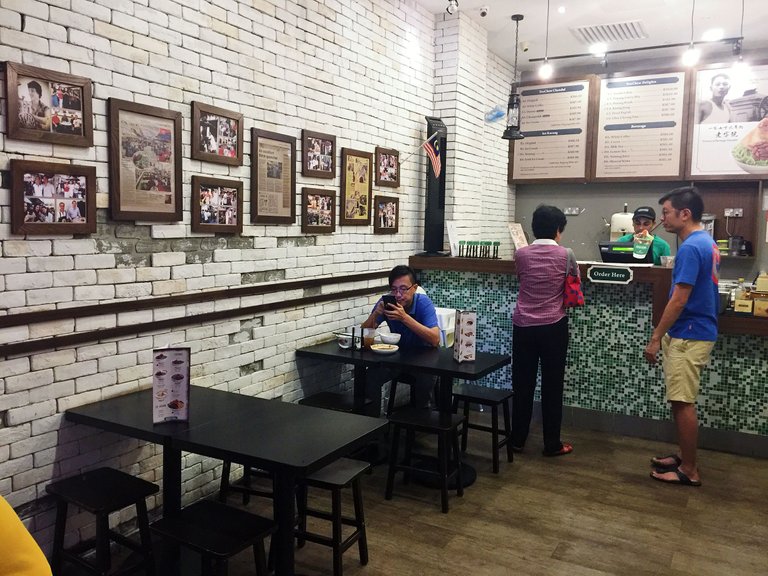 Besides that, there also offered various types of Chendul to cater different taste of Malaysian. Personally, I love the Original Chendul, the original taste will feel like bringing me back to olden days. 😊
此外,为了迎合马来西亚人的不同口味,他们也提供了各种各样的煎蕊。我个人还是比较喜欢原味的煎蕊,原汁原味才可以品尝到以前的地道风味。😊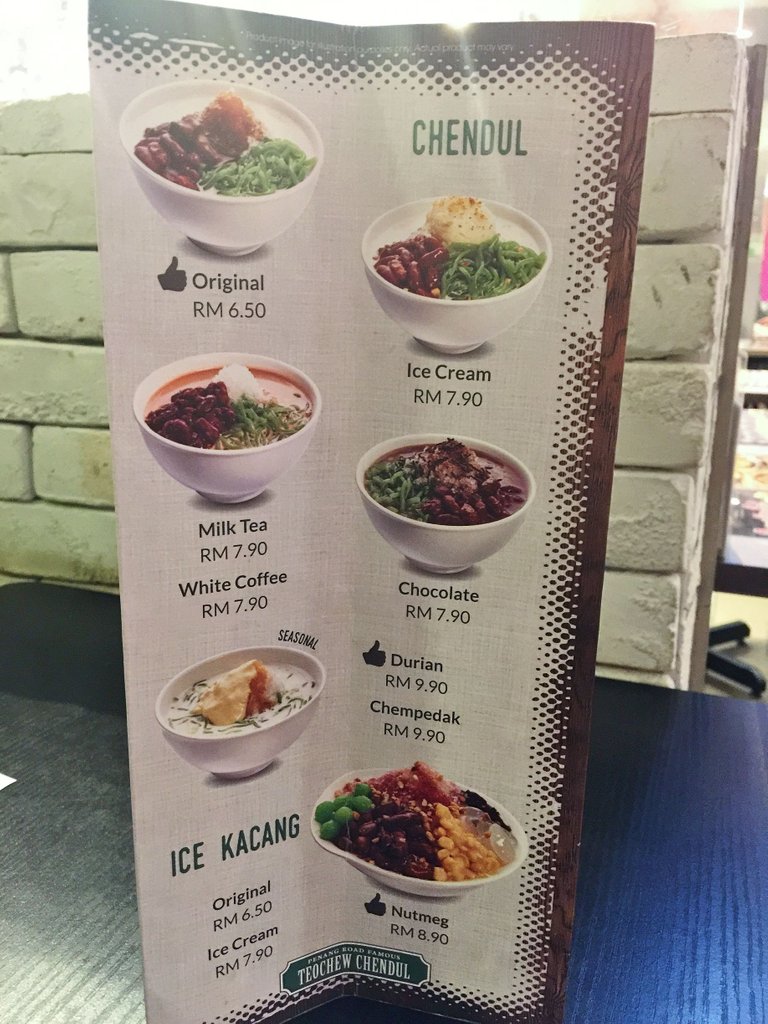 ---
Location | 地点
SETIA CITY MALL
LG-72, Lower Ground Floor
No.7, Persiaran Setia Dagang,
Bandar Setia Alam,
Seksyen U13, Shah Alam,
40170 Malaysia.
http://www.chendul.my
Contact: +6012- 5450432
Opening hours: 10:00AM~10:00PM (MON-SUN)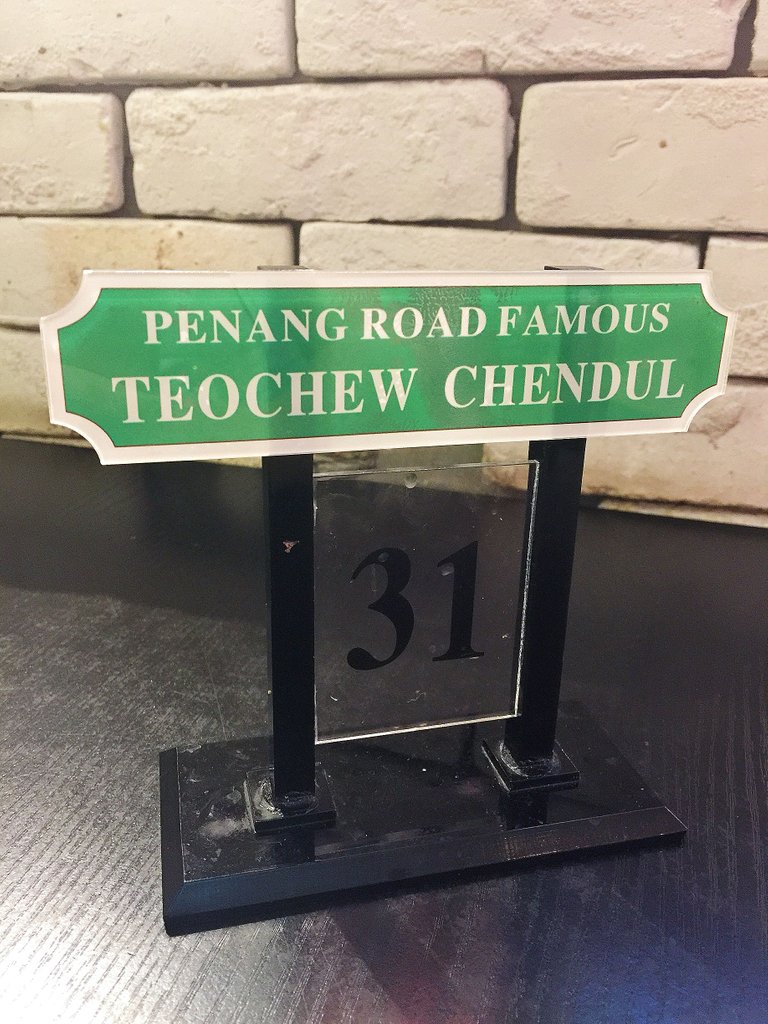 ---

Thank you for reading! Hope you enjoy it. If you like my post, please upvote and follow me for more upcoming stories and sharing.
🌹感谢你的阅读!希望你会喜欢。请跟随我,让我与你分享更多有趣精彩的故事。
📷All of the photos above were taken by me and my friend. © 2017, @sweetieprincess. All rights reserved.
📷 以上所有的照片均由我和我的朋友所拍摄。© 2017, @sweetieprincess 版权所有。