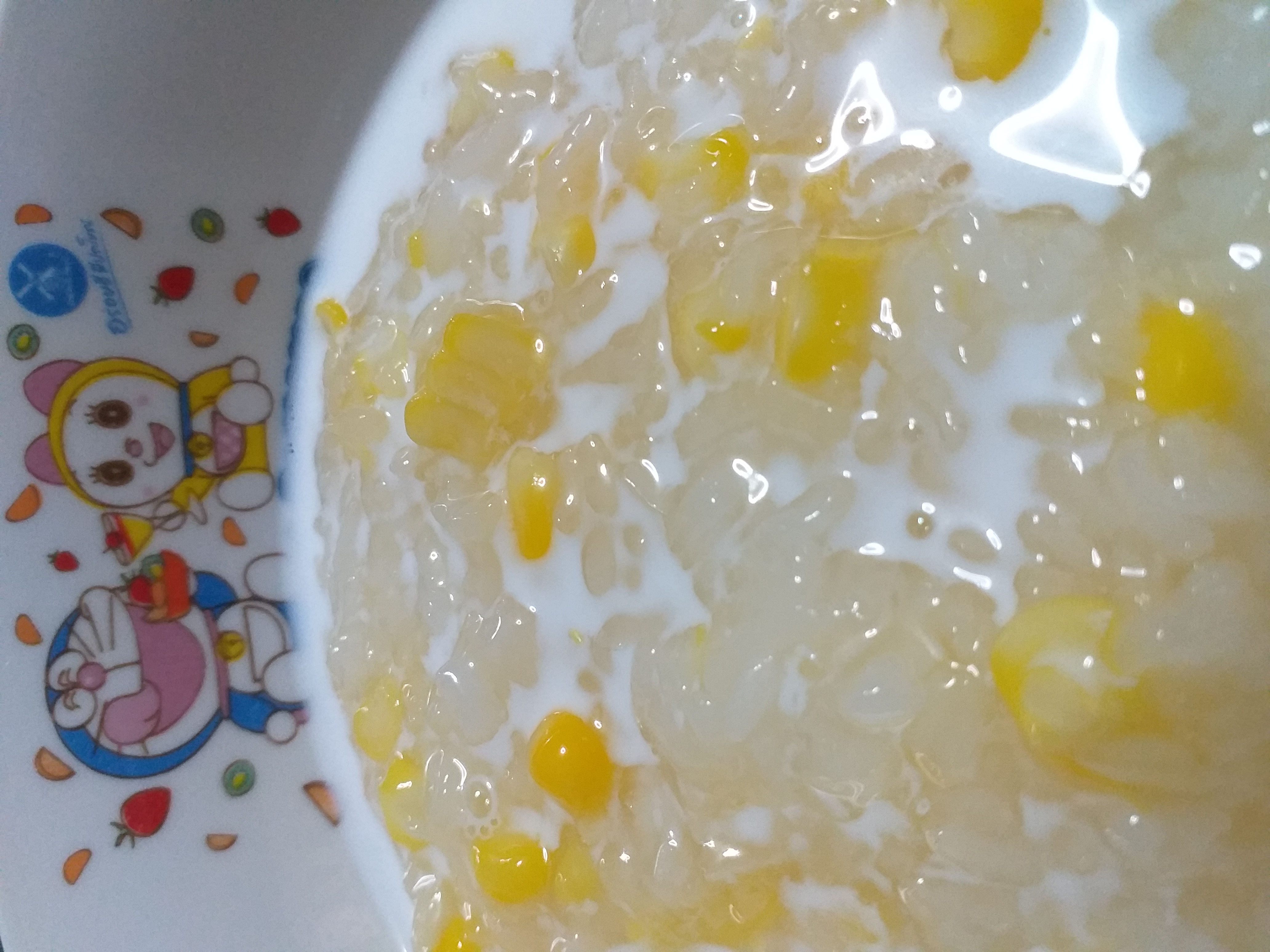 I'm not good at cooking, but I think it's better and safer to cook my meals by myself during the crisis situation of COVID 19 like this. (I sometimes order foods via grab food delivery if I would like to eat some special foods.)
Apart from main meals, desserts are also essential for my life. And ancient Thai desserts are the best for me... ;D
There are various kinds of them and they are very hard to find around my area nowadays. So, I have to try cooking them by myself as well.
It's unfortunate that I can cook only easy desserts. (as I already showed you in the past.) Today, I would like to present to you another easy one.
It's called in Thai as "Khao Niew Piak Khao Pod".
Khao Niew means Sticky Rice
Khao Pod means Corn
Piak means Wet or in this case, means Soak in the Coconut cream
or it can be explained in English as "Soft sweet sticky rice with corn and coconut cream".
I'm a corn lover, so I love this dessert especially. ;)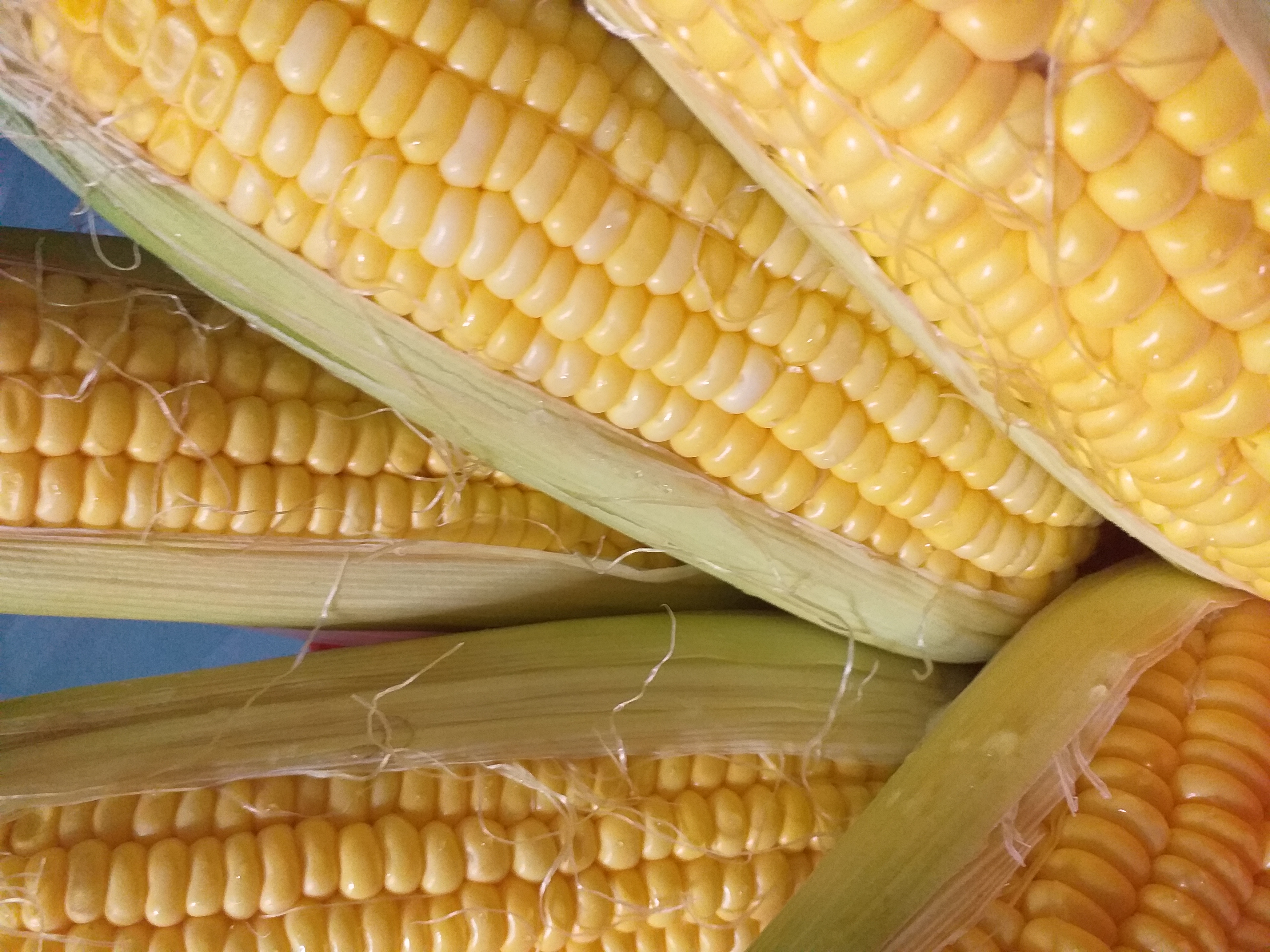 Let's see the ingredients:
Boiled corn - up to your favorite
Sticky rice - 1 bowl
Water - 3 bowl
Sugar - 1 - 2 bowls or up to your favorite
Coconut cream - 1 bowl
Salt - 1 tea-spoon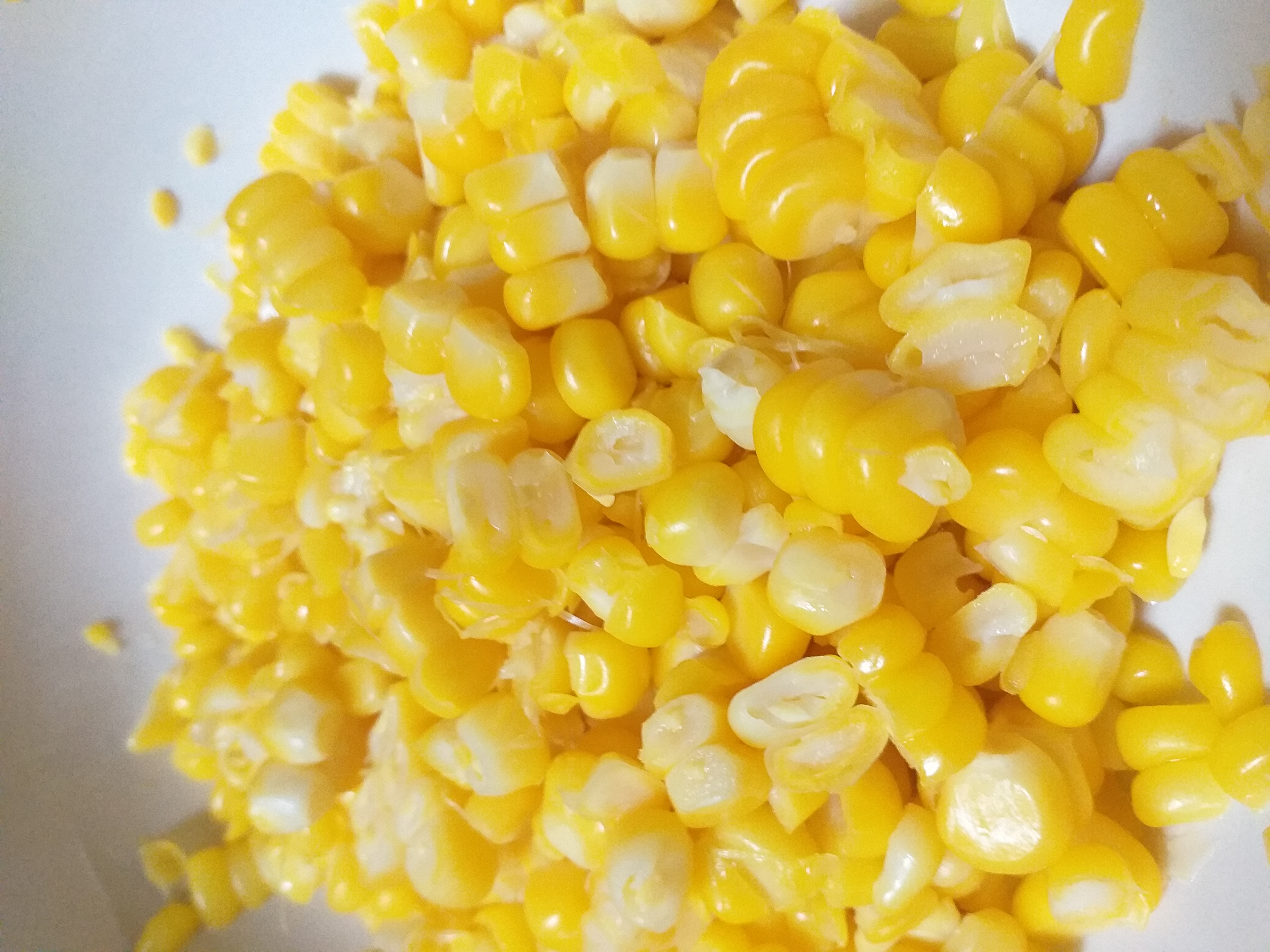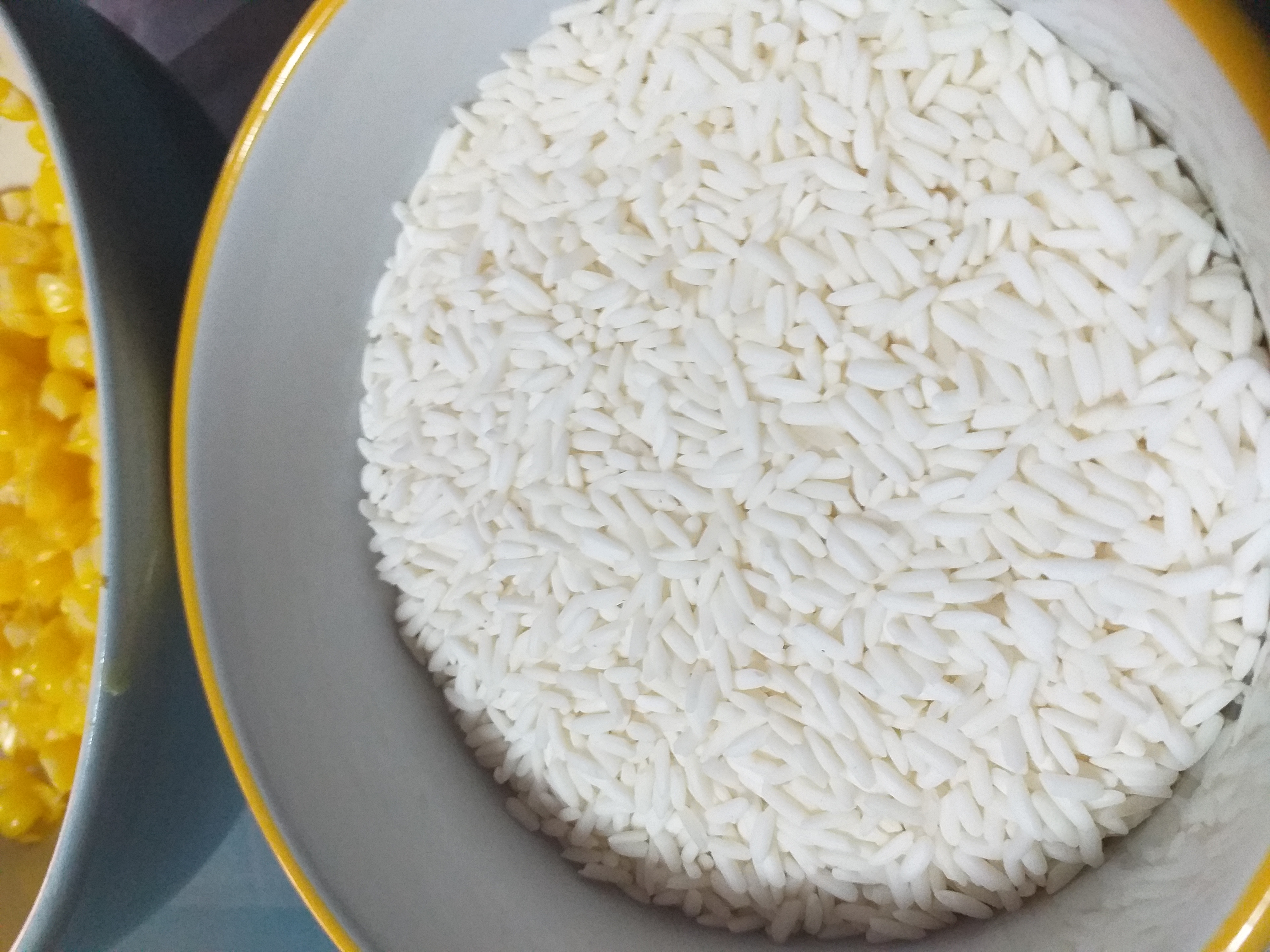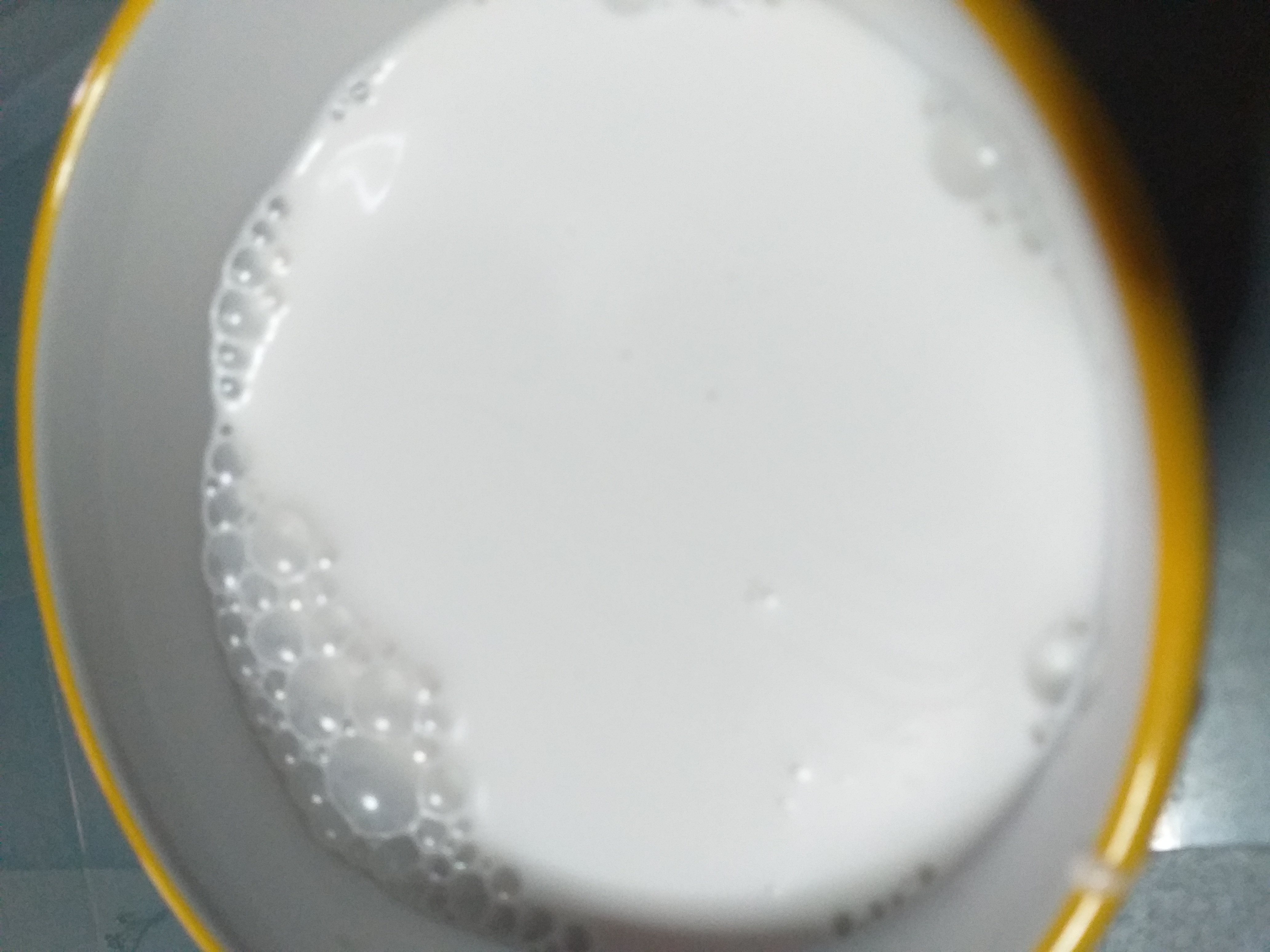 How to cook it:
Boil the sticky rice, stir well until the rice looks soft
Add sugar
Add boiled corn
Stir softly until they are mixed
Turn off the stove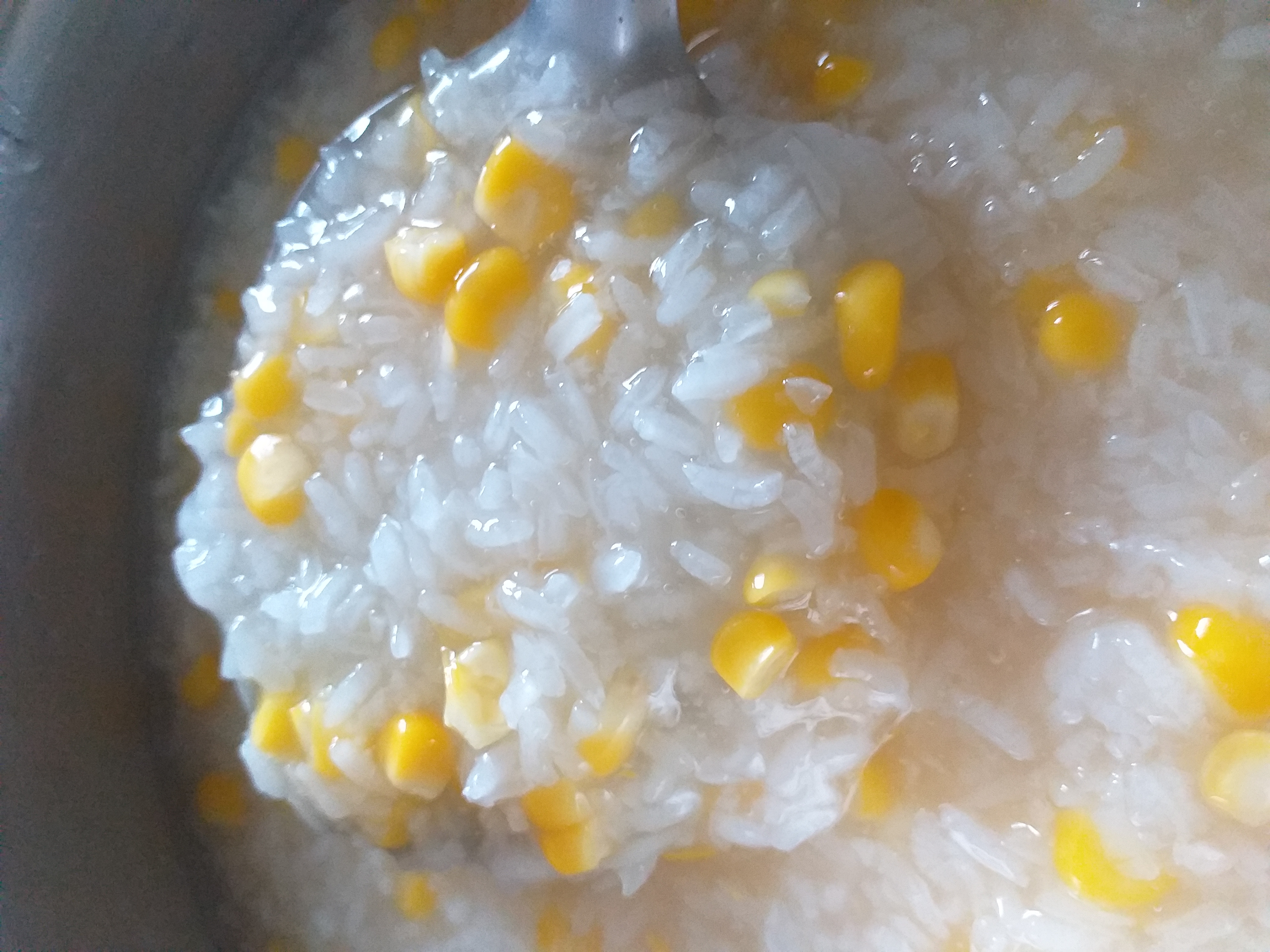 Then prepare for the coconut cream
Boil coconut + water (½ bowl)
Add salt
Stir well until it's cooked
Finish and ready to serve by putting the soft sticky rice with corn in a bowl first, and then pour the coconut cream on the top.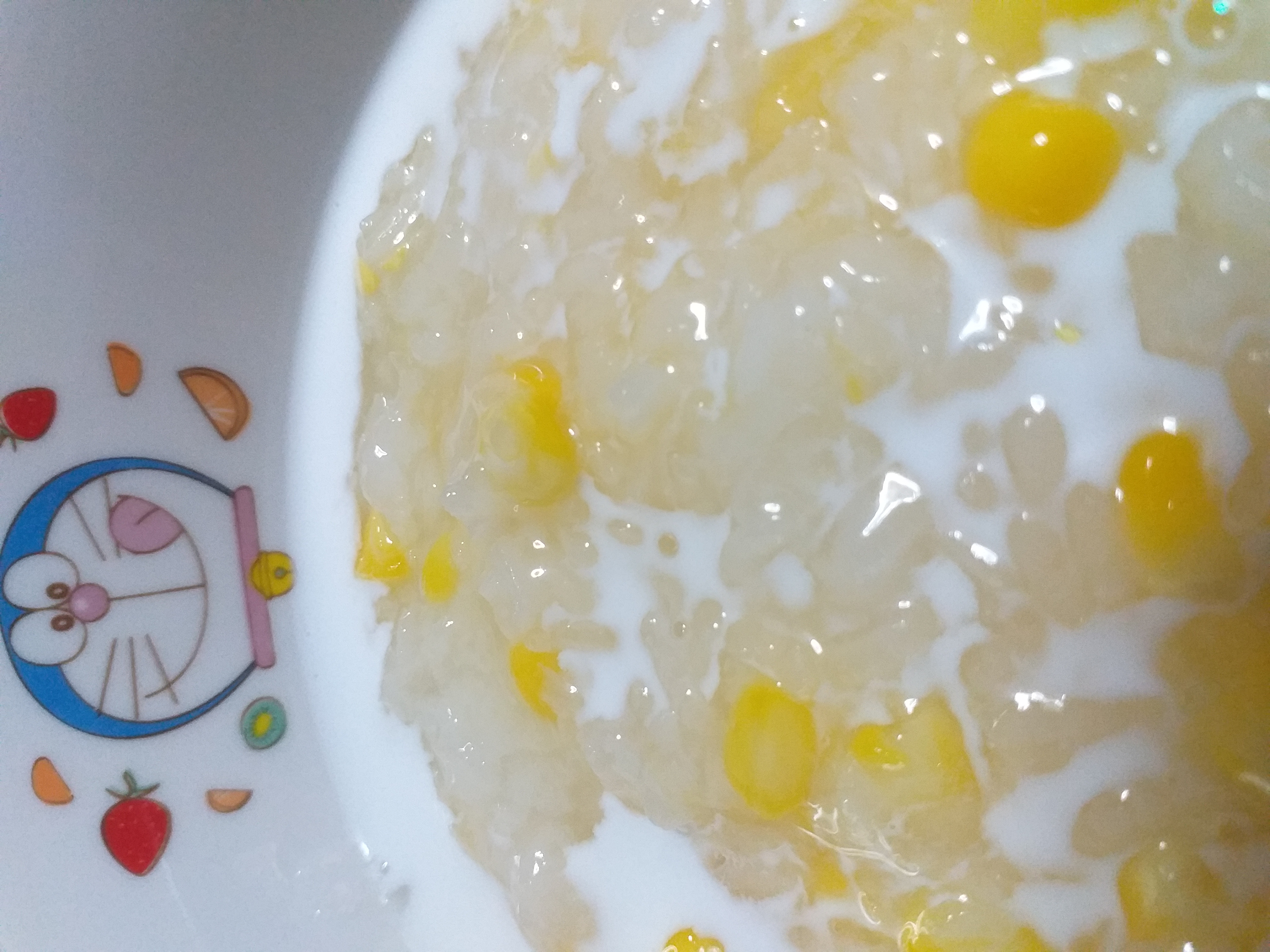 Um! I must confess this is the first time that I cooked this dessert. I'm glad that it looks so good. Do you agree with me? ;D
And it's very delicious, too! ;)