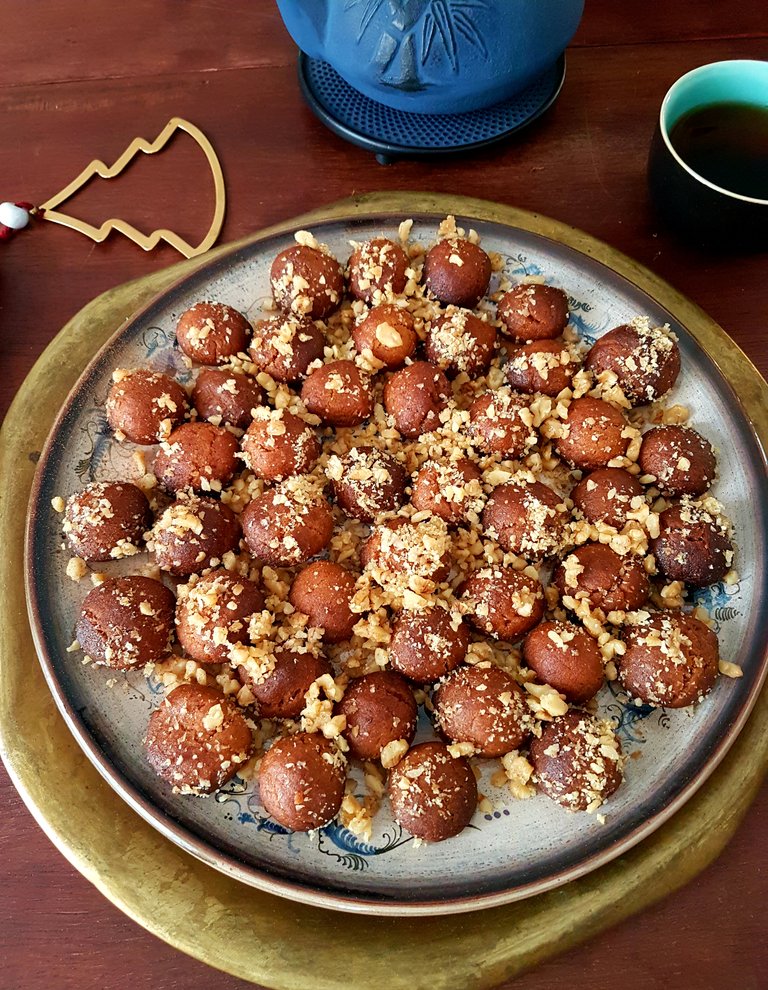 So, it is this time of the year!!!! I love this sweet and I keep wondering why we don't make them all around the year!!! They are amazing! Although the first butches I made were burnt (what has happened to me lately?) the scent and the flavour of this treat, compensated me!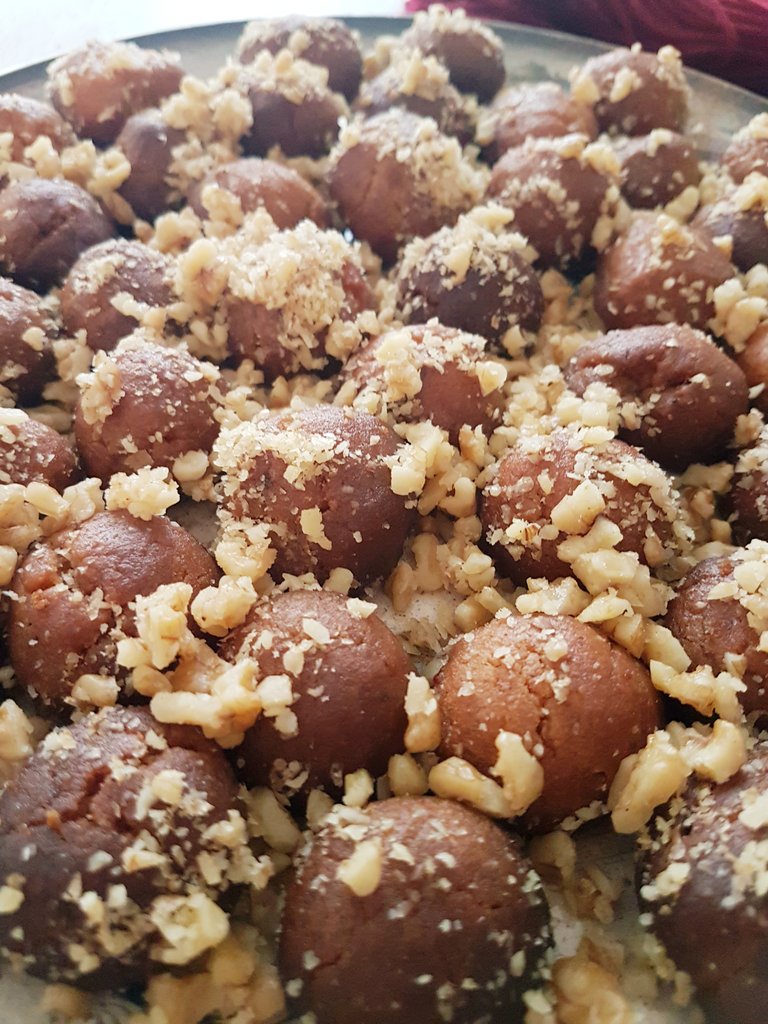 Ingredients for the dough (I made 6 trays of about 30-35 small melomakarona bites – you can create melomakarona of twice or three times the size of the ones I made) with the following ingredients: 900gr of all purpose flour, 2 tsp of baking powder, 240gr of olive oil, 240 gr of corn oil, 50 gr of cognac, 160 gr of orange juice, 1 tsp of soda powder, 200 gr of sugar, 2 tsp of cinnamon powder, 2 tsp of pink powder, 1 orange zest, 1 lemon zest
For the syrup: 400gr of sugar, 400 gr of water, 400 gr of honey, ½ lemon juice, 1 orange peel, 10 cloves pink
For serving: 200 gr of crushed pekans or walnuts and extra honey to spread on top so that they shine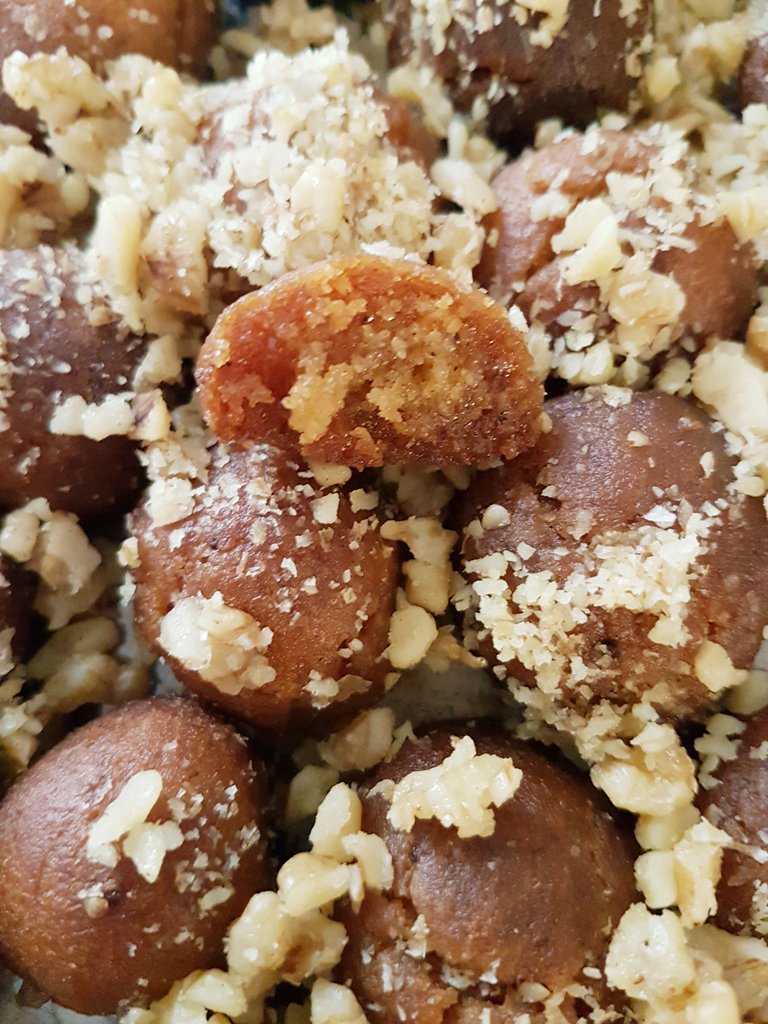 In a bowl, mix the flour and the baking powder. In another deep bowl mix - using a hand mixer - the olive oil, corn oil, cognac, sugar, cinnamon, pink, and the zests. Now, holding the glass with the orange juice above the bowl with the fluids, add the soda powder and mix – you will see that it raises – and pour it in the bowl with the rest of fluids. Slowly add the flour and mix the ingredients altogether. Don't mix for a long time, just as much as the mixture is uniform. Kneading too long creates a chewy dough.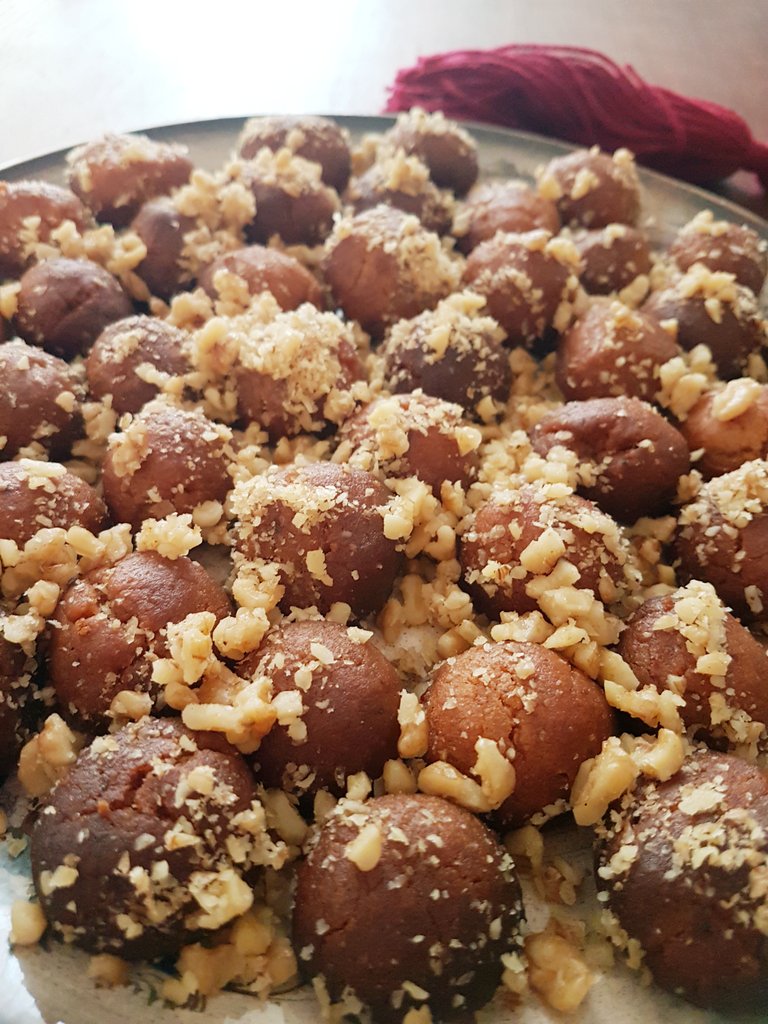 Take a big tray, apply baking paper, and start forming small balls of cookies' dough and place them the one next to the other, leaving some space in between. Bake in the oven in 150-160C for about 15-17'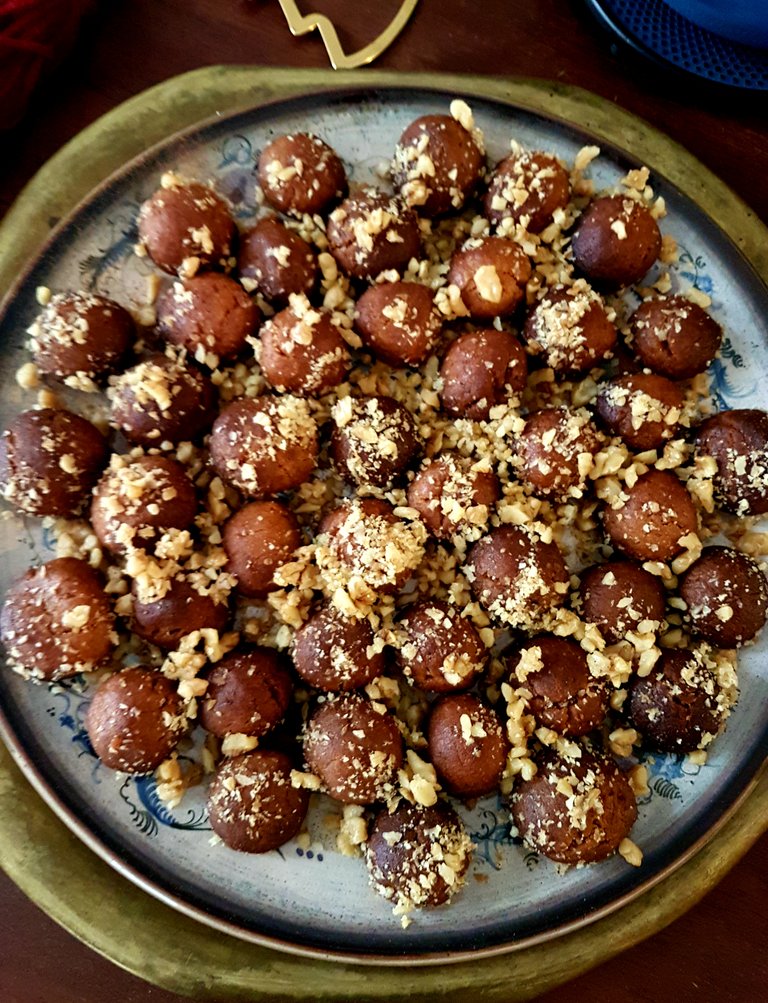 Take them out of the tray and let the cookies cool down. In the meantime, create the syrup. When placing the cookies in the syrup you have to have cold cookies and hot syrup. In a medium-sized pot put the water and the sugar and once it melts, add the honey, the lemon juice, the orange peel and the cloves. After boiling take out of the fire. Start putting the cookies in the hot syrup, allow about 30'' and take out. Taste that the cookie has sufficient moisture inside. Repeat this process for all your cookies.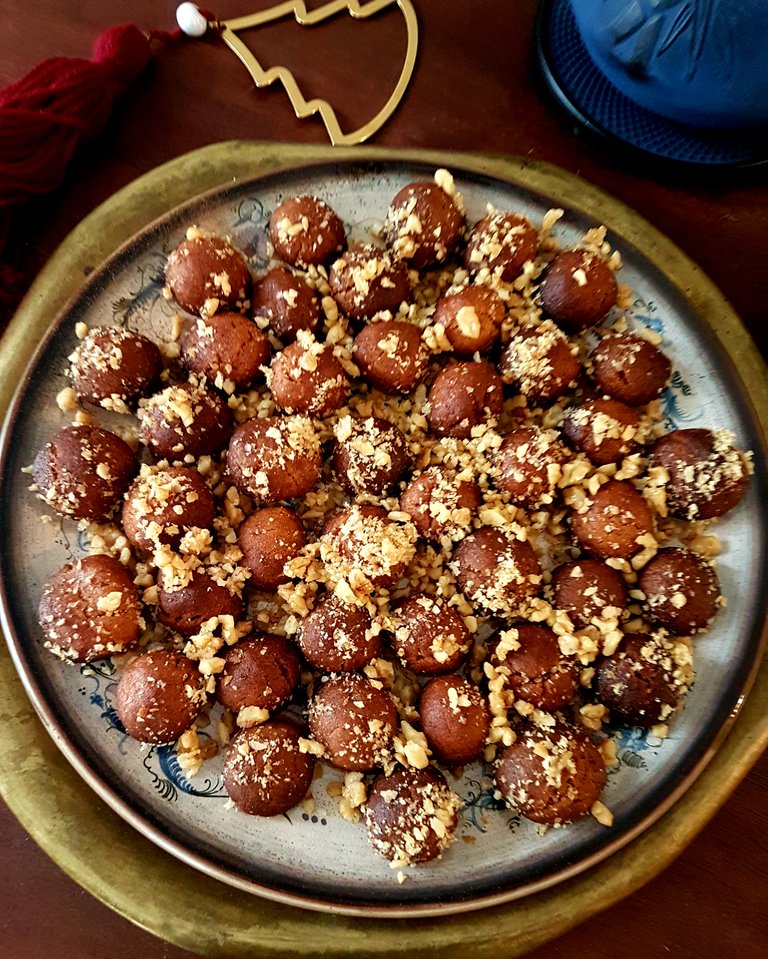 Place them on a nice tray - outside the fridge (they last many days) and sprinkle extra honey and the shredded walnuts. Enjoy all day long!