Most of us are eating at home since many countries are still having lockdown.
We should support and encourage everyone to eat at home whenever they can especially it is a good way to bond as a family while staying safe away from others.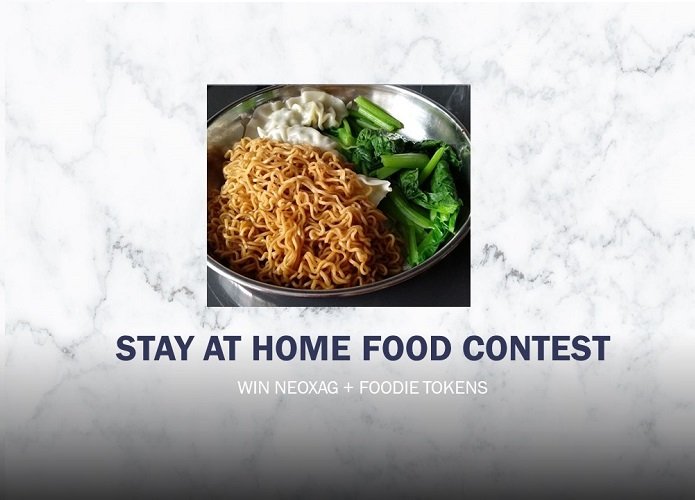 With Neoxian and Foodie tribes shifted to Hive platform, I decided to hold my first food contest on the platform.
I will set aside a total prize pool of 500 Neoxag and 500 Foodie tokens for this food contest.
Simple Contest Rules:
Make a post with a picture and short description of one meal that you have at home on hive platform.
Share your link as a comment in this post.
Use neoxian and foodie tags in your post.
Contest ends on 12 May 2020 (Tuesday).
Prizes
1st winner – 200 neoxag + 200 foodie
2nd winner – 100 neoxag + 100 foodie
3rd winner - 50 neoxag + 50 foodie
5 Consolation prizes – 30 neoxag + 30 foodie
Eat at home and stay safe!
This contest has ended and no more entry is accepted!