We had sweet fried yam at a restaurant called PUTIEN that was awarded four years of One Michelin Star.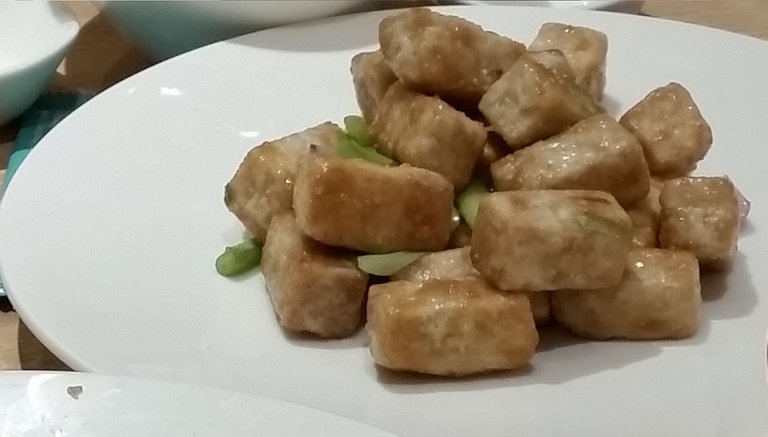 It has 65 stores around the world within 19 years.
This is the favourite restaurant that my parents like to go during Chinese New Year Reunion Dinner.
The fried yam is crispy and sweet on the outside so it is really tasty.