It's been a long time since I last shared a recipe. I miss doing posts like this.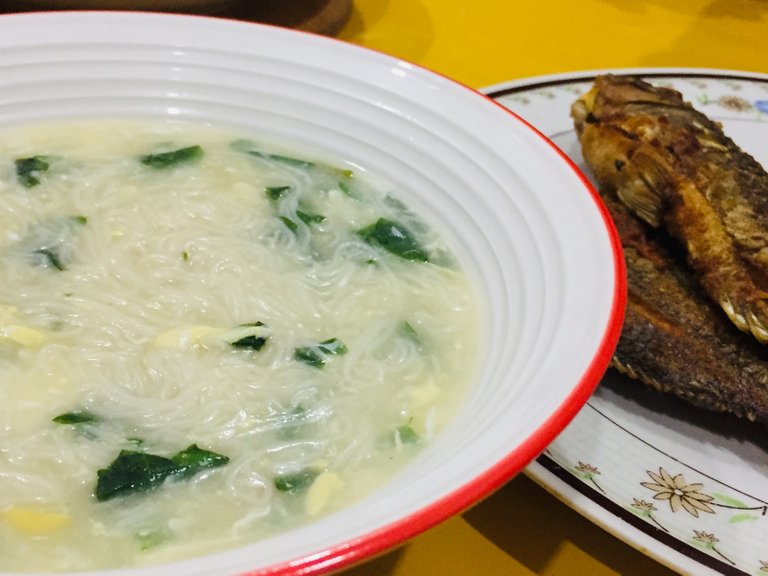 I am proud to share this dish with you. If you'll follow the instruction of the package, you'll only need 3 ingredients and it's already delicious like restaurant quality. However, I made it fancier and more healthy by adding two ingredients-misua noodles and malunggay leaves. We all know that malunggay or moringa leaves is highly nutritious. According to research it has 7x more vitamin C than oranges and 15x more potassium than bananas. It's also rich in calcium, protein, iron, and amino acids. It also has antioxidants properties and can help boost your immune system. We need these nutrients especially now that we are facing a pandemic.
These are the ingredients
1 pack Crab and Corn powder
650 ml water
Misua noodles
1 tsp salt
1 egg
malunggay leaves (washed thoroughly and removed from the stems)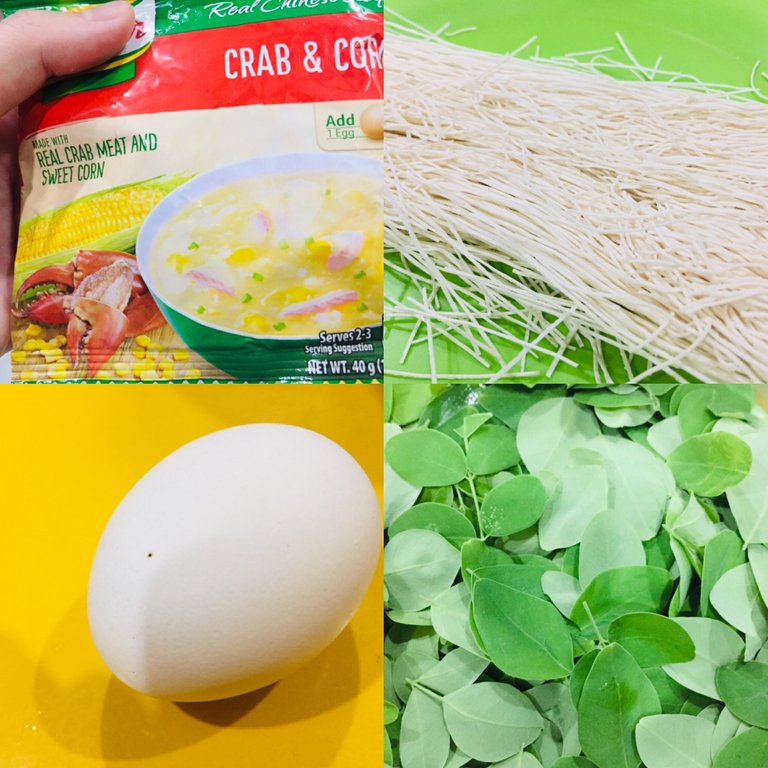 PS: This post is not sponsored by any product 😅
PROCEDURE
Pour the Crab and Corn powder into a saucepan with 600 ml water. In the original instruction, the required water is only 550 ml. But I added 100 ml because of the additional ingredients. Mix well.
Stir continuously until it boils.
Partially cover and simmer for 2 minutes with occasional stirring.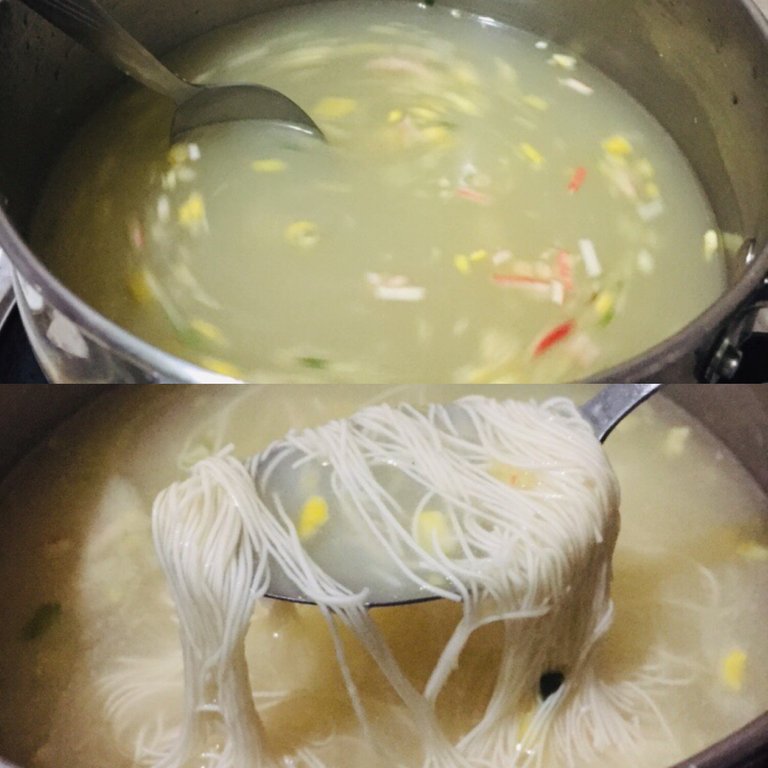 Then add the salt and misua noodles. Cooked for 3 minutes.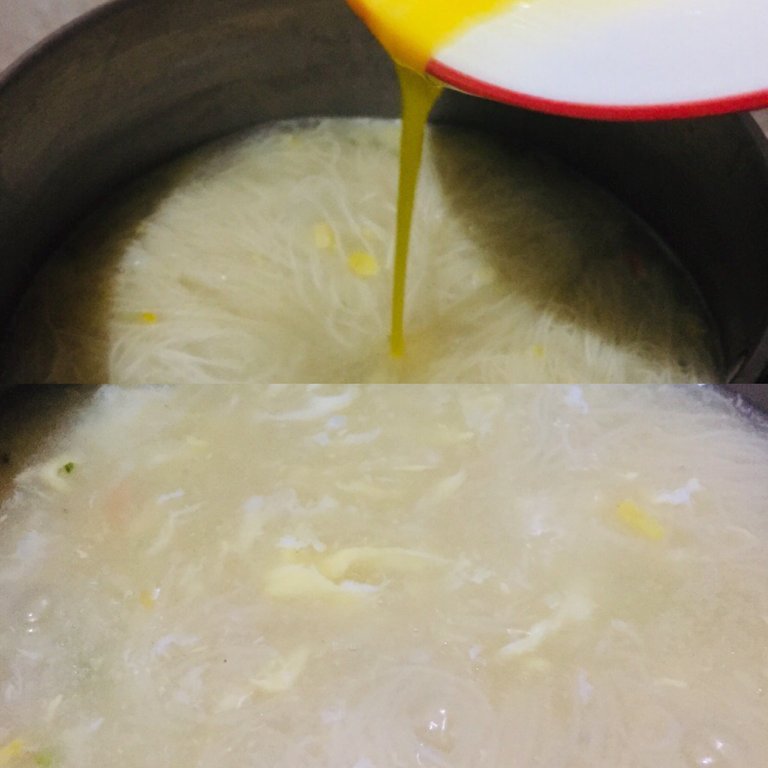 Crack one fresh egg and stir gently with fork until egg is well dispersed.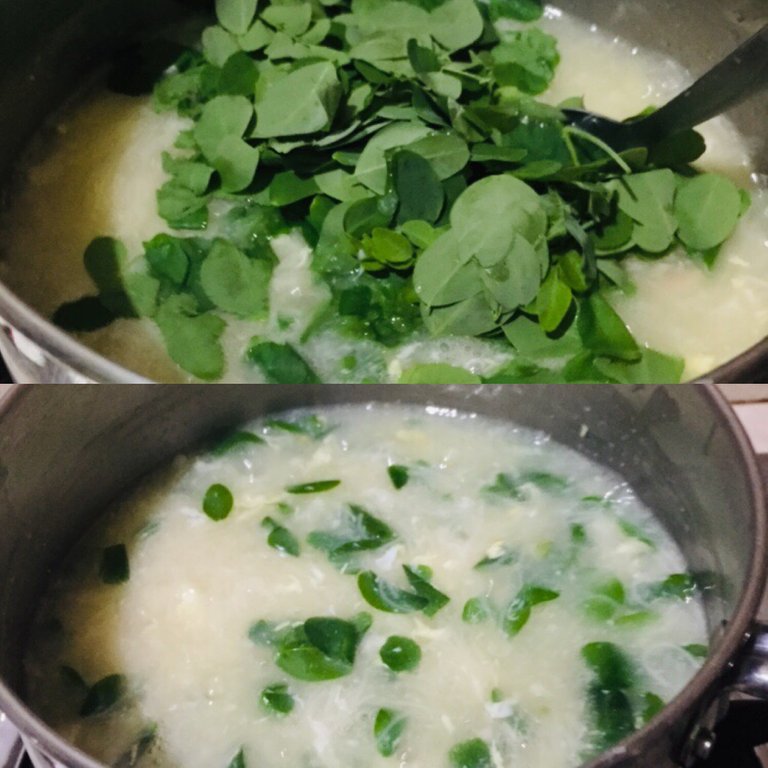 Throw in the malunggay leaves, stir again, then simmer for 2 more minutes then turn off the heat.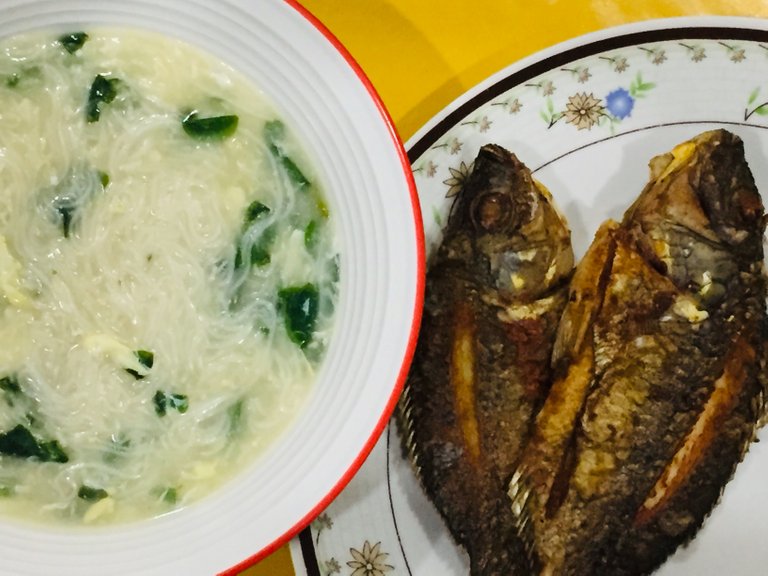 Serve hot with fried fish or any kind of meat. Enjoy!
This dish can go a long way.It can feed up to 5-6 persons but will only cost you ₱100 or $2. It's amazing, perfect in this time of crisis. Why not add this in your meal plan. 😃