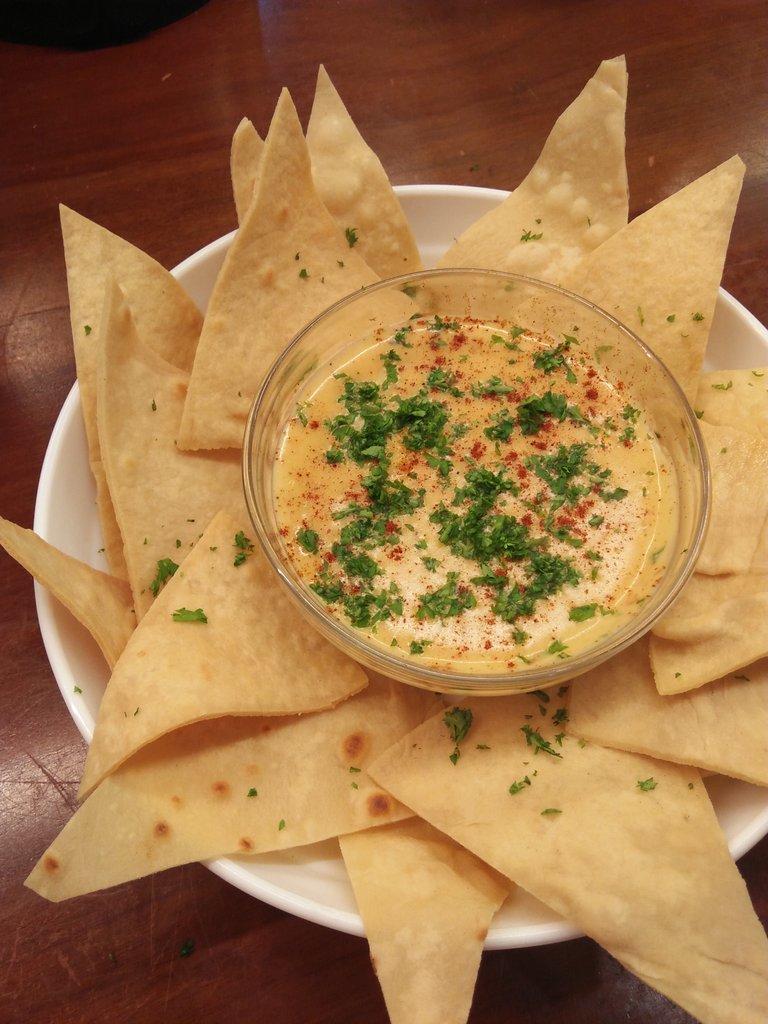 Tortilla Chip is made from flour, water and cook it with dip fry. Our very own chef prepare this so I tasted it personally and it taste good and crunchy.
Mexican Corn Dip is also made from flour, cumin seed, and celery. Just mix them all in pot and put corn kernels. It's just take 5 minutes before remove from the heat. After removing, just put the celery and chilli powder at the top.
The tortilla chip and Mexican corn dip is very right to my taste buds and It's taste perfectly.