Hello hivers! I miss you all it has been a long time since I posted here in the hive community, because of the Super typhoon hit into our town.
Today I want to share with you all the dinner we had yesterday.
The dishes in the picture are the most famous dish in the philippines.
1.Sisig - Sisig is made of Pork face sliced into a small pieces 1st step is to boil the pork face after that saute all the spices and put all the meat, put some vinegar and soy sauce, lemon, pepper, and red chilli.
2.Bicol Express - Coming from word Bicol, Bicol is a place in the philippines wherein the dish was originated and the dish are influenced by all Filipinos. This one is very flavorful. The process of this one using Pork belly, 1st step boil the the pork belly after that saute all the spices when it's near to cook the last to put is the Coconut milk and a lot of red chilli.
3.Bam-i - is a kind of Chinese noodles the Called Tanghon & Canton it has lot of spices to used. Carrots, Cabbage, Oyster sauce, Soy sauce, and a lot of pork meat mixed in the noodles.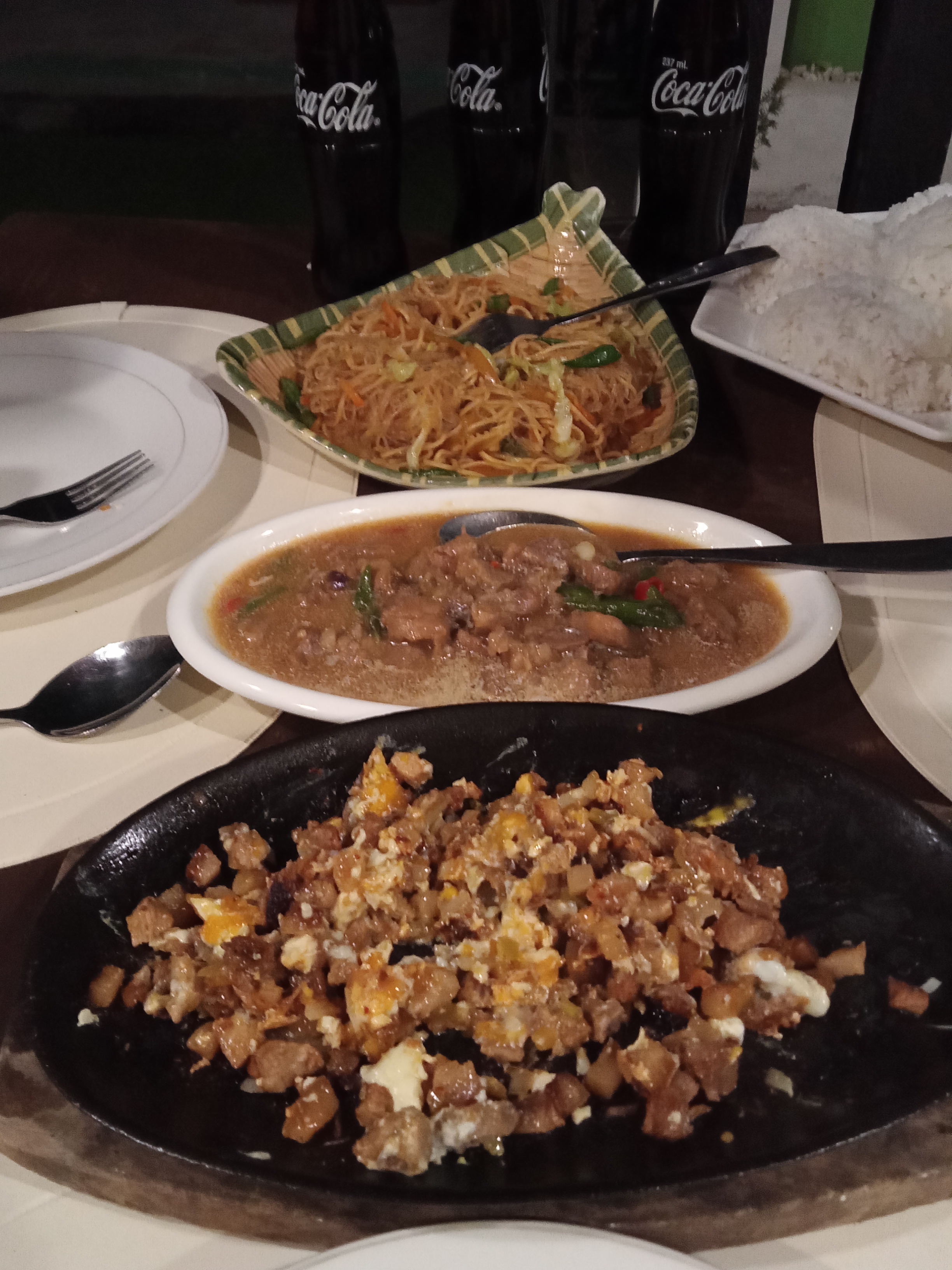 That's all I want to share today. Thank you for giving a little time to read this post. Godbless y'all