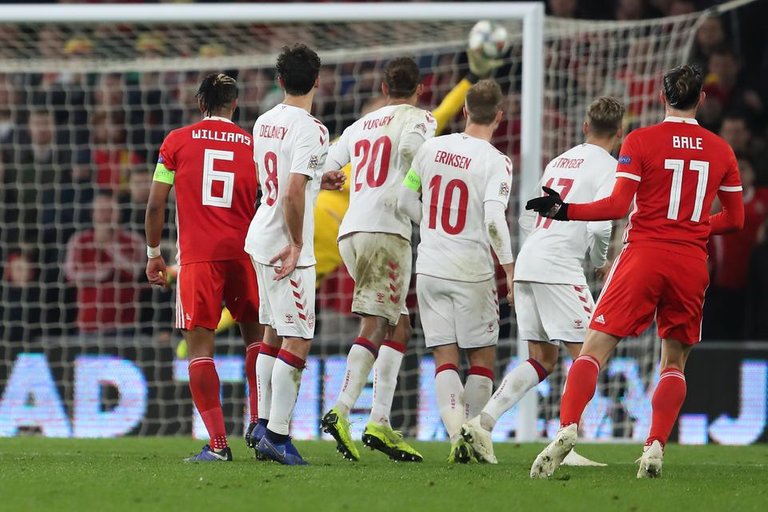 Kaspar Schmeichel proved to be a top class goalkeeper as he helped Denmark to surpass Wales in Nations League clash 2:1 victory.
He was the man who made an absolutely heroic save late in the game, when Wales was awarded with a free kick from a very dangerous range. Gareth Bale stepped up and almost scored an equalizer his side was desired for but Schmeichel denied a perfectly taken shot – somehow he reached the top corner to block it. Amazing effort.
Courageous save helped Denmark to extend their lead and even Bale grabbed his goal later in the game, the Scandinavian side was fortunate to secure a 2:1 win and reached the top spot in the Group B4.